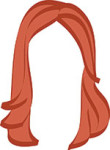 I have spent an absurd amount of time avoiding this post for one reason: I couldn't come up with a title! It just seems like Cork deserves a really good, punny title… but with only 18 or so hours to explore, we weren't uncorking any secrets here. See? Clearly "Cork Uncorked" is misleading. So, while 18 hours does not an honorary Corkinese make, I still felt I had to report back because, despite the brevity of our time here, we loved Cork! It's acorkable!
Ok, sorry.
According to my very quick research, Cork is Ireland's 2nd largest city and warmly nicknamed "The Rebel City." We did no rebelling here. We were very tame, and unfortunately, I must admit… I don't think we really did it justice. But! Let's just call it a sneak preview for a future return, hm?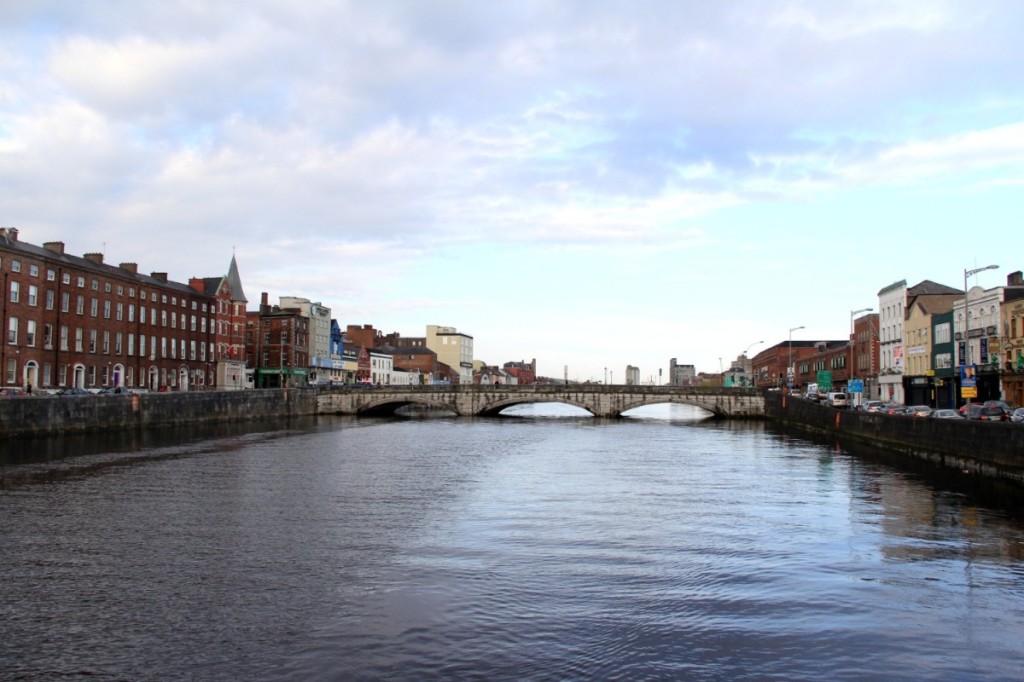 Where to eat & drink 
After we checked into our hotel and had a pint at their downstairs pub (more on that in a sec), we set off on foot to see what the city had to offer. No one was feeling particularly sightsee-y, so it was going to be a very Lazy Travelers-esque afternoon of city learning. Works for me! Luckily, after our very first stop, we became proud owners of a Cork Heritage Pub Trail leaflet. Done & done, plans were set!
(A warning: strange and eery music is going to start playing as soon as you click on the below links. It will sound extra terrifying if you click them open in different tabs at once and have your volume turned up inexplicably loud. Not that I know this from experience…) (I just gave myself a heart attack.)
The Mutton Lane Inn // As is never the case, the weather in Ireland continued to just slap us in the face with her beauty. We wanted to capitalize on our good fortune, and imbibe outdoors. We glimpsed some beer guzzling hooligans out of the corners of our eyes, and decided to head down the little alley and see what Mr. Mutton had to offer. It turned out that we couldn't see what Mr. Mutton had to offer. Literally… the inside was SO DARK. Instead, we pulled up some of the kegs-turned-stools outside and had our first Corkasian pint, al fresco, as we enjoyed the street art. It was a very cute little set-up, and I have since learned that The Mutton Lane Inn is (somewhat disputably) Cork's oldest pub.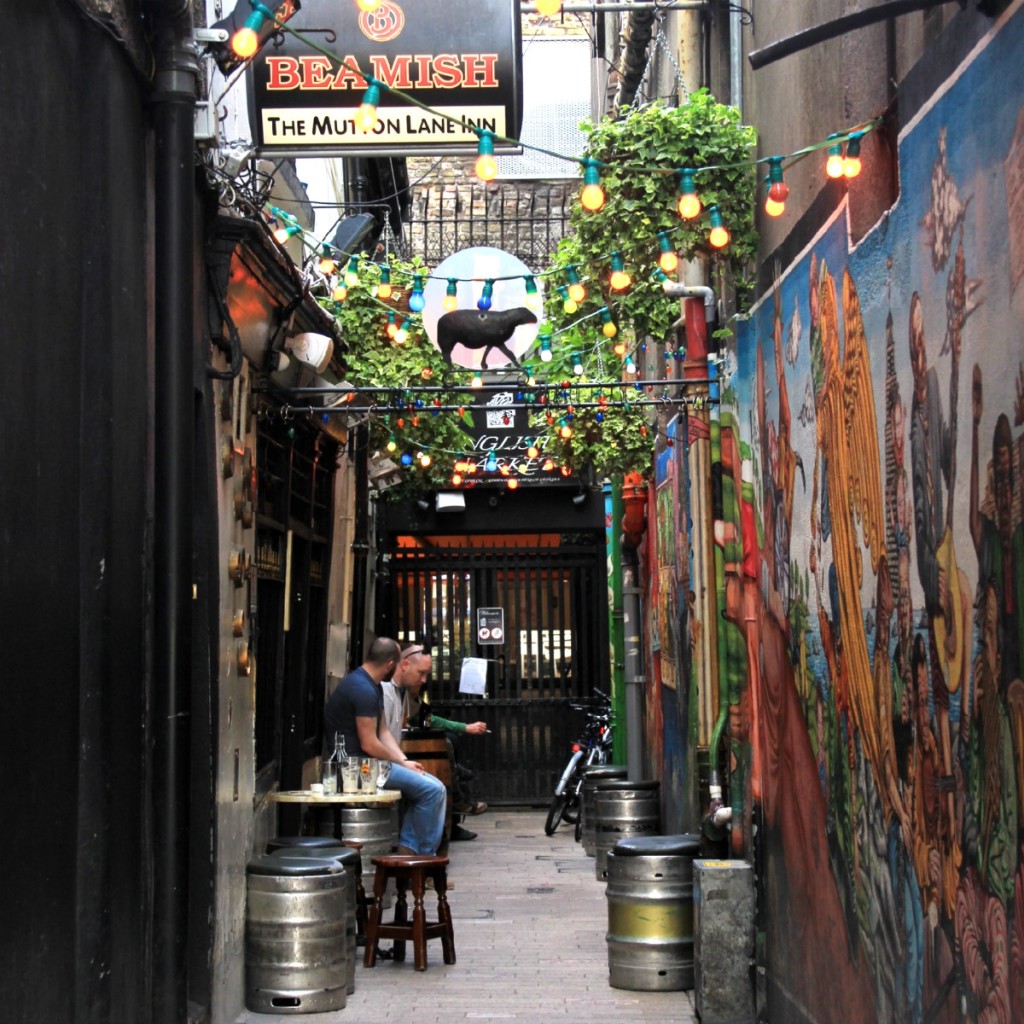 Sin É // Stop two took us across the river, to what ended up being the hubs's favorite of the lot. It felt impossibly cool, very local, and apparently features amazing live music each night. I wish we could have made it back over after dinner to experience this place in action, but alas. We did not. Instead, we nestled in upstairs for a bit, peeped at the very eclectic wall art, and then headed off in search of food.
The Woodford // We were still on a group-requested pub food haitus, so The Woodford was a good mix of everything, from what we found during a quick search in between pubs. It did the trick, and everyone was pretty satisfied with their meals. We probably could have been better prepared, honestly, because I felt like we missed out on a real Corkian experience. BUT! The inside was really cool, so I think this would be a great stop for light bites, or just a pint.
Reardens // Though the hubs and I were angling to keep on with the pub crawl, we didn't make it to any more heritage pubs. Arthur Mayne, I will be back for you! Instead, our final stop of the night, post-dinner, was en route to our hotel. We walked into the front door of Reardens to find a group of locals staring intently at the giant screens all around the front of the pub, showing some important football match. This clearly wasn't the spot to chat, so we inched toward the back and found a huge room all to ourselves. And on these screens they were showing Games of Thrones. It was strange, the upstairs bathroom situation was stranger, BUT I loved the feel of the whole place and think it's worth exploring.
Where to sleep
The River Lee Hotel // I've already pledged my allegiance to the Doyle Collection, so this really shouldn't be a surprise, but we loved this hotel. Our room was situated high up and on the corner, overlooking the river and what felt like all of Cork. The staff was very sweet and apologetic about the lobby's current construction zone, but it impacted our stay literally 0%.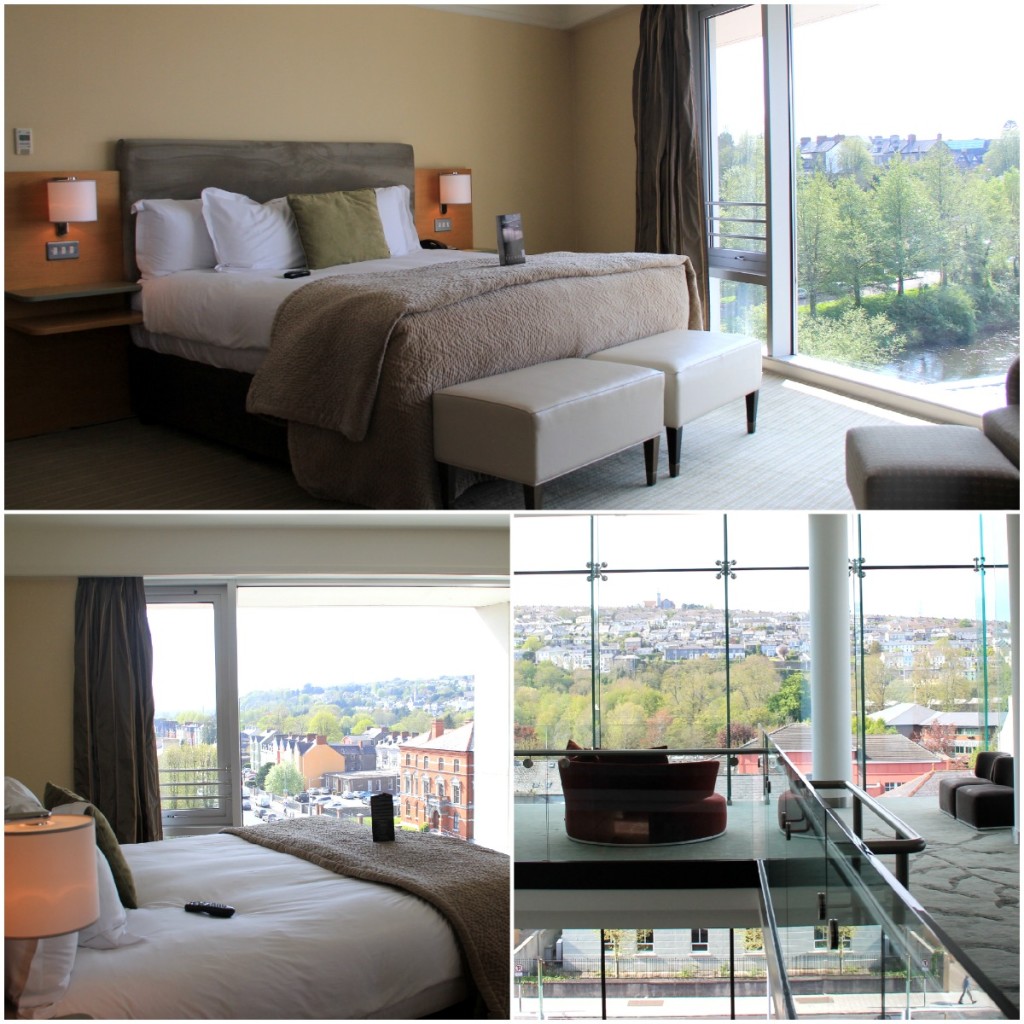 Instead, we focused on how nice it was to wait for the elevators with such an amazing view out the huge, floor to ceiling windows. Really, the River Lee confirmed what the hubs knows all too well after years of apartment hunting with me: I am a sucker for natural light. Along with the general accommodations, we also enjoyed an afternoon pint in the pub downstairs, and the next morning, we had access to the lounge for croissants and fresh fruit. It was a very quick walk to the heart of the city, and this was especially convenient since we had three cars and did not need to deal with city parking.  I'd like to assume Kim and Kanye stayed at the River Lee on their recent Irish honeymoon, but I clearly have no idea.
What to see
The English Market // This was… literally… the only thing we saw in Cork that wasn't a pub or restaurant. We made our way over to the market early on our first and last morning, snagging breakfast before we hit the road once more. After poking around a bit, a few of us popped upstairs to Farmgate, which was adorable and perfect for breakfast.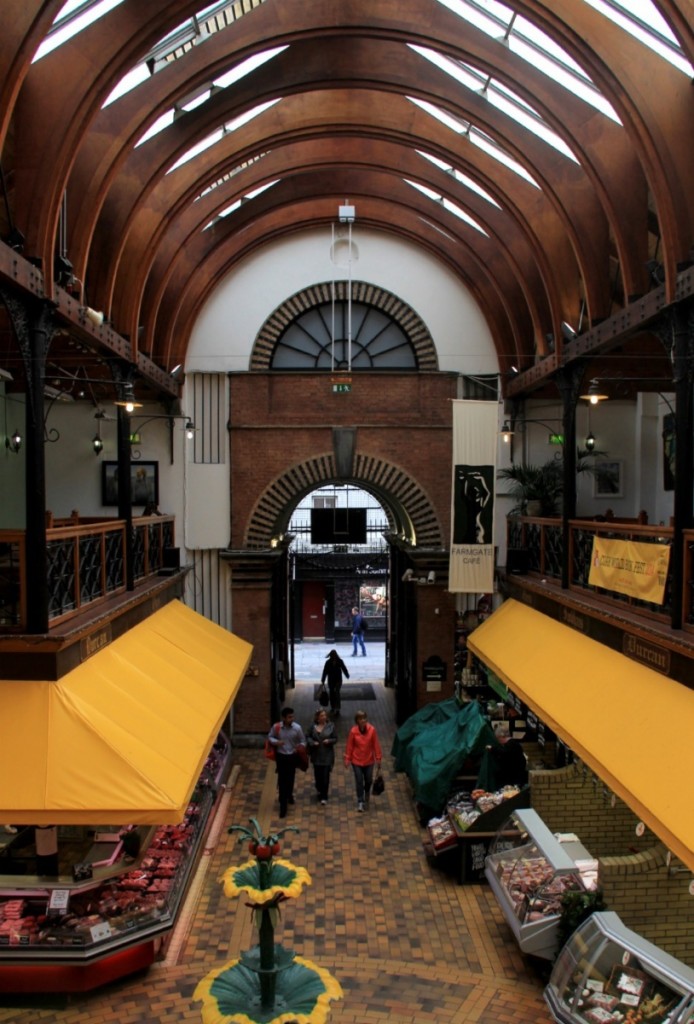 In a stroke of true genius, we stocked up on sandwiches at The Sandwich Stall to save for a midday picnic at the Cliffs of Moher.
And, that's that! See what I mean? We definitely saw Cork, and we loved Cork! But I think we need to re-see Cork, you know? Do you have any cities like that? I think Budapest falls in that category for me, too. But, luckily, Ireland is always worth a repeat visit.
xo!
the romantic
– Thank you to The River Lee Hotel for hosting us for our night in Cork and seriously, if Kimye were my friends and they asked me for honeymoon advice, I would have def sent them here. This is my way of saying: all opinions are my own.