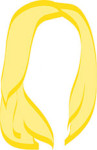 If you haven't already booked a flight to Chicago after reading about all of the places my mom and I ate and drank on our three-day weekend in August, maybe part two will push you over the edge. In only a weekend, Chicago has become one of my favorite US cities, and I'm already itching to return. Luckily, I get to relive things a bit. It's time for the rest of my guide to Chicago for first-timers.
With an abundance of eating and drinking happening, my mom and I had to break up our meals. Cue: A LOT of walking. We explored all sorts of neighborhoods over the course of our long weekend. Together, we found plenty of must-see sights. All are a must for a first-timer in the Windy City. We also visited a small handful of sites that you can put on the back-burner for your first trip.
Where to take in the sights (while doing absolutely nothing) //
Chicago Architecture Foundation River Cruise – Almost every person I spoke with before my trip to Chicago suggested I take my mom on an architecture tour down the Chicago River. Guided tours aren't normally our thing, I can get behind lazily floating down a river on a boat. Especially if said boat offers a full bar. So, I booked tickets for a 90-minute cruise down the Chicago River with the Architecture Foundation. Heads up to fellow lazy planners out there! Purchasing tickets in advance is def necessary to secure yourself a good time slot on a busy summer day.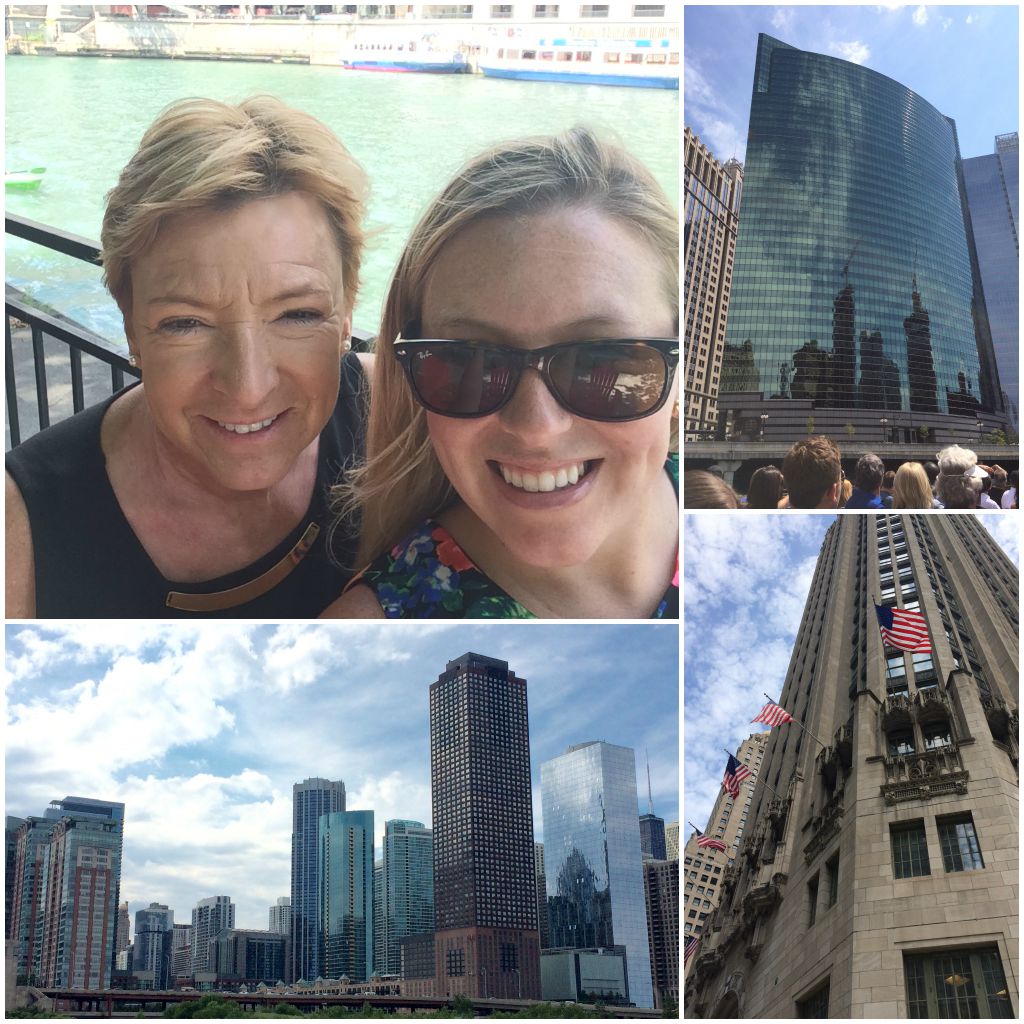 Here's mom and I looking supes cute before the boat cruise & also some buildings that are just architecturally the greatest, amiright?!
Aboard the boat, we sipped cold beers while a volunteer docent told us about Chicago's rich history of architectural innovation. It was fascinating, even if architecture isn't your jam. We learned how Chicago grew from a small mid-western outpost to a thriving urban city in less than 100 years. Bonus points: you cover so much ground in an hour and a half! We had glimpses of the Hancock Center and the Willis Tower, and didn't feel obligated to go see them again. Meaning: more time allocated for wine.
Places you shouldn't skip //
Lincoln Park Zoo – On Sunday, we planned for a nice leisurely brunch somewhere in the Gold Coast or Lincoln Park neighborhoods and decided very last minute that we would take advantage of the free admission into the Lincoln Park Zoo. I don't know if it was the slightly cooler weather or the lack of crowds on a Sunday morning? But the animals in the zoo were totally out and about. We started in the Lion House, natch. Sahar, the resident male African Lion, put on an adorable show of epic proportions. He scratched the trees, sunned himself on a rock, and looked curiously at all the passersby.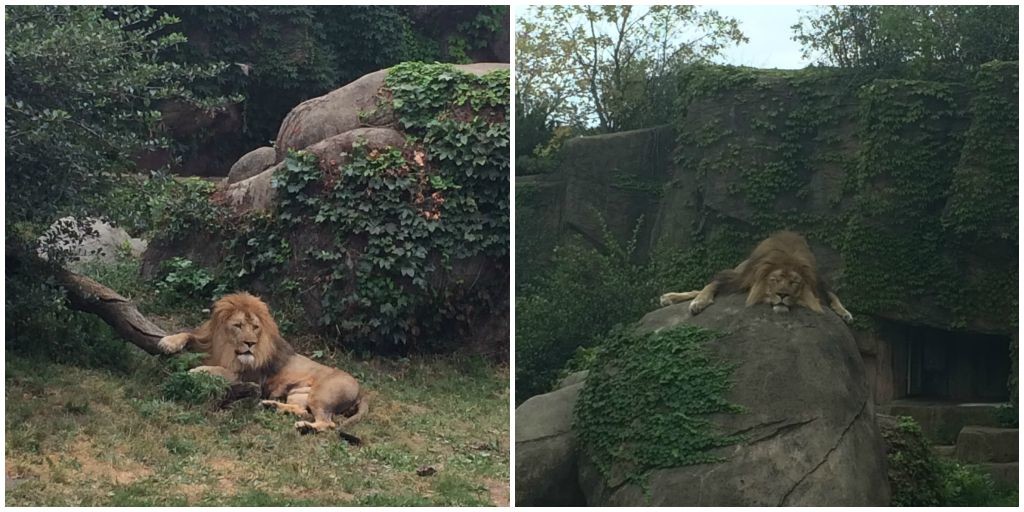 Though we could have stayed and watched Sahar all day, we spent the morning strolling through the zoo, ending up on the southern side of the park where we ran into the Annual Hot Dog Festival. Yes, you read that correctly. A festival entirely devoted to hot dogs. Annnd this is how we completely dropped our brunch plans. But all in favor of devouring all the Chicago-style hot dogs we could get our hands on! So it's fine, right?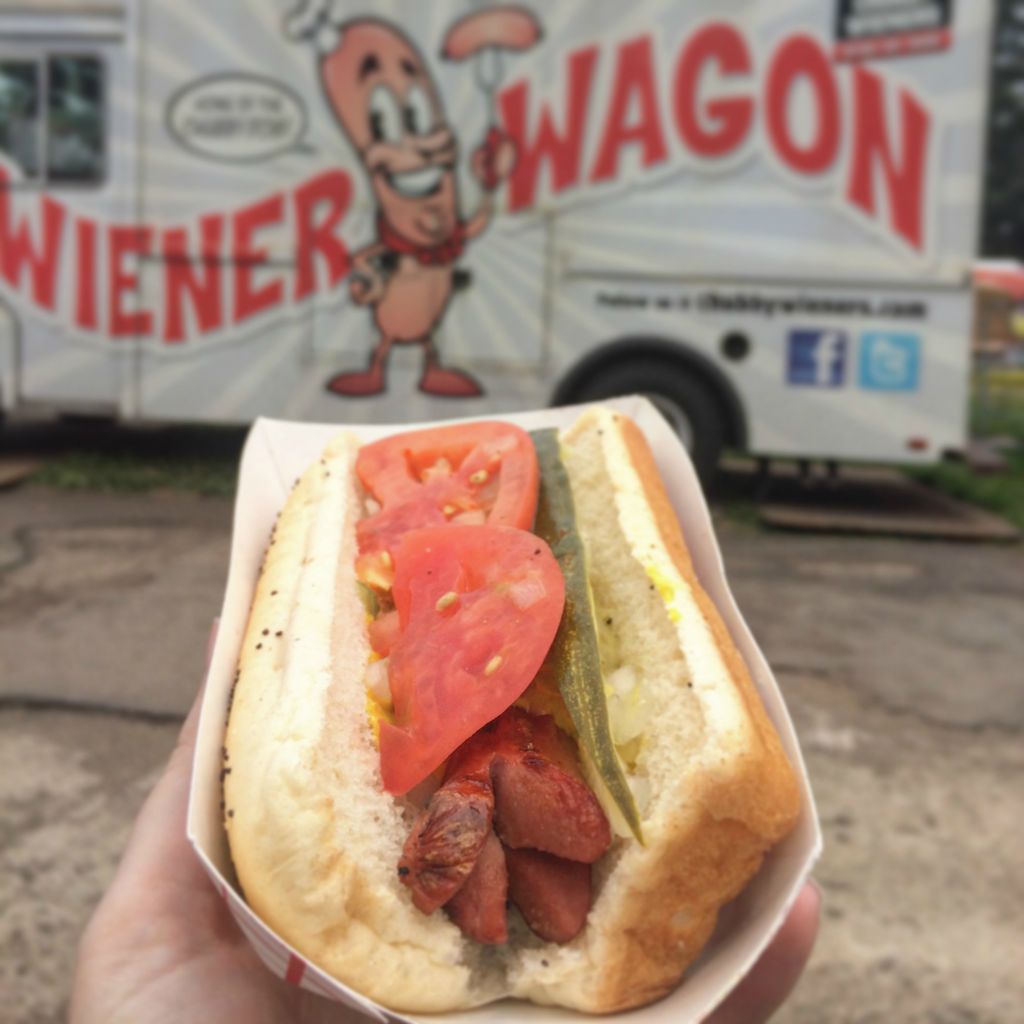 The beach. Any beach. – Having never visited the Great Lakes, I had no idea just how much being on Lake Michigan would affect the feel of Chicago. Flying over the Lake and into O'Hare, I was stunned to see how sparkling and clear the water was. I was absolutely floored to learn that Chicago offers 26 MILES of public beaches along the Lake Michigan coast. Early on Friday morning, I took a jog from Oak Street Beach down to Olive Park. Here, the water was already crowded with swimmers and sailboats.
On Saturday, mom and I explored the city entirely by foot. We spent a good amount of time strolling along the shore. Tourists and Chicagoans alike were spending their summer afternoons in the sand. If you're visiting Chicago during the summer months, be sure to spend a day beach-hopping down the coast. If you find someone with a boat who wants to take out a blonde for a day of sailing and drinking beer, you know who to call.
Wrigley Field – Though this wouldn't have necessarily been on the itinerary for a mother/daughter getaway, I had a chance to go to a Cubs game at Wrigley Field on Thursday night for work. Wrigley was built over 100 years ago in 1914 and is one of baseball's oldest, most iconic stadiums and a source of pride for native Chicagoans. Taking in a baseball game here just felt like taking a step back in time.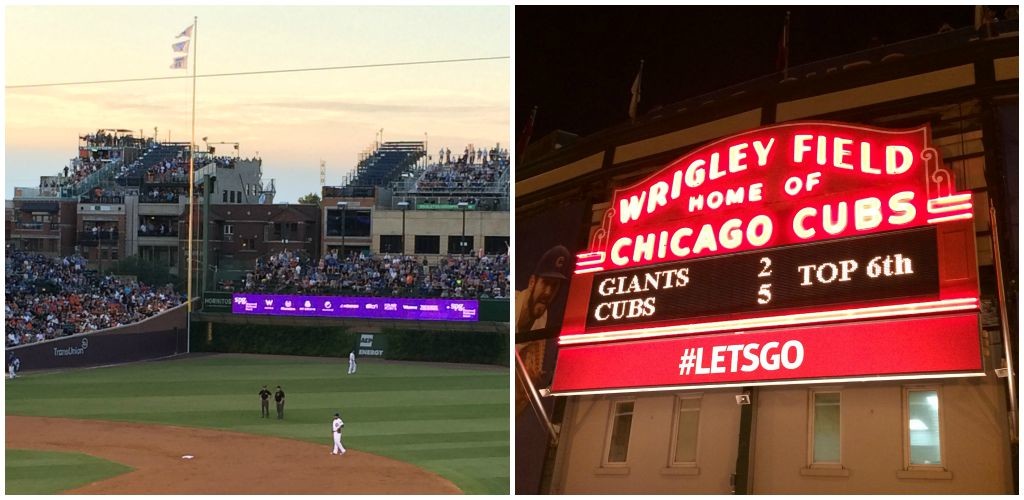 A huge bonus is that Wrigley Park is smack dab in the middle of the city. This means it's surrounded by some of the best bars and restaurants in Chicago. We opted for a pre-dinner burger at Rockit Burger Bar, though there was absolutely no shortage of great places to choose from within a short walking distance from the stadium.
Grant Park – We took the time to leisurely explore Grant Park after our delicious breakfast at Toni Patisserie on Saturday morning. First up: a requisite stop at Cloud Gate (or "The Bean") in Millennium Park, where we obviously took a selfie along with every other tourist in the city of Chicago.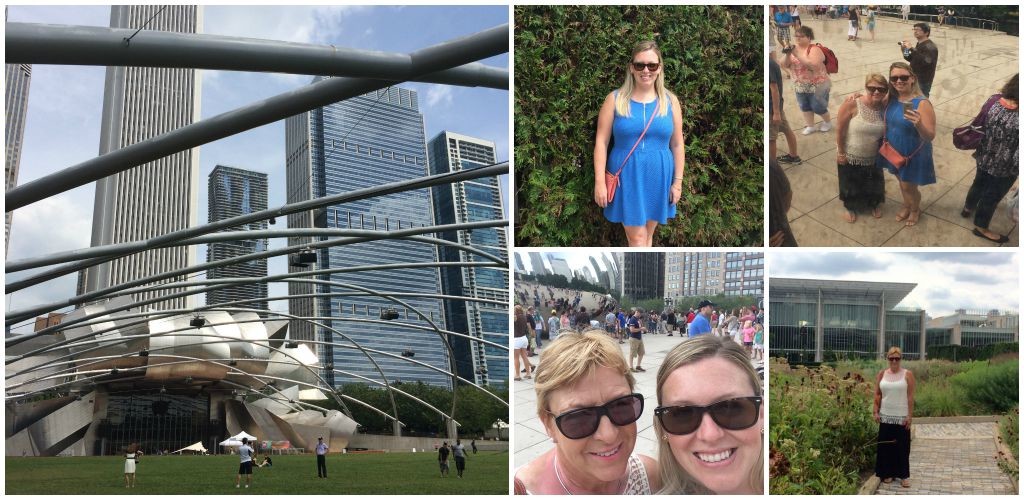 Clockwise from top right: In the beaaan; My mom just being the most precious; Selfie time!; Jay Pritzker Pavilion; Hamming it up in the Lurie Garden
Then, we wandered past Jay Pritzker Pavilion, an outdoor amphitheater and performance space. Later, we made our way through the Lurie Gardens and past the Art Institute.  With over 300 acres of space in downtown Chicago, Grant Park could keep you occupied for an entire day. Instead (because, lazy) we decided to walk along the northern part of the park until we hit the water. We spent the rest of afternoon strolling back up along the beach. Oh, and picking out sailboats we want an anonymous and rich benefactor to purchase for us. Any takers??
Places you CAN skip (guilt-free, because I said so) //
Navy Pier – Let me preface this by saying that if you're visiting Chicago for the first time with kids, Navy Pier looks like a GREAT place to entertain your children for an afternoon. However, if you're a twenty-something girl traveling with her mom, this a big 'ol "skip" on the Chicago itinerary. Unless, of course, you have a real desire to ride a Ferris Wheel or take in an IMAX movie. File this super touristy (and super crowded) destination under places to visit on your second or third visit to Chicago.
Magnificent Mile – I feel like I miiight get some push back on this one. But what is so GD special about a street of luxury (and not so luxury) shops? Magnificent Mile is located along Michigan Avenue, and it is packed with chain retail and hotel properties. And it just DOES NOTHING FOR ME. Other than make me want to shove the crowds out of my way as I beeline for a quieter street. With a city so full of worthwhile and interesting places to explore, put the over-hyped Magnificent Mile far down on your list for a first-time visit. If shopping IS your thing, try the much quieter Oak Street, which runs perpendicular to the Magnificent Mile and is far more charming.
OK, Chicagoans, what did I miss while I was in Chitown? And more importantly, what do I plan for my next trip? Besides more hotdogs, because I've got that one covered.
xo!
the wino