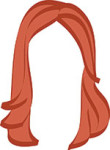 A few weeks ago, Margot and I jetted off for what was meant to be a quick, 36 hours in Stockholm. We were traveling with our Geneva-based friend & auntie, Amy — of Friendsgiving fame — who was there on a business trip. Margot LOVES crashing business trips so, naturally, a mid-week girls' trip was born.
If you follow us on Instagram or Twitter then you already know that we hit some bumps getting home from this intended quick trip. I promise to get to that later, but first, the good news: I love Stockholm.
We had the perfect combo of amazing weather, food, and shopping, and it confirmed my theory. Scandinavia is, hands down, the best place to travel with kids.
Here's what we got up to.
where to eat
restaurant hantverket // We kicked off our trip with an early dinner at Restaurant Hantverket. It was an easy walk from our apartment in Östermalm, and was, of course, an Instagram find.
This means we knew in advance that it's pretty.

As is always my preference, the menu is comprised of small plates and encourages sharing. Don't skip the tuttul flatbread with mincemeat and butter, or the fork-mashed potatoes with smoked roe, browned butter, crispy chicken skin and dill. Oh, and for dessert! Fried doughnuts with banana ice cream and pistachios. Ya welcome.
Annnd now I'm ready to fly back to Stockholm just to eat here again.
Snickarbacken 7 // To kick off our first full day, we went to Snickarbacken 7 for our official introduction to fika. Like Brits and their tea, Swedes view their coffee breaks, "fika," as a daily necessity. They rightly believe it's the very best way to slow down, take a break, and enjoy. Fika's rules aren't hard and fast — it can be coffee or tea, solo or with friends, at home or in a cafe. However, it always involves a pastry. Fika is why cafe culture in Stockholm can't be beat, and multiple cafe stops should definitely be in your itinerary.
Snickarbacken 7, our first cafe of choice, is like Stockholm's answer to Paris's Merci Cafe (come on, you know you've seen the little red car on Instagram).

What the cafe lacks in vintage voitures out front, it makes up for with an adorable boutique in the back. It's also in a building that dates back to the 1800s that was once used as stables, so the space itself is as cool as you'd expect for Stockholm. We loaded up on an assortment of pastries, included a cardamom bun — because we learned quickly that in Sweden, cardamom is kind of a thing.
ebenist // After much window shopping, actual shopping, and aimless wandering, we found ourselves in Gamla Stan. This is Stockholm's old town, founded in 1252. 1252! I can hardly ever comprehend these dates when traveling around Europe.
We snapped some VERY important photos of lazy baby in a viking helmet before muscling through throngs of tourists. Finally, we walked into a sun-filled Stortorget and didn't leave for hours. This is the oldest square in Stockholm, and the buildings lining the perimeter won't let you forget it.

We found Ebenist while hunting for its sister bar, Pharmarium, which I think is just around the corner — but the drinks menu for both is the same. It's clearly a touristy spot, but we were perfectly content to sit on the square and teach lazy baby the importance of "cheers!" before every drink. Add in our first and only plate of meatballs, and it was exactly how everyone should spend a sunny afternoon in Stockholm.
where to shop
oscar & clothilde // I bought artisanal Cardamom chocolate here for Jeff, but I really wanted a set for their coffee mugs. Then I realized that they are £65 each, so, um, not this time. Amy also fell in love with a vanity mirror, but when we went back, it was gone! It's a tiny store, so if you fall in love with something, just get it. Trust us!
norrgavel // Someday, when I have an enormous home and millions to blow, I'm returning to Stockholm and buying every single thing in this store to furnish at least one wing. (Guys, future me has millions to blow, of course my enormous house has wings.) Like, it was almost depressing to walk around, because I knew I wasn't going to buy anything. Pretty sure my BA baggage allowance doesn't include armchairs.
Insert eyeroll emoji here. WOE IS ME.
& other stories // Ok, so technically this clothing store is a global spot, and you can find it in most major cities — including London, New York & LA. I actually thought that it was Danish, but apparently, it's an H&M-owned company that began as a beauty brand in Stockholm, and has since evolved to cover, well, everything. It's meant to be the middle child between the low-cost H&M and the high-end COS, and now that I know that, it makes total sense. It was packed, but luckily doesn't have the frantic stress-shop experience of H&M, so we were able to browse happily and leave with a few purchases.
what to do when your flight gets cancelled
So, remember when I said we planned a quick, 2-night trip? When we arrived at the airport, ready to head back to London, the ticketing agent mentioned a 90-minute delay. She didn't seem concerned, so neither were we. Because Amy's flight was departing from a different terminal, we said our goodbyes, and Margot and I went to the lounge. I genuinely didn't think there would be any real issue, but JOKE WAS ON ME.
After a lot of weird announcements, some needless waiting by passport control, and a rush of confusion, we were all herded back to the ticketing desks. There, a man stood on the baggage belt and yelled out like he was on the deck of the Titanic.
"ALL BRITISH AIRWAYS SYSTEMS ARE DOWN. YOUR FLIGHT HAS BEEN CANCELLED. THERE IS NOTHING WE CAN DO FOR YOU."
While everyone else started screaming, crying, pulling out their hair, and throwing shitty airport food, I hightailed it for baggage claim. Slight exaggeration here, FINE, but the entire scenario was absurd.
Naturally, things weren't much better in London. Jeff wanted to come meet us, but booking a flight out of London was proving impossible. Instead, I shifted my focus to getting our bags, finding a hotel, booking a new flight home the next morning. All while not bursting into tears at how unnecessarily stressful this had just become.
I will tell you this much: the Arlanda Express makes it SO easy to get to and from the airport. I know this because I made the trip four times. Four. And only once did I have an extra set of hands. If I could manage the trip three times solely in charge of a baby, a buggy, a suitcase, a travel cot and my own personal being, then it must be easy.
Though we spent the bulk of our time at our Airbnb in Östermalm, for our last unexpected night, I nabbed a room at Miss Clara's. It's a 15-minute walk from the train station, so super central and really adorable. The rooms are TINY, but it's a great option if you prefer a boutique hotel to an apartment.
Here is an example of someone who loves a boutique hotel:

the upside
BA has since made amends. I think their cost-cutting endeavors are sending them quickly toward the door marked MIGHT AS WELL BE RYANAIR, but I can't fault them for their post-IT meltdown management. They refunded me £250 toward my hotel room, meals, and airport transfers. They also covered the difference in fare on my re-booked flight, and refunded the full fare of my return flight that I never flew. I don't appreciate that I had to chase them for that last part. Refunding people for flights they never took should have been first on their to do list, but it's done. Best of all, thanks to EU Passenger Rights, we received €250 each for the inconvenience.
I would still never repeat the experience just for €500.
While we only intended to have 36 hours in Stockholm, it was an important reminder that things don't always go to plan. I don't think I needed this particular reminder, but, YA KNOW. That's just how it goes sometimes.
And, if nothing else, it's a testament to Stockholm that even under the circumstances, I can't wait to get back.
xo!
ashley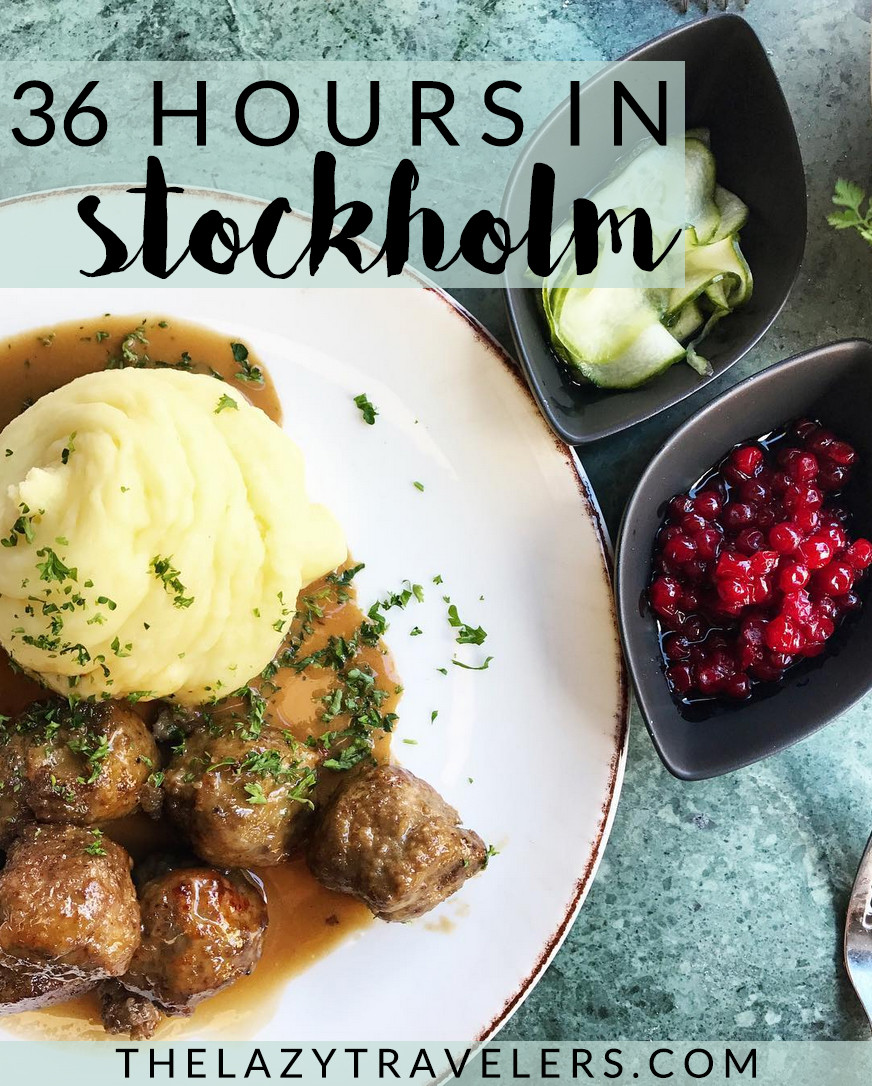 Save
Save
Save
Save
Save
Save
Save
Save
Save
Save
Save
Save