on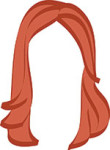 First of all, I'd like to apologize for the less-than-thrilling title. I stared at my screen for awhile, trying to come up with something cute. But the only thing I could think was, "Oslo, can you go?" … crickets, right? Exactly. Anyway! Let's review how the hubs and I spent our 48 hours in Oslo.
Our very first time in Norway AND Scandinavia as a whole! Crazytown.
Where slept // We arrived in Oslo late on a Friday night — a little later than we expected, thanks to some delays at Heathrow — and headed straight for the The Thief. This entire trip was last minute, because a different getaway plan fell apart a few weeks before. But, even with only about 16 days to plan, it was clear from the beginning of my research. If you're going to Oslo, the only place worth staying is The Thief.
[photos via the thief]
We hopped on the AirTrain from the airport, and then took a cab from the train station to the hotel. Because it's dark in Oslo by 4:30 PM in November, we didn't see much as we drove to the hotel. It's located on Tjuvholmen — or, "thieves' inlet," as, at one point in Oslo's history, thieves were executed here. Now, the inlet is entirely redeveloped, and The Thief sits pretty as its crown jewel. It's right next to the Astrup Fearnley Museum, which, as a guest of the hotel, you're granted free access. We popped by the next morning for a quick peek: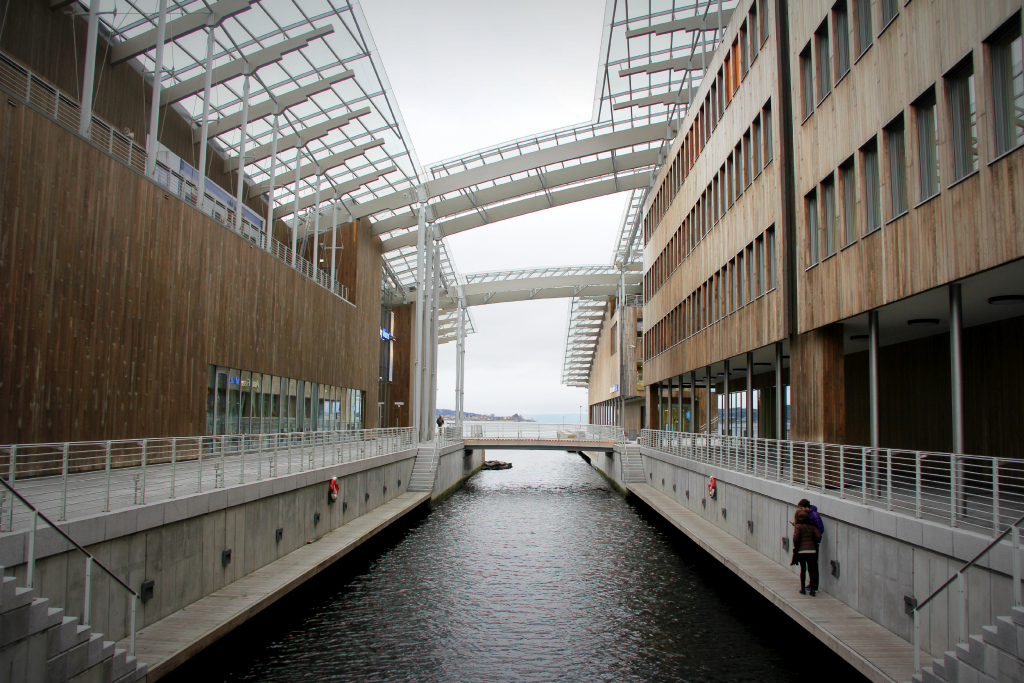 After checking in, however, we were sent on our merry way to drop off our bags in our room on the eighth floor, before deciding we would head back down to the bar on the second floor. It was super quiet for a Friday night, so we each just had one cocktail. Mine was gin-based, involved cucumbers and tasted like delicious spa water, so I decided it was VERY healthy. We called it a night quickly, and promised we'd wake up early the next morning for breakfast, which! We did! After we realized that our room had a pretty killer, only slightly obstructed, view of Oslofjord. So, note: book a room on a higher floor, if you can.
Before breakfast, we took a little peek around the hotel at their extensive modern art collection. With works by Jeff Koons, Andy Warhol, Niki de Saint Phalle (who Paris-lovers will recognize instantly from the Centre Pompidou fountains) and more, The Thief has the highest art insurance premium of any hotel in the world. This means that in every corner, there's something to catch your eye.
Aside from loving the vibe of the hotel, the bed was also stupid comfortable. Plus, the breakfast spread was de-freaking-lish. Oh, and rumors were abuzz that Elton John was staying on our floor on our second night. Apparently, this is Oslo's go-to place for celebs, so your odds of some sort of sighting are probably pretty high. AND if the Timberlake/Biel baby is named Oslo, you'll know why. JUST SAYIN.
The only negative we found was that, on both nights, the bar staff wasn't the friendliest. And they weren't really the most efficient, either. We learned later that Norwegians are kind of infamous for having terrible customer service. Honestly, it wasn't really that bad. I kind of thought it was a too-cool-for-school ambiance decision at first? But it took a really, really long time to get our drinks in a near-empty bar. Then, they weren't exactly delivered with a smile.
Aside from that, though? The Thief stole our hearts.
Ba dum cha!
What we did // We had all the best and most ambitious intentions! But in the end, we just wanted to acquaint ourselves with Oslo and soak in the city a bit. The only thing we put on our itinerary was a food tour. This was, without a doubt, the best decision we could have made.
After our breakfast, we strolled around Tjuvholmen a bit. I learned that I am just not cool enough to "get" public art. The views of the harbor and around Oslofjord, hells yes: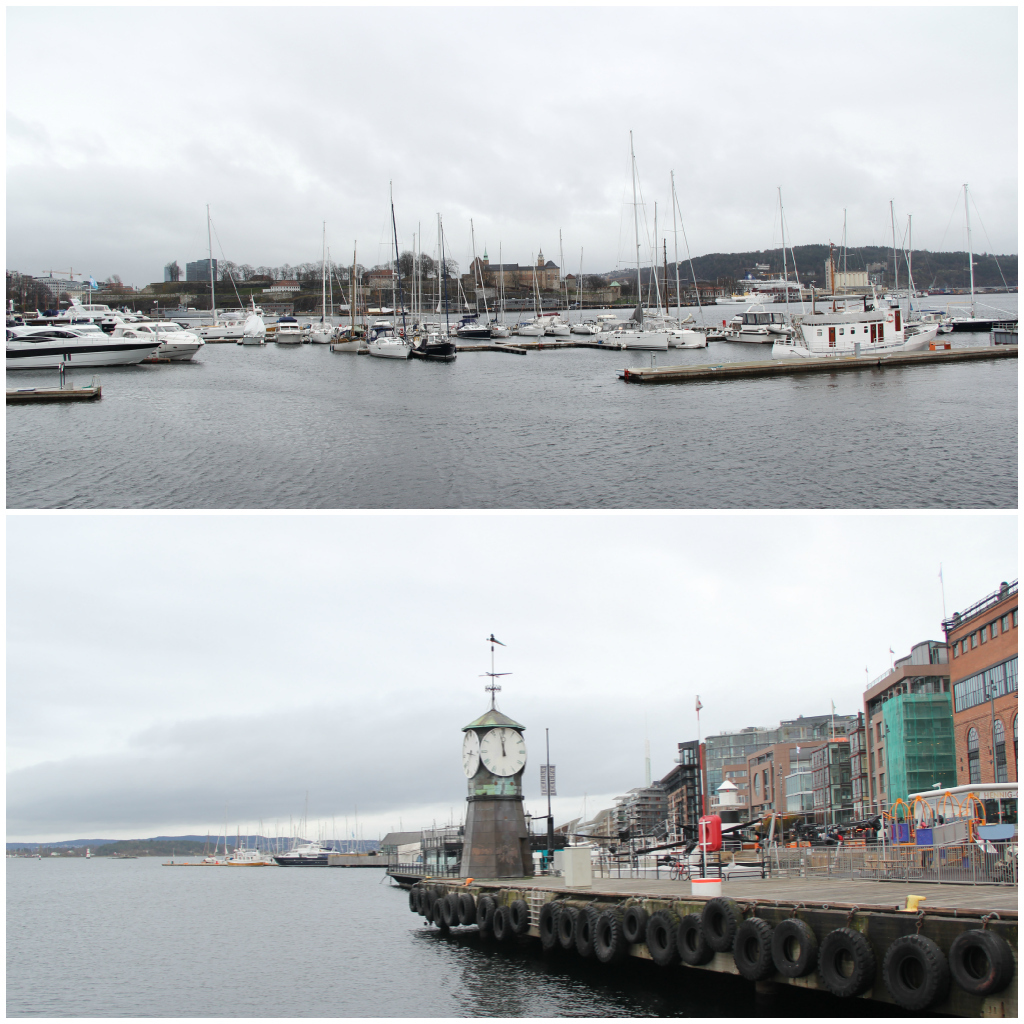 But, the art? Weirds.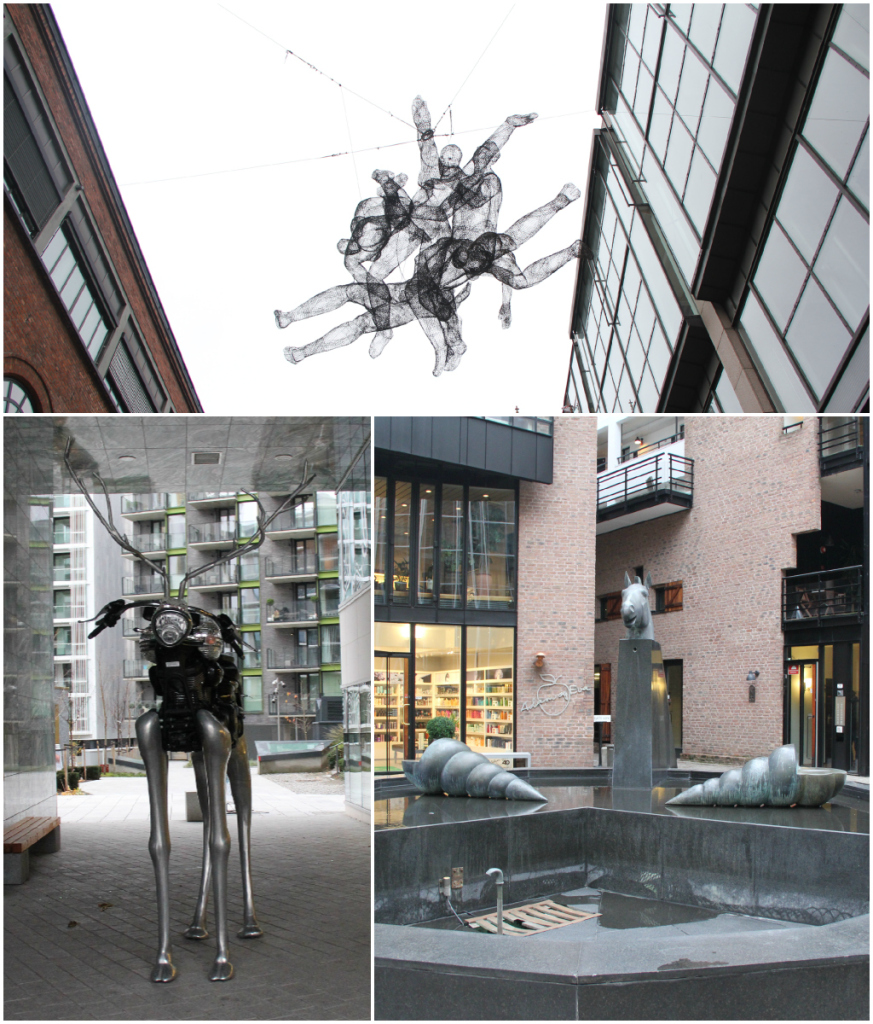 We headed toward the swan fountain outside of Oslo's city hall, where we would meet Davinia of Oslo Food Tours for a long afternoon and eating and drinking our way around the city. We arrived and popped inside with our small group — there were only 5 of us, but groups never exceed 12. Here, we got to see where the Nobel Peace Prize is presented each year.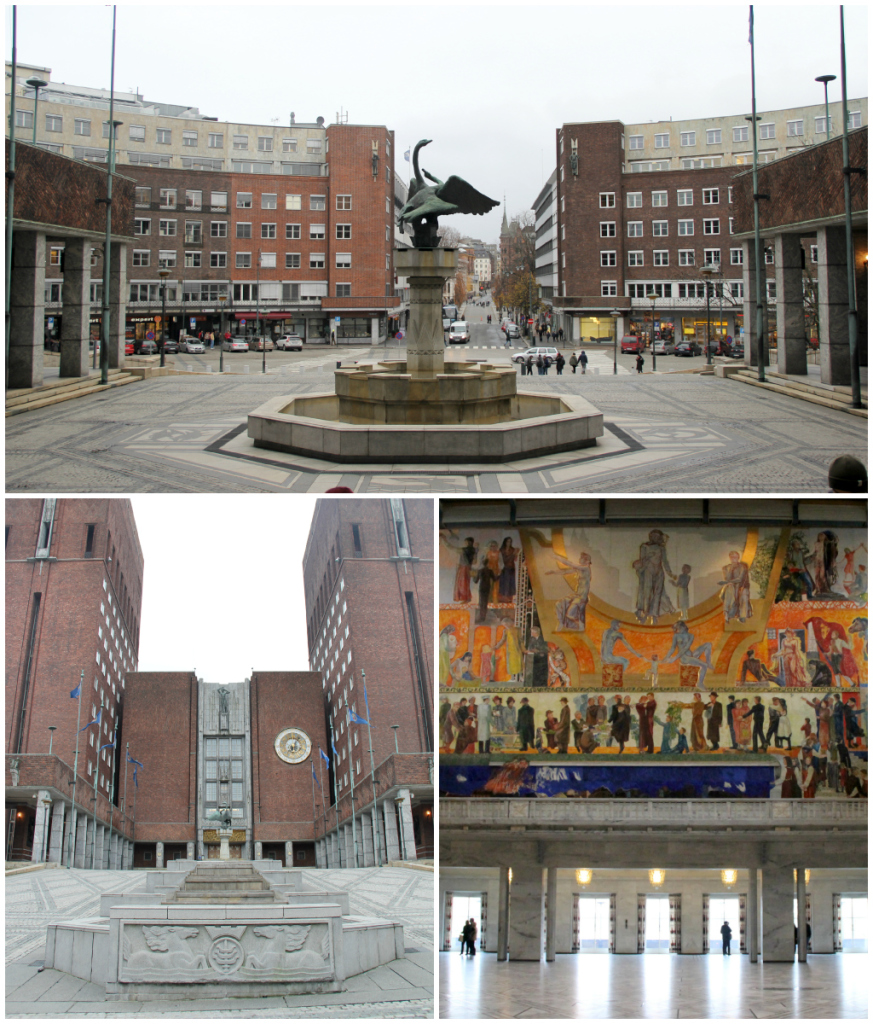 Then we were off!
We dove right into it and kicked off the tour at Rorbua. Straight away, a plate of meat was placed down in front of us. It ranged from the recognizable — a scallop and smoked salmon (though marinated in Cognax and Akevitt, which made the flavor very, very different) — to the very unexpected — whale and reindeer heart & tongue, both smoked. Somewhere in the middle of that spectrum were moose and elk sausages, and sides of potato salad and cranberries. I'm sure you can guess how I felt about this assortment.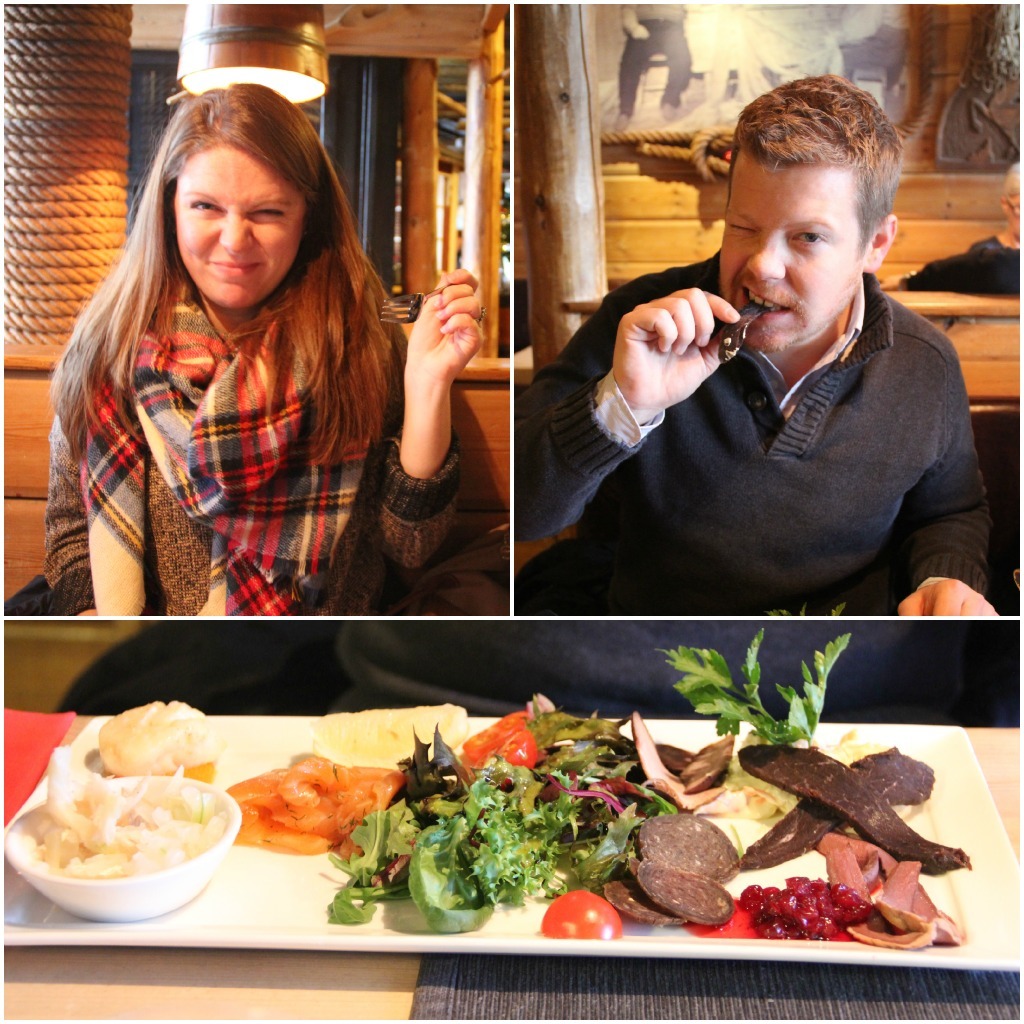 From here, we walked to a local brewery, where we had Christmas beer, a local lager, and something called sour beer that tasted, um, sour?
But not entirely unpleasant after the first sip! I know, glowing review.
After stopping for a quick hot cocoa at Freia, we continued our walk across town. We learned a bit more about the city's history and the local culture. Best of all, we picked up tips on more places to eat and drink throughout our visit.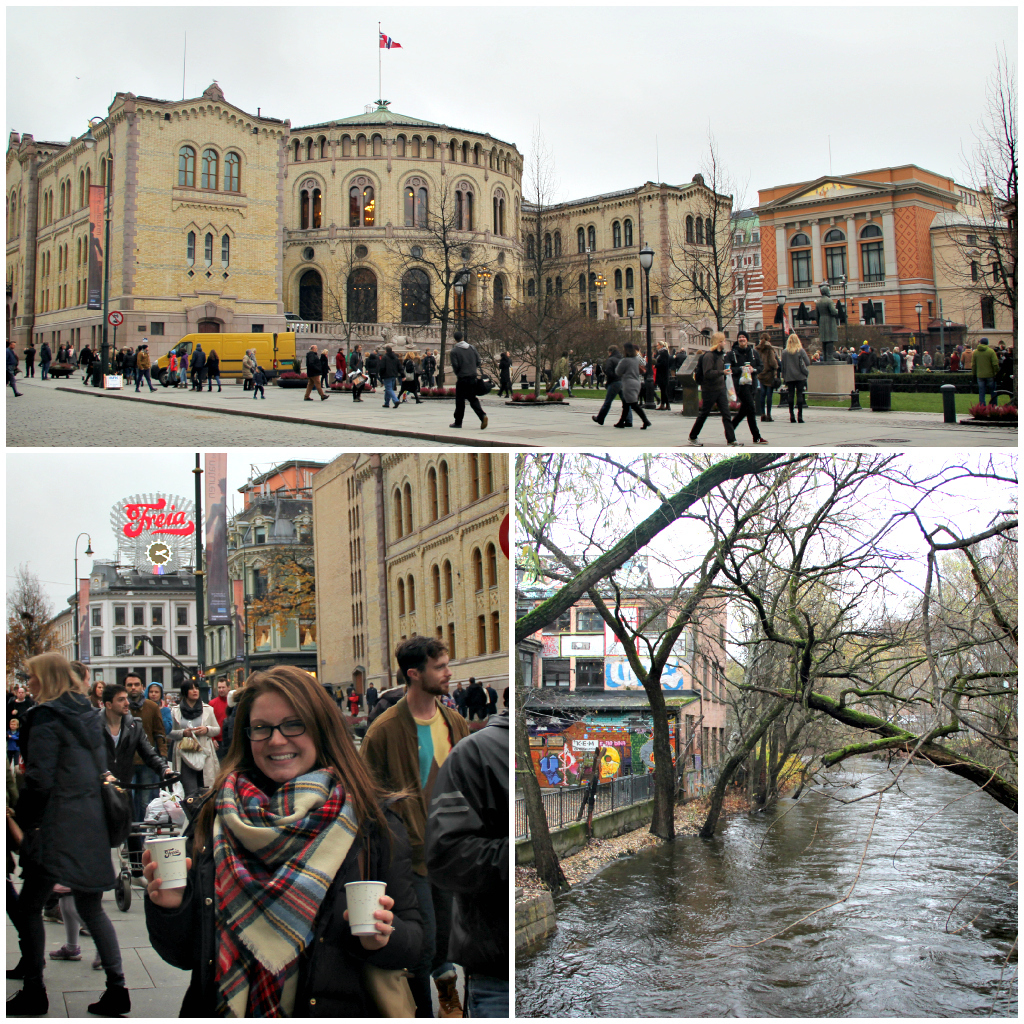 Eventually, we arrived at Mathallen, which is their fairly new food hall — aka, my dream. I'm such a sucker for food halls, it's kind of ridiculous.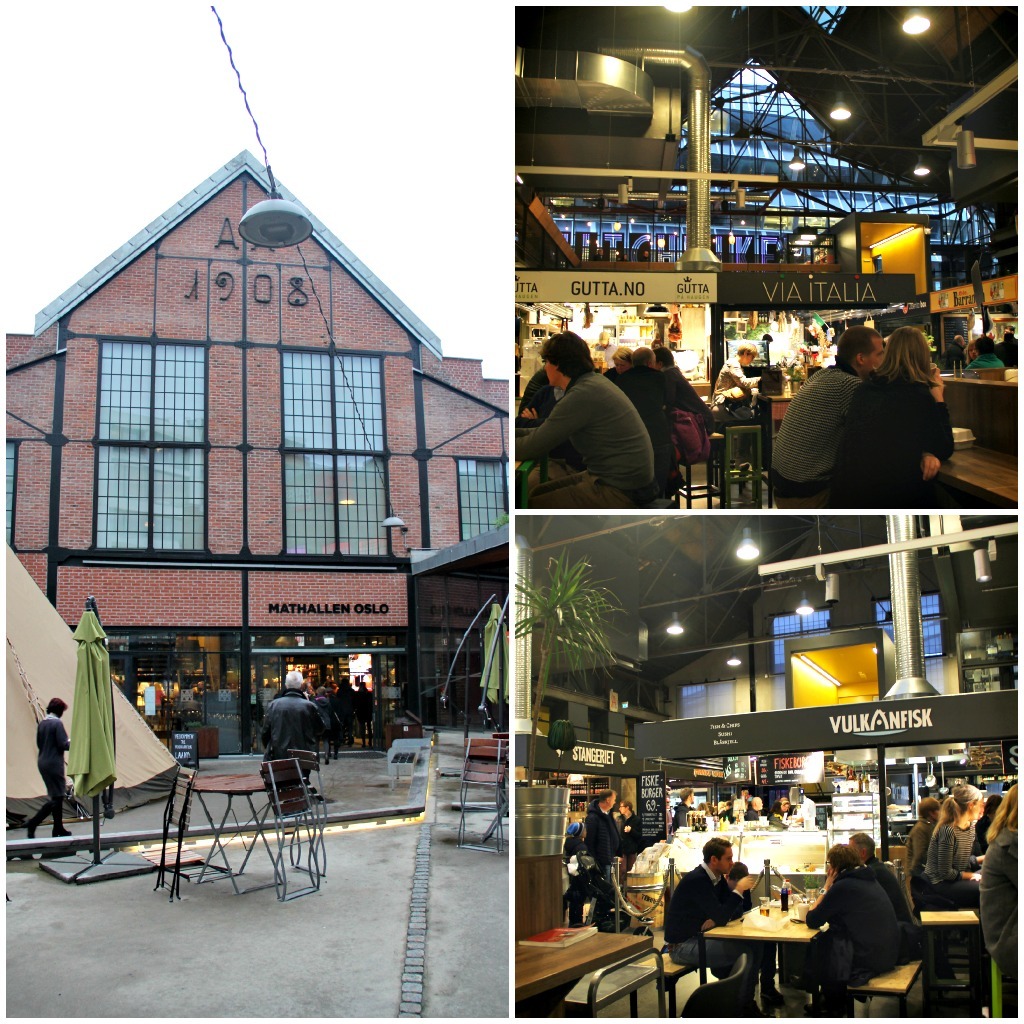 Here, we had Jakost, which is Gouda with juniper berries and my personal fave. Actually, I think it was the group's fave? We also had Camenås, which is a Norwegian spin on Camembert, and Blåmandag. That one is like a blue cheese, and we nibbled but didn't adore. Next was more reindeer heart and sausages from Bondens Butikk. No thank you! But pressed apple juice called EpleKyss, yes please, before we tried two different types of Brunost, a Norwegian favorite. It's a brown cheese that has almost a caramelized taste to it? It is as yum as it sounds… well, if it's mild. I wasn't sold on the stronger, darker version.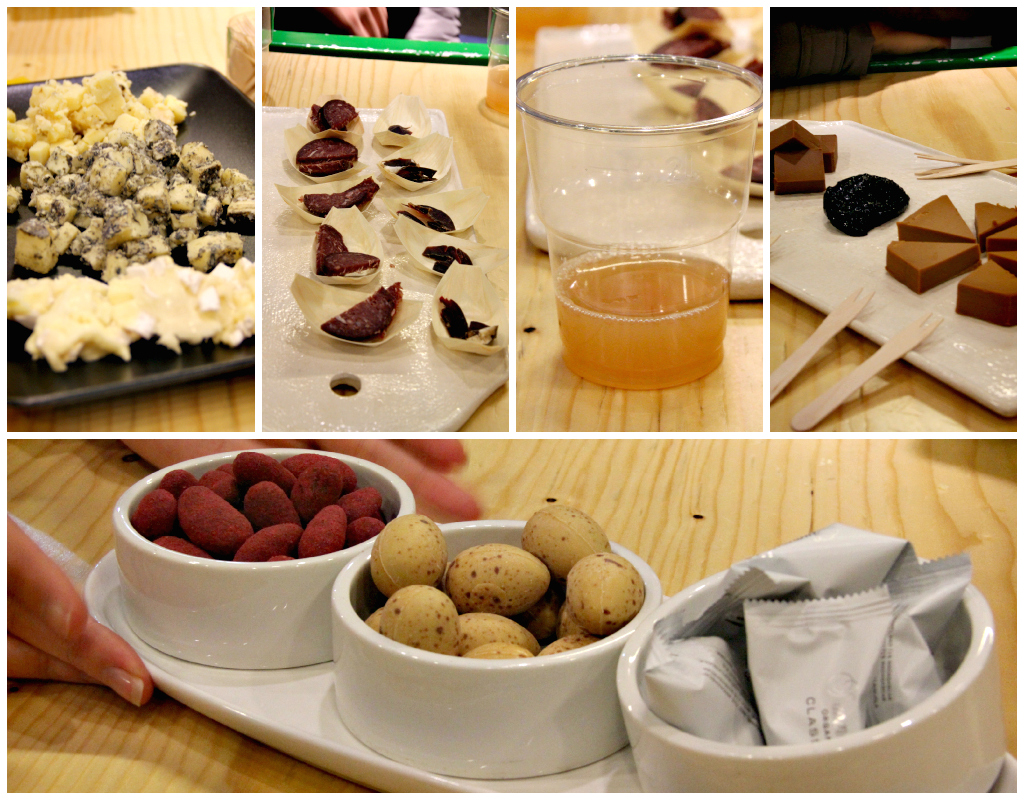 Because all good days end with chocolate, that's how we capped off our food tour. Davinia brought over what is considered to be the best Scandinavian chocolate in the world, from Summerbird.
WHEW. It was a crash course, but a really fun way to spend the day! Plus, it gave us an interesting peek into Norwegian cuisine.
On Sunday, we wandered around a bit more, up toward the opera house and up to the fortress. The surrounding neighborhood was a bit more quaint on our way to the fortress. Suddenly, the newness of the rest of the city suddenly seemed even more stark. This little stroll was what cemented our need to return and see much, much more of the country. Plus, we took this walk without my camera, so, obviously need to go back. Whoops.
What we ate & drank // …I mean, aside from everything I just mentioned. Actually, in hindsight, it's amazing that we didn't come back 600 pounds. But other than walk around the city on our food tour, restaurant and bar hopping was our only other activity! So, here's where we loved:
Onda Sea | On the recommendation of Davinia, we went here for dinner on our only night that dinner was an option. Amazingly fresh seafood and a swanky, Scandinavian design made for the perfect little date night with Monsieur Hubs. The view must be stunning on a summer day. But even at night, with the fortress light up and boats twinkling in the fjord? Well, it wasn't too shabby.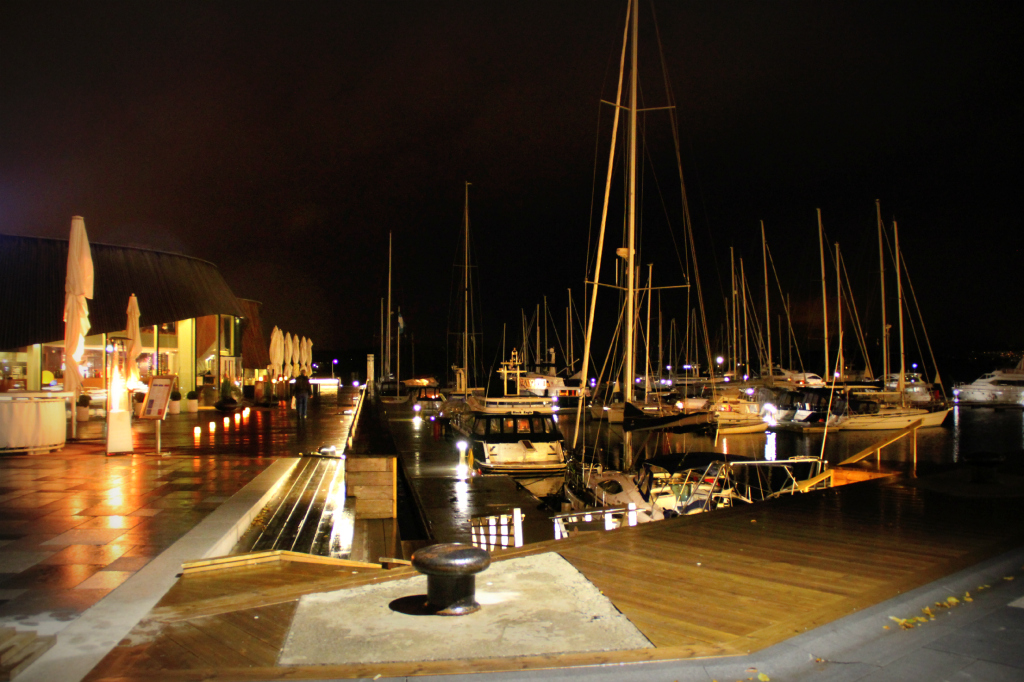 After dinner, we had vague plans to switch neighborhoods completely and head back to Grunerløkka, which is apparently the hipster hood of Oslo. Not that we're particularly hipstery… like, at all. But it looked cute from our quick stroll past on our food tour. ANYWAY, clearly that didn't happen because Onda set us off into a seafood coma, so we stuck around Aker Brygge. We're suckers for an easy walk back to our hotel, what can I say?
Latter | We didn't realize this was a theater & comedy venue until people started to roll out at intermission, so we were a little out of our element for a few minutes, here, but my Cucumber Brambal was another spa-type cocktail that made me think Norwegians are really onto something with their drink preferences. Plus, I liked the giant ceilings and the soundtrack here, so it's worth a shot.
Beer Palace | Classy name, right? But actually, this was our favorite bar (…out of 3? The other one was lame, I don't even remember its name), and we ended up staying her for awhile. They have an extensive whiskey menu, despite the fact that they're not called Whiskey Palace. But I don't think either one of us actually had whiskey? The vibe was fun, people were ordering in burgers. Oh, and a drunk Norwegian man stumbled up to me and asked me if I like Miami. Win.
Olivia | We had a few more hours to kill on Sunday before our flight, so we went on a hunt for some food near The Thief. We walked past here and they had a fireplace, so I walked in without breaking stride. (We were reaching hanger territory, had to act fast.) It ended up being super yum, fairly basic Italian food. We split one pizza and the burrata because burrata.
And, there you have it!
Final consensus? Into it. I liked Oslo. It was different than I expected — super clean, a little sterile, and less instantly charming than I envisioned. But it definitely grew on me, quickly!, and intrigued me enough to want to go back and see much more of the country. I can imagine that Oslofjord must be stunning in the summer, and I think a venture up north for the Northern Lights needs to happen in 2015, or else I might explode. It reminded me a bit of a more urbanized Reykjavik, and almost everyone — locals and expats alike — told us Copenhagen needs to be our next Scandinavian stop. So, that will need to happen, too!
And there you have it, mes amies. 48 hours and way too much reindeer eating. See you again soon, Oslo.
xo!
the romantic
– Though The Thief and Oslo Food Tours provided me with a generous media discount, all opinions are, as always, my own. With the exception of the first credited collage, all photos are my own, too.