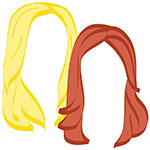 Listen, all this talk of the Royal Baby has us in a tizzy. As you know, we've always felt a connection with the royal family, and to that fact, we've always secretly thought we might be royalty. It just seems incredibly likely that we were snatched from our palace at birth, and raised as commoners, never knowing our true identities.
But sounds feasible, non?
Even so, royalty or not, living in the lap of luxury has always come au naturale to us. And, after staying in the Four Seasons Gresham Palace Budapest, we're 100% certain of one thing.
We are meant to live in a palace.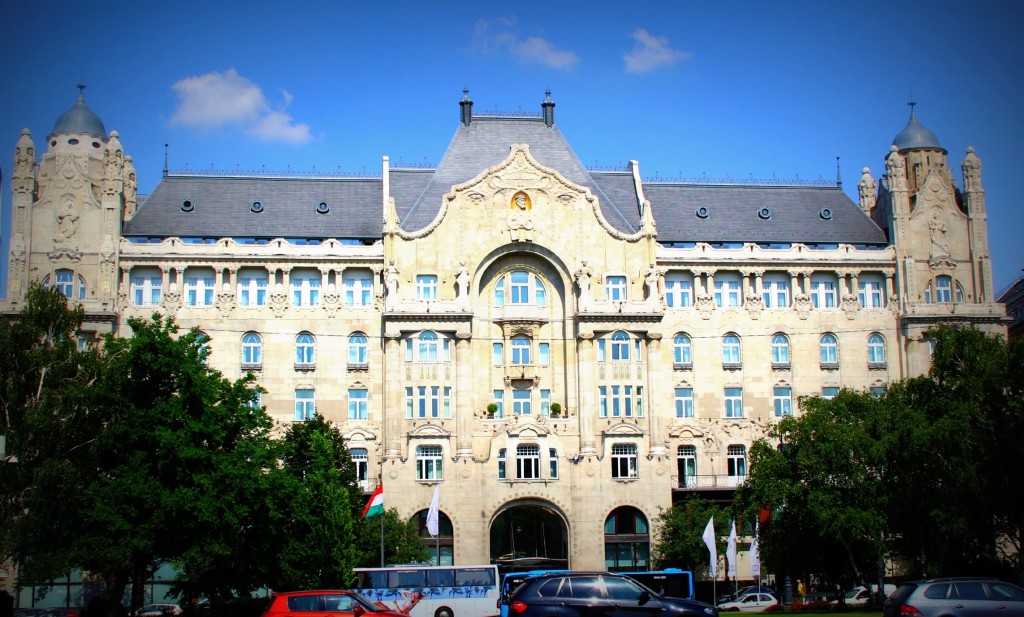 Like all good palaces, the Gresham comes with a few key elements. Now, after our stay, these are things that we have decided are of the utmost importance for when we are one day returned the throne that is rightfully ours.
Honestly, guys, any throne will do. We're not even picky princesses.
The architecture.
First of all, we all know that luxury is in the details, and that couldn't be more true here. In the lobby alone, there are 1,021,200 tiles decorating the space. We don't know who counted, but we trust.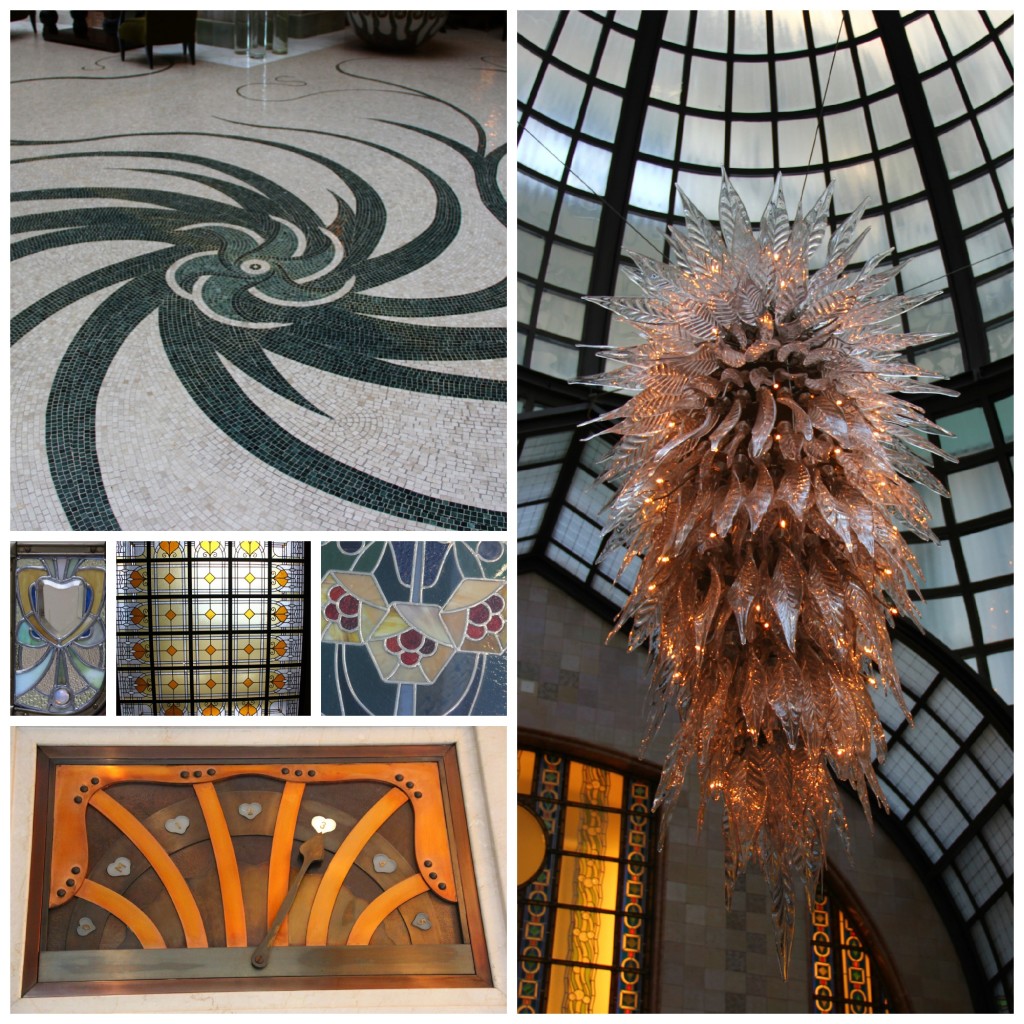 Because romance always prevails, constant themes of nature and love are scattered throughout the building. Can you count the hearts in just the pictures above?
But while the hearts are adorable, our favorite aspect is their three signature wrought iron peacock gates. Each one was fully restored during the 2004 renovation: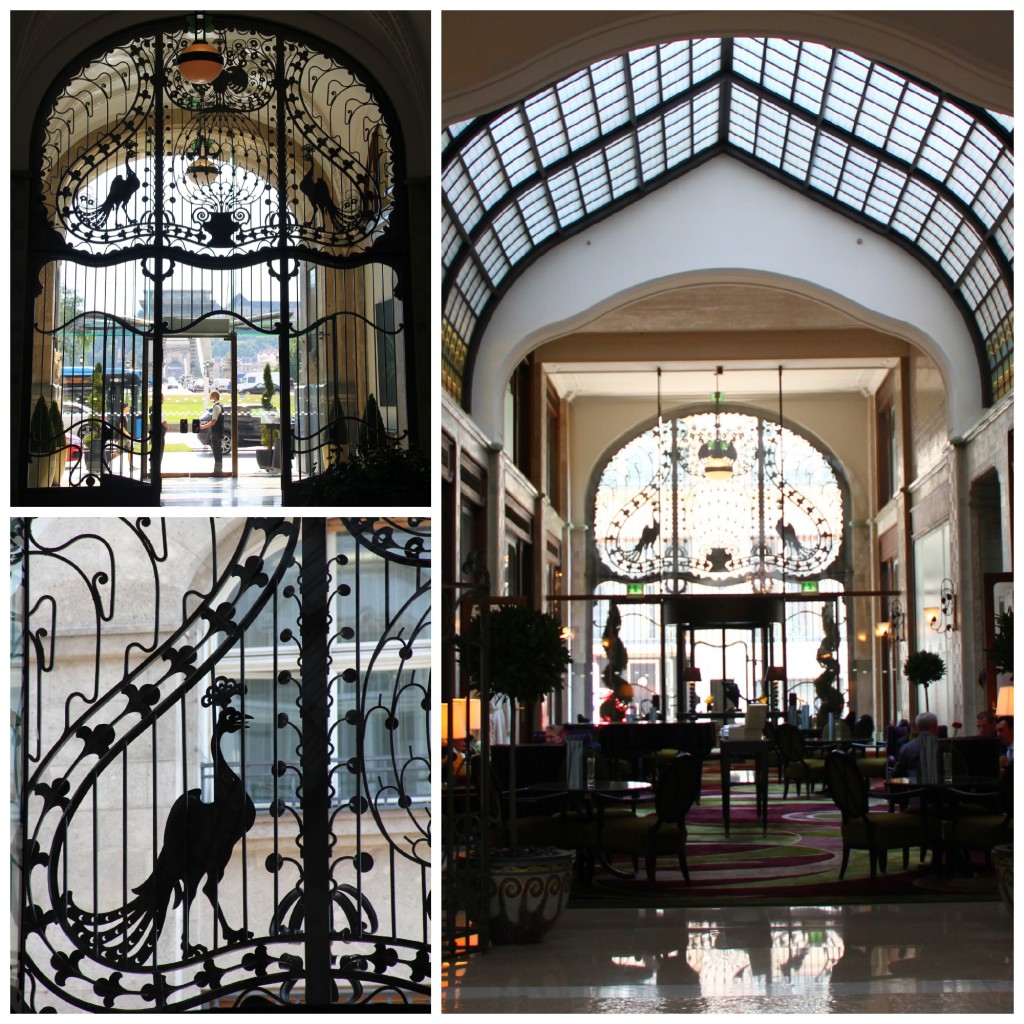 The view.
While this might surprise you, we can appreciate both inner and outer beauty. Because we're not just about aesthetics, it's very important to us, as princesses, that we can look outward from our palace, and appreciate our kingdom.
Yes, we're talking about the view. Ahhh, the view.
Situated on the Pest side and directly at the foot of the Chain Bridge, the view from our rooms was unbeatable. The french doors opened to reveal a Juliet balcony — which, obviously, are perfect for making royal announcements. Ours overlooked the Danube River, the Chain Bridge, and the historic hills of Buda.
Naturally, like all good palaces, Gresham's locale allows for views of almost all of the picturesque sites in Buda.
The attention.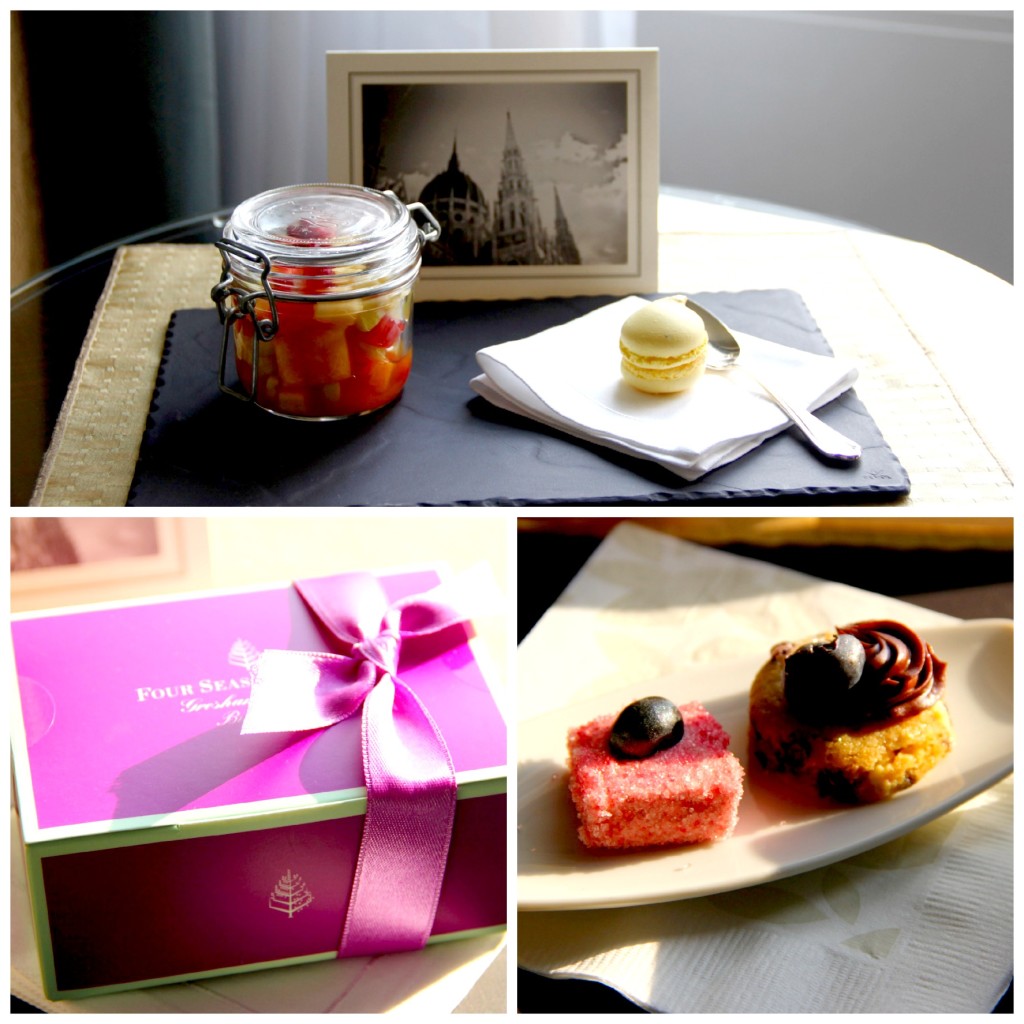 Treats from the staff throughout our stay!
While this may surprise, we solemnly swear that we are not particularly high maintenance. BUT, we never say no to a proper pamper sesh! And here, the staff doted on us from the second we walked through the wrought-iron gates of Gresham Palace.
Upon entering, the receptionist cheerfully checked us in, before walking with us from the front desk and into the elevators. From the bellhop to the bartender to our sommelier and wine aficionado, the staff treated us like the princesses we think we might be.
The beds.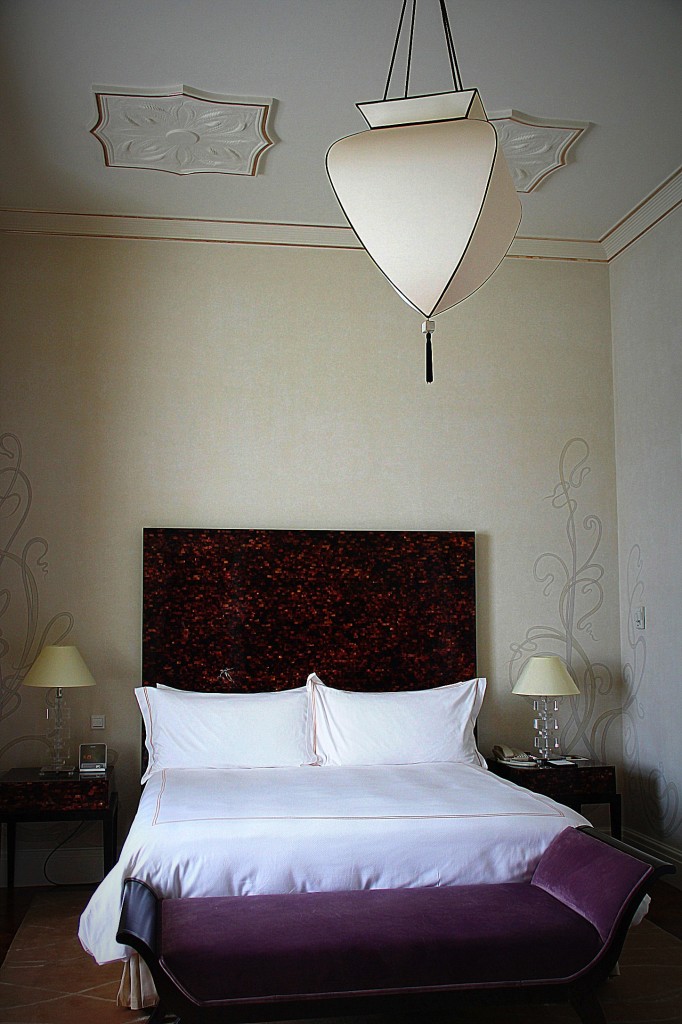 All princesses know that there's nothing more important than a comfy bed, because there's noting more important than beauty rest. And honestly, there's just something about hotel beds. When they're bad, they're so, SO bad. But when they're good? We literally can't imagine sleeping anywhere else.
Luckily, all Four Seasons properties feature beds fit for a princess. But something about resting your head in a palace makes it even harder to wake up in the morning.
Ok, fine, it might have been the wine. WHATEVER, princesses get hangovers too, you know.
The spa.
While we don't have enough experience to declare ourselves spa snobs, at least not at this point in our travel lives, we're smitten with this spot. The customizable products and an infinity edged lap pool? Done & done.

It must have been the walking tour paired with the excessively hot weather, because relaxing here was literally all we could think about for most of the next day.
Unfortunately, the Gresham Palace's history reveals that the building never housed a true princess. It's only been home to the cream of Budapest's rich & famous crop in its former life as an apartment building.
On that note, we'd like to make an offer:
Budapest, should you be seeking two twenty-something princesses to represent your fair city, we already have our palace picked out.
xo!
the romantic & the wino
– Special thanks to the Four Seasons Gresham Palace for inviting us to spend our first official night in a palace. We'll be back. That's not, like, a threat. We just really loved it, sooo we want to come back soon, k? Or move in.

Save
Save
Save
Save
Save
Save
Save