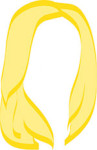 You know what has always puzzled me? Why "Favorite Things" from The Sound of Music is considered Christmas music. Correct me if I'm wrong, but there isn't one mention of Christmas in that movie. And I doubt that I'm wrong, because I've watched The Sound of Music upwards of 200 times.
Maybe its the mention of crisp apple struedel. That seems somewhat holiday-ish. Doorbells and sleigh bells, sure, but schnitzel with noodle? I'm just not buying it.
It took an actual winter trip to Salzburg, Austria for me to see why the setting of The Sound of Music invokes the image of Christmas. On a snowy February Sunday, almost the entire city was completely deserted. My friend and I trekked up to see the famous Sound of Music Abbey (I'm sure there's a real name for the Abbey but I didn't take the time to learn it. My brain was too full of song lyrics and scenes from the movie!). The view from the top of the mountain looked the scene from the inside of a snowglobe.
As I looked out onto the snow-covered city, I got it! Brown paper packages tied up with string…
Salzburg was BUILT for Christmas-time. And the makers of The Sound of Music must have known this. Why else would the movie's anthem be included on Christmas music compilation albums around the world??
And so, as Christmas draws near, I present to you, a few of my favorite things (pictures) from Salzburg, Austria.
Merry Merry,
the wino
all photos are my own