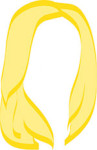 I've never been good at saving money. I fully embrace the "live in the moment" mantra… or at least thats the excuse I give myself to spend my hard earned money on fun rather than stash it away for the "future." Frankly, I'm lazy, and saving money is like, hard.
Last night, while I was watching "Midnight in Paris," I realized the last time I had a substantial amount of dough in a savings account was right before I moved to Paris. Five months later, I begrudgingly made my way back the States, ten pounds heavier and thousands of dollars down the tube. My savings account became a distant memory.
My boyfriend, on the other hand, is what one might call cheap…frugal…responsible. His savings account is his best friend, and it baffles him when I "throw money away" on things like wine and cupcakes and clothes and FUN. My living with him, coupled with my meager income as a professional babysitter, means that if I want to travel this year, I better start saving.
How will I do this, you ask? How will I reverse the rules of fun I've been living by for twenty-six glorious years? Well…I don't really know. I always read tips online that seem so easy and achievable, and yet, my account balance continually hovers somewhere between $0 to $10. I need tricks that work and that I feel accountable to.
And so, readers and fellow travelers, I ask you to help me. How do you save enough money for the adventures I read about on your sites? Help a girl out, and in return, I promise you that I will transfer money to my savings account every time I post an entry on The Lazy Travelers. (note: this may only be $5 or so, I am poor afterall) Together, we can ensure that I WILL travel this year, and YOU'LL get to read about it. Win/win.
respectfully,
the wino