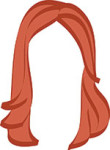 It's no secret that we're food lovers. I wouldn't go so far as to say I'm a foodie–both because I think that term is silly and because I have been known to choose Shake Shack over Smith & Wollensky–but I definitely appreciate both eating and making good food. Much like doing my hair in a reasonable amount of time and getting over my fear of running in public in order to catch a train, this is something that has only been enhanced by our travels.
When we were planning our honeymoon–and I use the term planning VERY loosely because we were much more focused on the 125 person party we were throwing the day before we left–we really only had two required things on our list: see the pyramids in Cairo and take a cooking class in Tuscany. Luckily, my grandmother had gone to Florence a few years before and had a tried and true recommendation on where to take our cooking class: Toscana Saporita. Less research for a frazzled bride- and groom-to-be? Done and done.
It ended up being absolute perfection and hands down one of my favorite days in Italy. Here's why:
We rented a car. It doesn't hurt if the car service upgrades you to a BMW convertible and the weather is perfection.
We arrived early and explored the grounds. The school is located inside a 16th century Tuscan villa, and the surrounding area was breathtaking. We found out shortly after arriving that most of the people were staying for a week-long cooking extravaganza… think summer camp for culinary-obsessed adults.

We enjoyed our classmates. I'm not sure what we were expecting, but hubs and I got a kick out of the other people in our class. We were easily the youngest ones there (by about 20 years), and almost everyone else was on a group trip from Alaska. They were all very sweet–and very excited–and though I'm normally against group activities, this was a welcome exception.
We were glad the octopus was for dinner. When the instructor (Sandra) pulled out this slimy beast, we were a little nervous about what was ahead of us. Luckily, they save the, um, stretch items for dinner and cook basics at lunch for the one-timers like us.
We stretched ourselves. I'm not a baker. It really stresses me out and my baked goods never come out like they should. But, as I learned at Toscana Saporita, I am a damn good peach tart lattice-maker. (Seriously, check out hubs's attempt to the right. I don't mean to brag but… ha, no, I totally do. I kicked his butt). On the other side of stretching ourselves, hubs did a little stretching of his own: he ate for the first time since food poisoning kicked his butt in Cairo… about 6 days before. Oh the romance <3
We mangia-ed! Except the bread. Tuscan bread was a REAL letdown. Everything else: *kisses fingers* < I hate when people do that.
This was our first cooking-class experience and there's no way it will be our last. With our upcoming trip to South America (by upcoming I mean not for like 9 months), perhaps I'll research a tapas class?
Have you ever taken a cooking class while traveling?Any recommendations?
xo!
the romantic