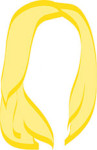 I love autumn- this much you know is true. But, as the days get cooler and my life transforms from the laid-back carefree days of summer to the busy hustle and bustle of fall, I jump at the first chance there is to escape on vacation. When I moved to Ireland for my Master's program, it took maybe two weeks of grad school classes until the Scholar and I were desperate for a reprieve.
Because we only had a long weekend and a very limited budget, we chose to stay in Ireland and travel west from Dublin to Galway. We booked a last minute roundtrip bus fare and a room at Snoozles Hostel and happily left Dublin for our three-day getaway.
The Perfect Day in Galway
One of the biggest draws of Galway is its proximity to some of the best sites in Ireland – the Aran Islands, the Burren, Connemara, and the Cliffs of Moher. Since we didn't have the luxury of renting a car, we were forced to sign ourselves up for the dreaded, embarrassingly touristy bus tour. Yes, we were the youngest people on the tour, and yes, it was mildly awkward when our bus pulled up to the pub and we filed out along with all the other foreigners for our "traditional" Irish meal of ham and potatoes. But HEY, we were on a budget, and I was determined to cross some of these places off my list.
Stop #1. The Burren
Besides the cross-country drive from Dublin to Galway, this was my first true glimpse of the Irish countryside – and it was breathtaking. Miles upon miles of stone-fenced fields scattered with sheep with their backsides spray-painted different colors so the local farmers could identify their flocks.
Stop #2. Poulnabrone Dolmen
This is Ireland's Stonehenge. Underwhelming, maybe. But if you really stop to think that this was constructed over 5,000 years ago, it will really blow your mind.
Stop #3. The Cliffs of Moher
Standing on the Cliffs of Moher overlooking the Atlantic literally took my breath away. It was the first time I realized there was a whole world of sites like this to see. The Scholar and I spent two hours walking up and down the small path along the Cliffs, talking and taking pictures. Was this really my life?
Stop #4. Dunguaire Castle
Dunguaire will always have a soft spot in my heart. I had seen Versailles and The Louvre and the grand chateaus along the Venice canals. But this was my first, real deal, medieval looking CASTLE. You can actually book dinner reservations here and have an authentic knights-of-the-round-table-style meal. Hokey, yes. Still beautiful.
Stop #5. Coastal Road
This wasn't really a stop, but I felt I had to include the coastal road along Galway Bay on our return to the city. When we passed a particularly pretty inlet, our bus driver pulled over and let us take pictures.
Stop #6. Galway City
We returned to Galway just in time for dinner and a night out at the pubs. Because we spent most of money on the tour, we grabbed cold sandwiches and spent the rest of our money on the important things — endless pints of Guinness.
Maybe its because Galway was my first trip outside of Dublin, but this day remains one of the most special and memorable days of any of my travels. I would have never chosen a bus tour, but it ended up being the easiest (and cheapest) way to see some of the best sites Ireland has to offer.
castles & coastlines,
the wino
– all photos are my own