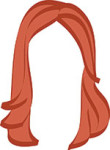 Many moons ago (like… six weeks?), January was off to a quiet start, and the hubs and I jetted off to Northern Ireland for a 3-day weekend.
It was our first time in NI, but after our brief introduction, I can tell you it won't be our last. We fell in love with the scenery, the people, and our amazing hotel — the Slieve Donard Resort & Spa.
But, more on all of that later. Today, I'm sharing a quick video I put together that is under 2 minutes but took me about one million hours to create. We're hoping to tackle more video around these parts, so be kind, s'il vous plaît. It's a learning experience for everyone.
(Meaning I'm learning how to do it, and the hubs is learning how to say "OMG THAT LOOKS AMAAAAAAAAZING" no matter what.)
Ok, showtime! Here's a peek into our day spent driving to The Causeway Coastal Route from the Slieve Donard in Newcastle, up north to Giant's Causeway, and back again…
If videos aren't your thing (because they're impossible to watch discretely at work, for one), I'll be back next week with more details from our trip and a boatload of photos. Seriously… this is one stunning country.
xo!
the romantic
 – Hastings Hotels & Discover NI hosted us for this visit but, as always, all opinions are my own. Plus, like, if I had the know-how to create a place as naturally beautiful as Northern Ireland just using iMovie, I'd probs be a filmmaker. Considering how long it took me to make this video… I am not a filmmaker.