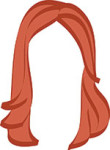 Every trip has one: the day that, when you think back later about your entire trip, was the BEST day. It's the day that becomes the quintessential summary of your experience. Sometimes it's a jumble of all your favorite things from a span of days that you combine into a completely inaccurate representation of exactly what you did that day, and other times it's the only day you can perfectly remember from start to finish.
I've noticed that for me, these days usually involve three things: a complete surprise, something iconic, and a cute outfit. That last one sounds lame, but I find that I best remember the days when I really liked what I was wearing. Absurd? Totally. True? Can't help it.
Anyway, my favorite day in Greece was obviously the one when hubs proposed. But I'm not even just saying that because I'm supposed to. I'm saying that because this particular day in Santorini involved all of the things that a perfect day requires.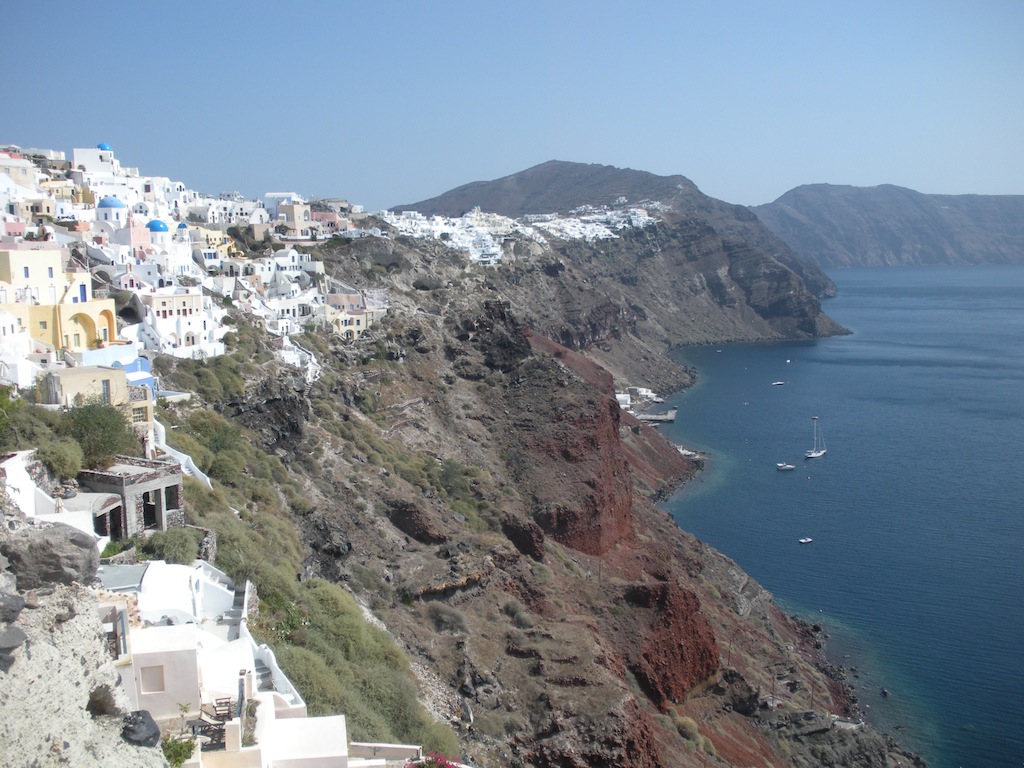 The complete surprise – This day came with another surprise aside from the proposal: we were supposed to go on a boat tour around the island & caldera, including a hike up the volcano and dip in the hot springs. The tour was canceled due to high winds, and we were left with an empty day ahead of us. Because we were switching hotels from Thira to Oia that day, we decided to head straight over to Oia, check in, and figure things out once we were there.
Lesson learned? If your plans do change, don't automatically freak out and plan something new: stroll around until something strikes your fancy. After hubs proposed on our balcony, we walked around Oia, taking in the views and relaxing (the winds weren't THAT high by the way, you Grecian wimps). It was an unexpectedly perfect way to experience island life.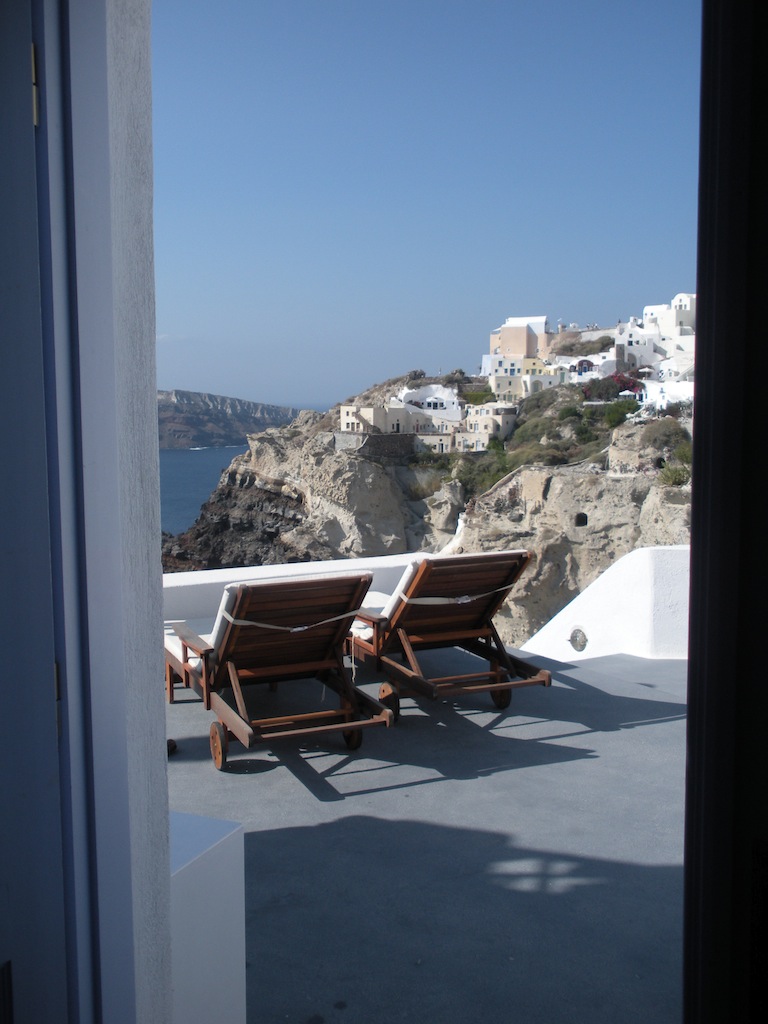 The iconic experience – After hubs proposed, we couldn't wait to call home and tell everyone, but the time difference meant it was 3 am back home. We figured people wouldn't be that appreciative if we woke them up screaming in their ears, so we made our way down to the water, and put our toes in the Aegean.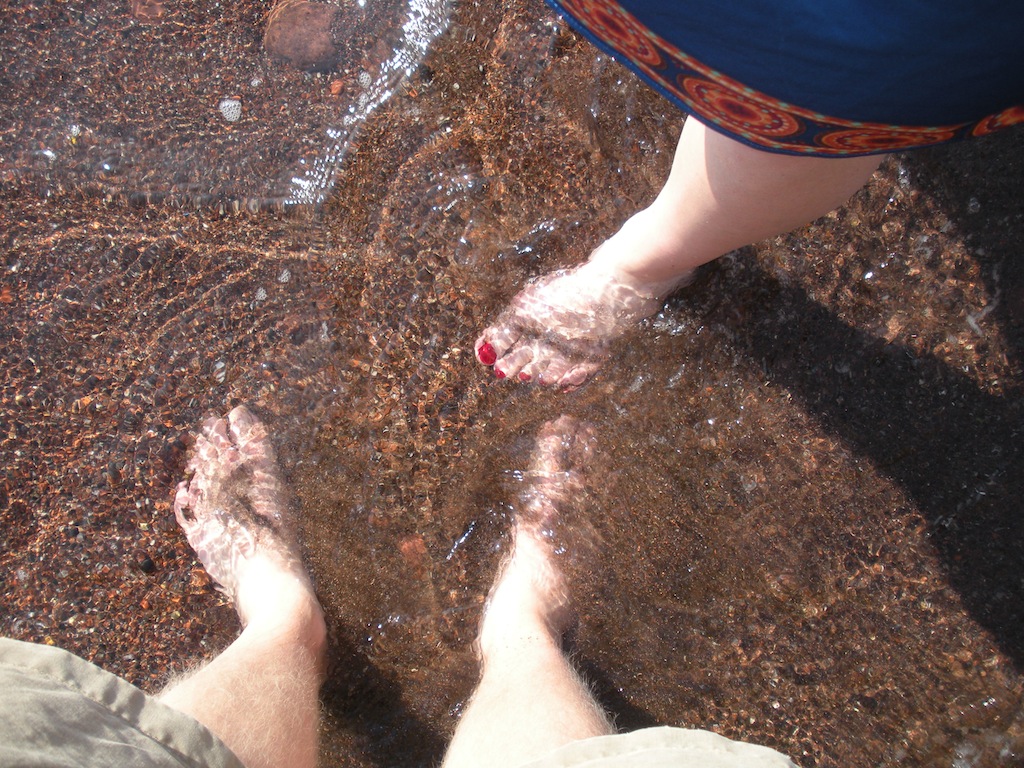 And, instead of walking back up, we took the local option: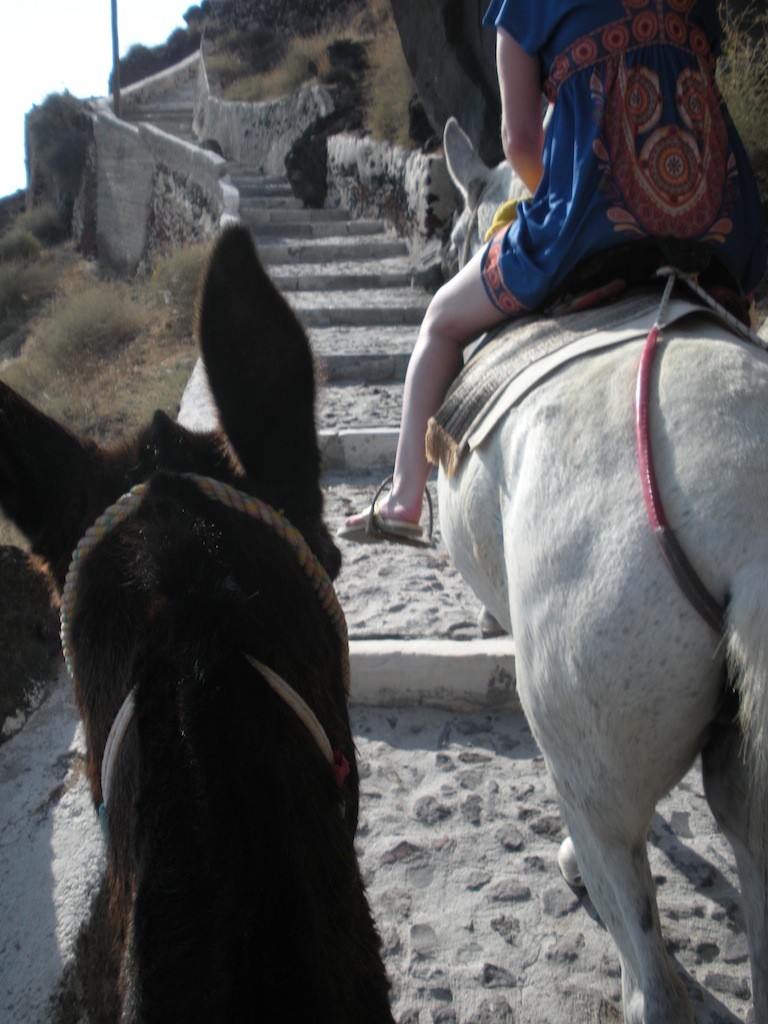 The cute outfit – When our concierge called us that morning to tell us that our tour was canceled, we were super disappointed. But we didn't want it to ruin our day, so after we figured out plan b, I got changed. Since our original day had involved hiking, I changed out of my sneakers and into a cute dress. It made me feel much better, and I found out later was hubs's cue to propose–he had waited until the first time I put a dress on during our trip because he knows me that well.
We eventually made it to the boat tour a few days later, and while it's definitely recommended, it didn't hold a candle to the day we spent walking around Oia, eating amazing food at restaurants with incredible views, and riding donkeys up to our hotel so we could call our friends and families and tell them our good news.
Other recommendations in Santorini:
Restaurants
Skala, Oia
Pelekanos, Oia
Nikolas, Thira
Hotels
The Suites of the Gods Spa Hotel, Thira
Armeni Village, Oia
And of course, don't forget to see the sunset: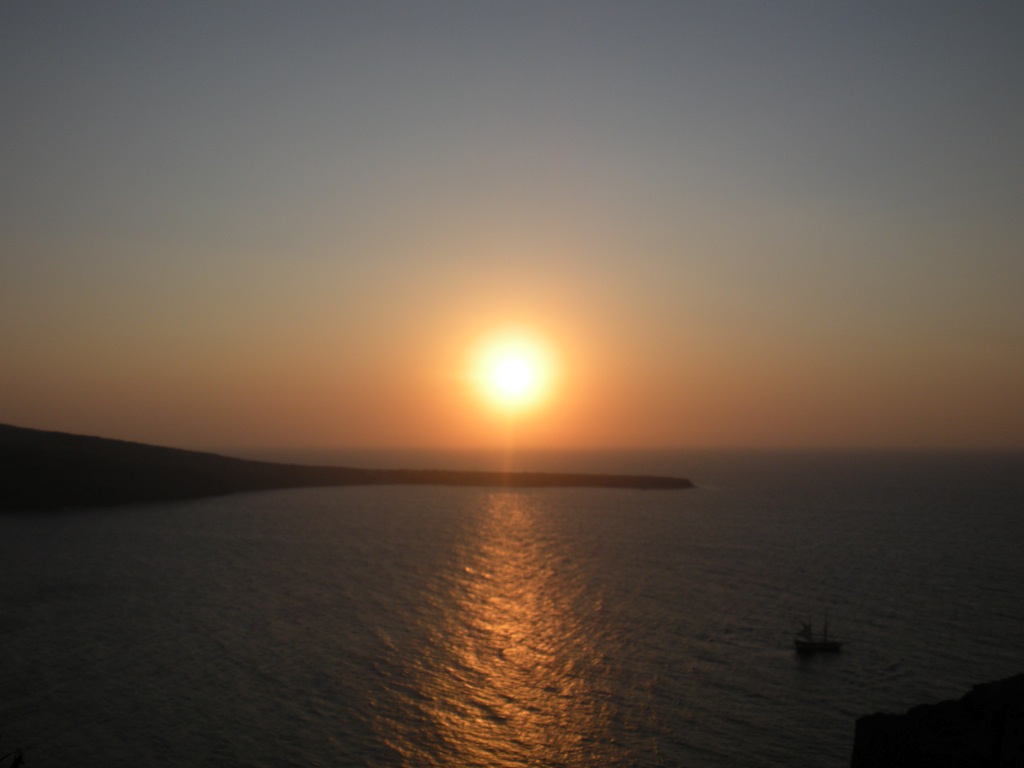 xo,
the romantic
– all photos are my own