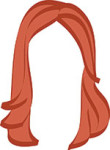 After Jeff and I got the lay of the land on the European side of Istanbul, we decided it was time we hoof it over to Asia and see what the other half had to offer.
While our first full day was dedicated to learning about the city's most famous historical sites (and falling in love with the Blue Mosque every time it caught our eye), our next day would be dedicated to eating our way through a less touristy neighborhood. Thanks to the recently-launched Walks of Turkey, we were scheduled to join their Istanbul Food Tour: Asian Kadıköy with Markets & Tastings, and as per usual, because there was food involved, I couldn't be more excited.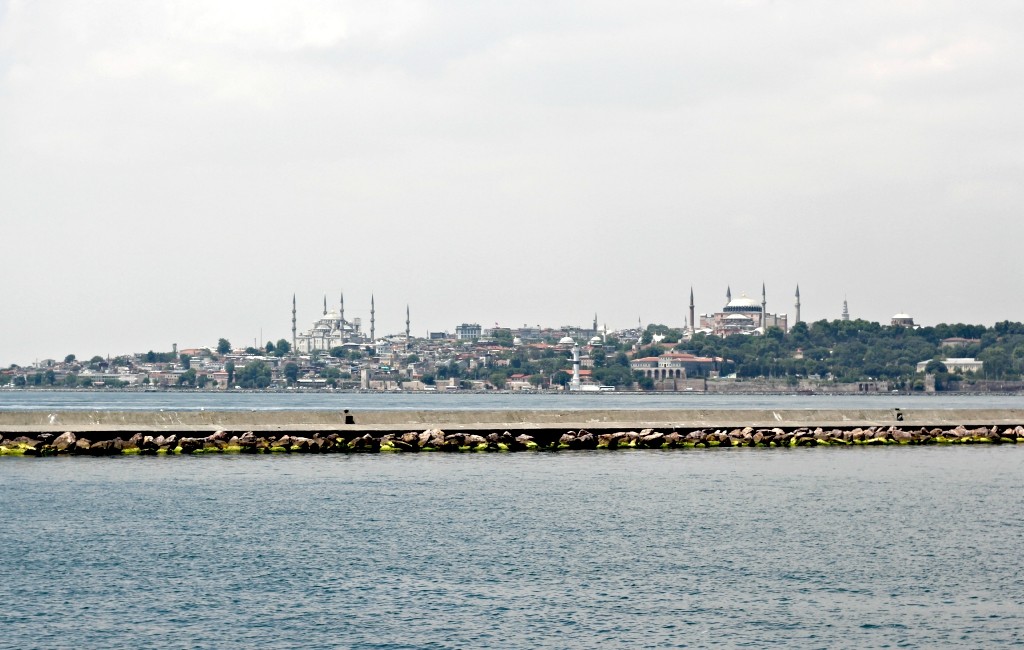 We didn't really know what to expect as far as our group size, but once our guide showed up, we were surprised to learn that it would be just us! The Walks tours are all guaranteed to be small, and our Rome experience had about 8 other people on the tour with us, so we were expecting something similar. Instead, we were off to a more personalized start, and made our way to the ferry that would take us to Asia.
This is also where I revealed to our guide that I was around 10 weeks pregnant, and would need to be a bit more reserved in my taste testing. Though he was understanding, he wasn't particularly well-versed in what a pregnant lady can and can't eat (not that I was expecting him to be, totally on me to shoulder that responsibility!), but it did lead to a few awkward moments during the tour. All I can suggest is try and do your research in advance, and if you're unsure of anything, just opt out!
Our first order of business was to order a tea for the ride. Our guide, who told us off the bat that he was exhausted from a night of birthday celebrations, was ready to load up on this caffeinated black tea, which Turks traditionally drink after biting into… a sugar cube?! Not the best for your tooth enamel, but we gave it a whirl. It can be ordered dark, light, or somewhere in the middle, with a Turkish phrase that literally translates to "rabbit's blood." I'll let you guess which ours was: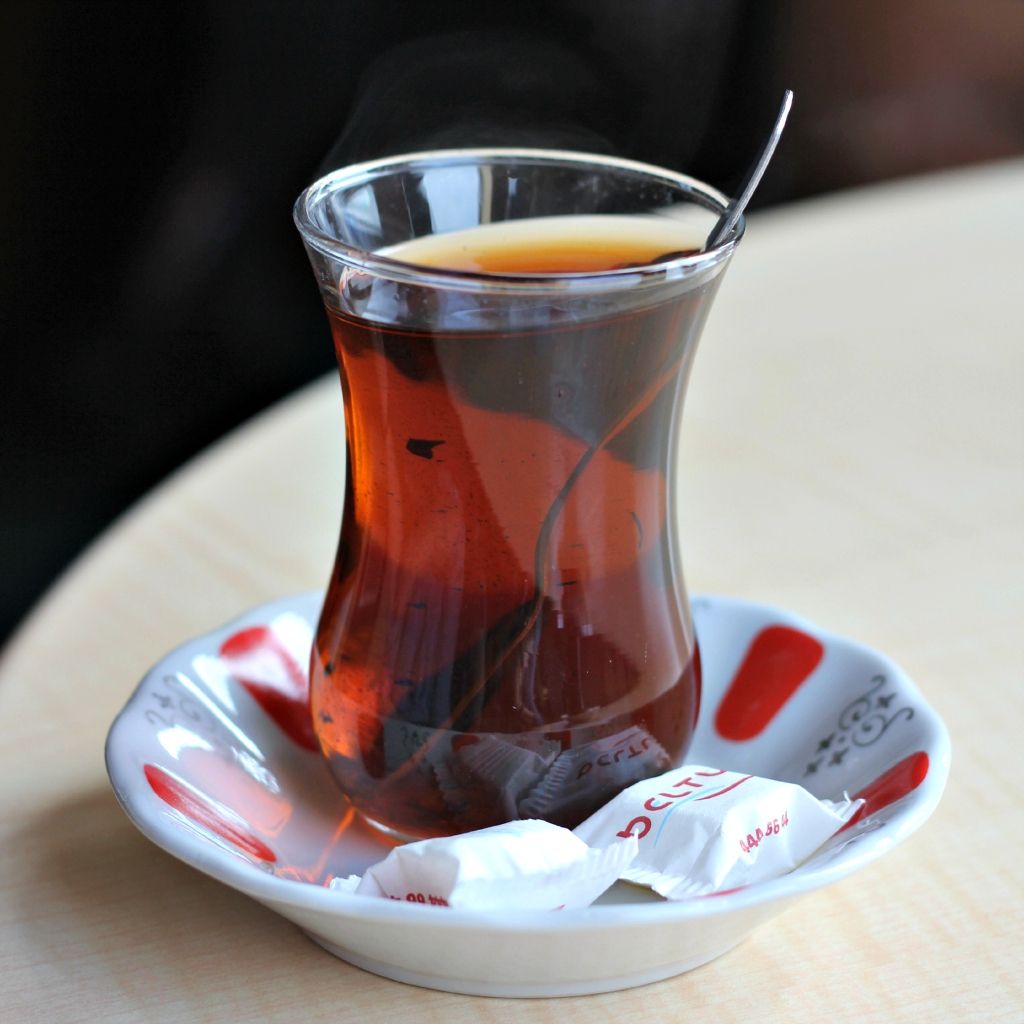 After a short ride, we departed the ferry and made our way to the markets. Our first stop was going to be a bakery, which was more than fine by me and my carb-loving self.
We skipped the simit on this tour, which is a Turkish bagel covered in sesame seeds, but tried them later. They reminded me more of Montreal bagels than New York-style, so they weren't really my jam, but they're one of the most popular street foods you'll see. Instead, we tried a few traditional types of börek. I loved the meat and spinach options, but skipped the feta, since my first trimester brought a CHEESE AVERSION along with it, which was really just unfair to everyone involved (plus, feta is on the no list anyway).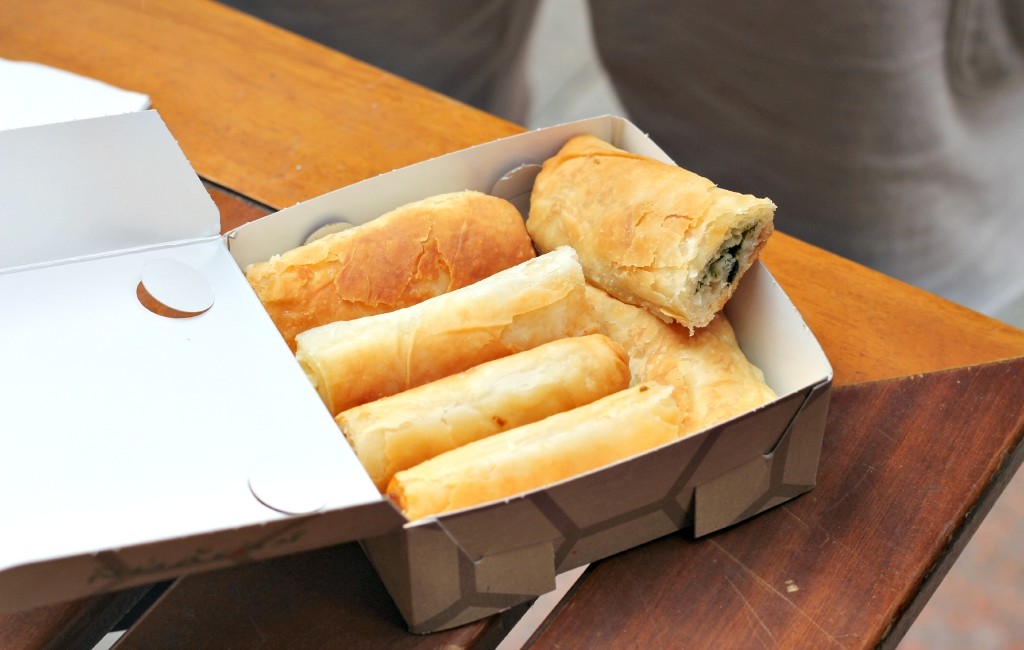 Next, we hit up a candy shop, where my eyes were probably bigger than my stomach. Luckily, our guide reined us in and served us a few different types of candied fruits and… veggies?! Yep, including tomatoes and olives. I don't have a very appetizing pic of them, and it was like… eating jam? I don't know how to explain it, but my eyes were drifting over to the chocolates instead.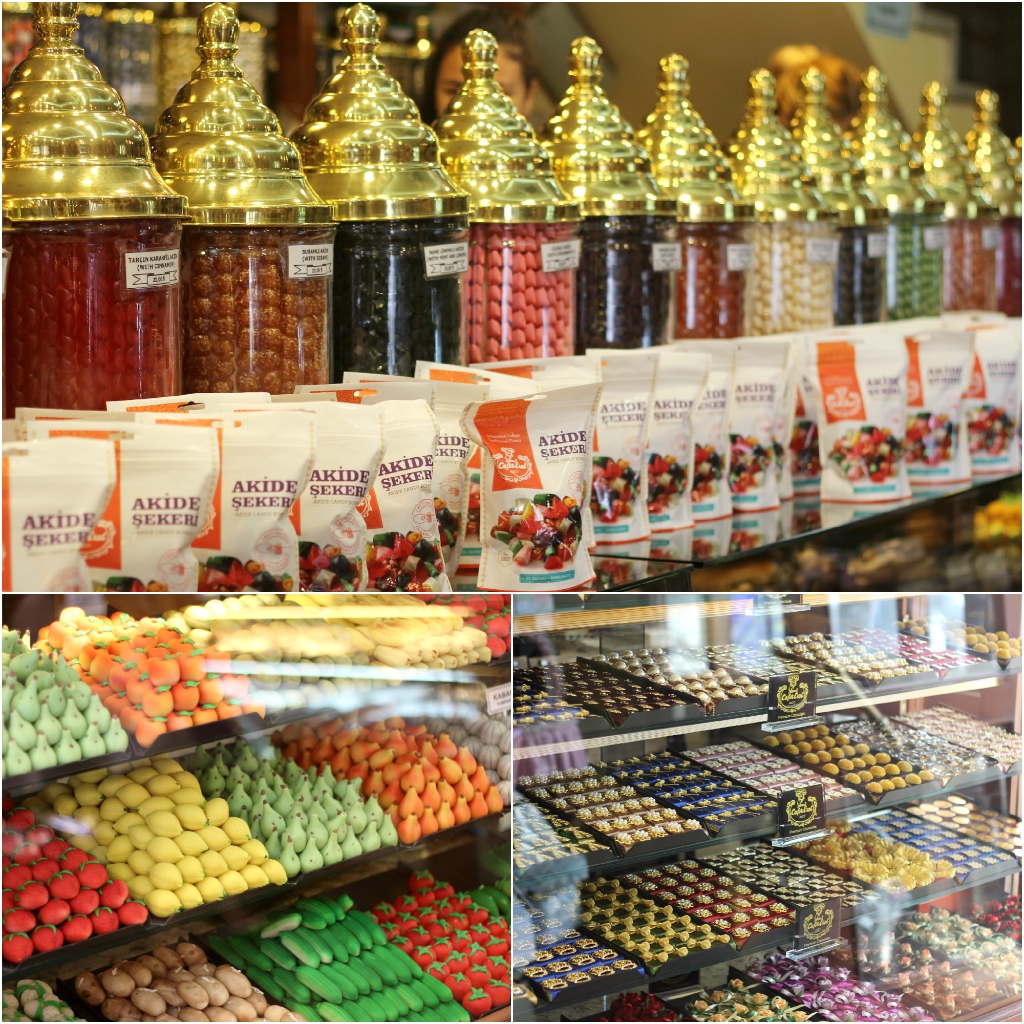 Our next step took us to a deli, where my stomach was not prepared to try much of our cheese plate — and definitely not the stuffed mussels, though the hubs assured me they were delish. We took our time strolling to the next vendor, discussing local life and traditions, as well as some of the other favorite foods we didn't have time for — lots of fruits, baked goods, and of course, spices!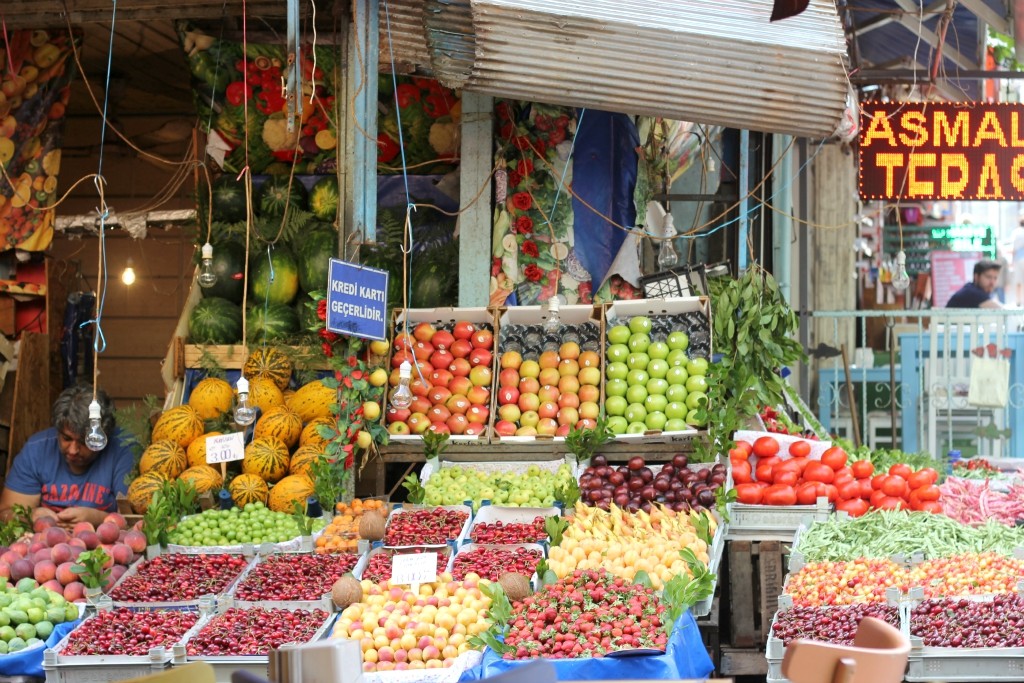 After the first half of the tour digested a bit, a trip to a honey vendor was in order, where we were served "mad honey." Apparently, in not-so-large quantities, it can cause hallucinations or even death, but a small taste, per our guide, is "usually ok." I again opted out of this one, but the hubs tried and it and said it was interesting — sweet and smooth. I had a taste of the regular honey, which was also amazing, and less dangerous.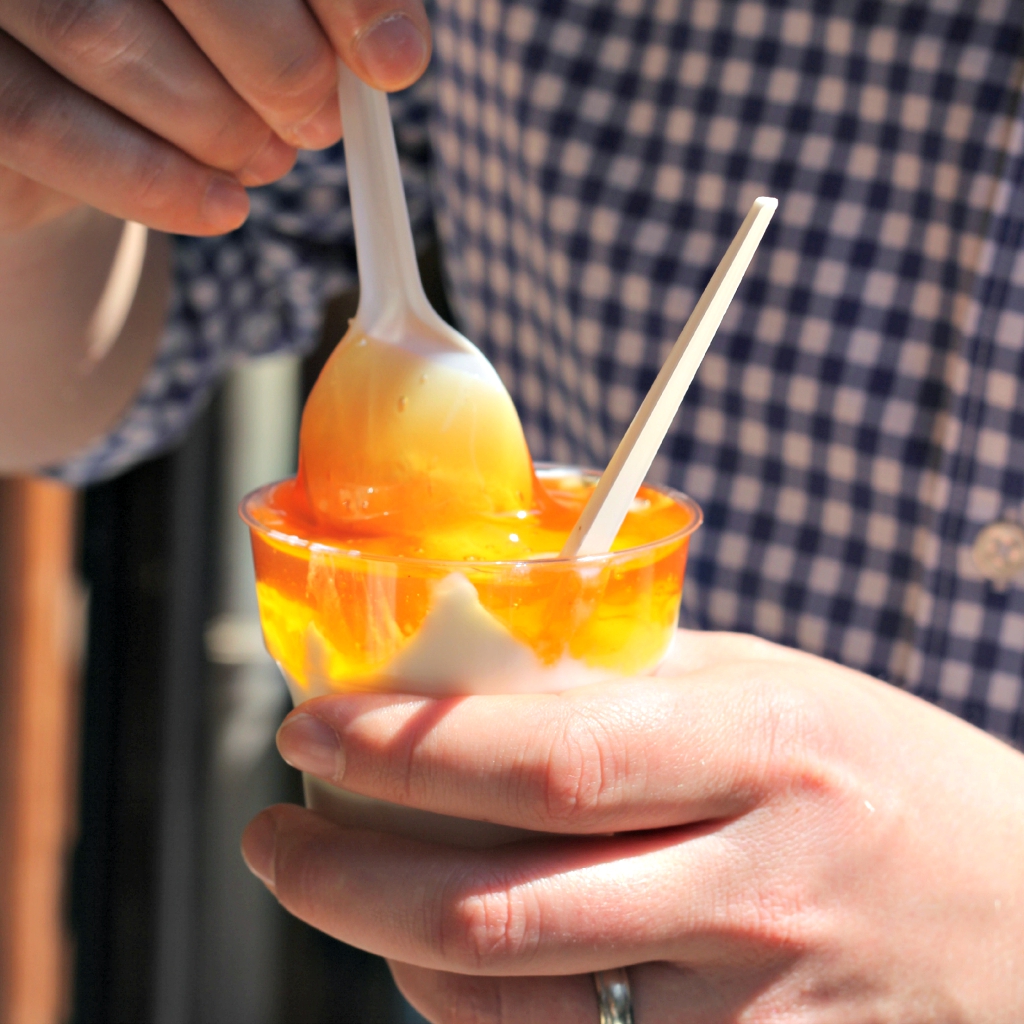 We moved on to fresh-squeezed orange juice, a street-side staple, before popping into a pickle vendor. We tried a few random items (they love to pickle everything, apparently!), but the strangest was pickled watermelon! It was super tart and less vinegary than I expected.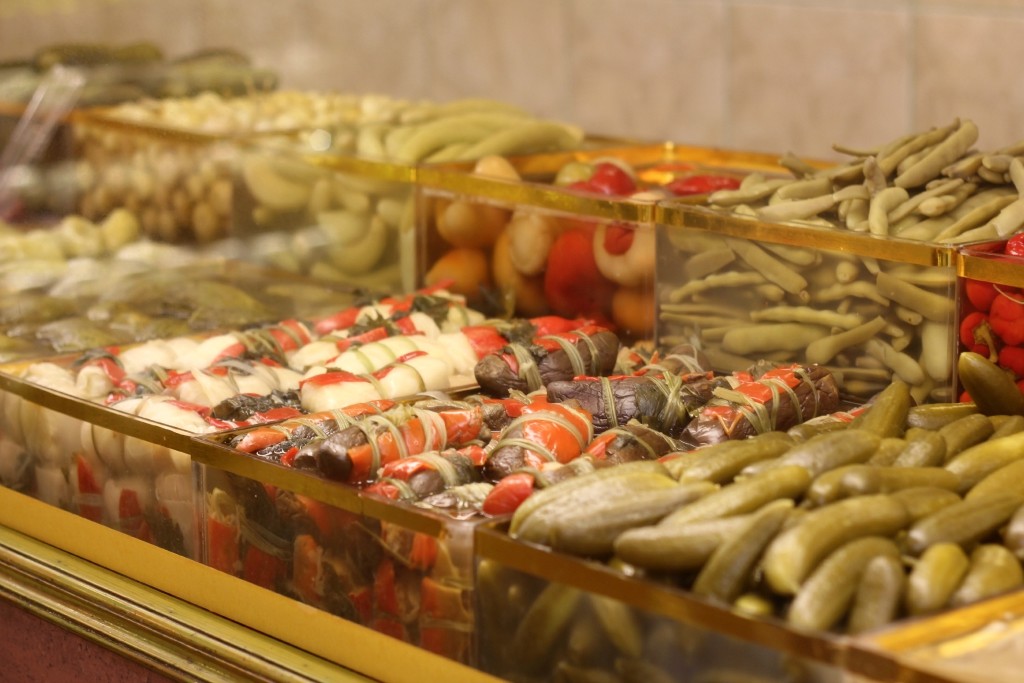 Our next stop took us to a little restaurant for traditional kebabs. After a morning FULL of food, we honestly could have shared a plate, but we did our best to try some of everything. It was all worth it!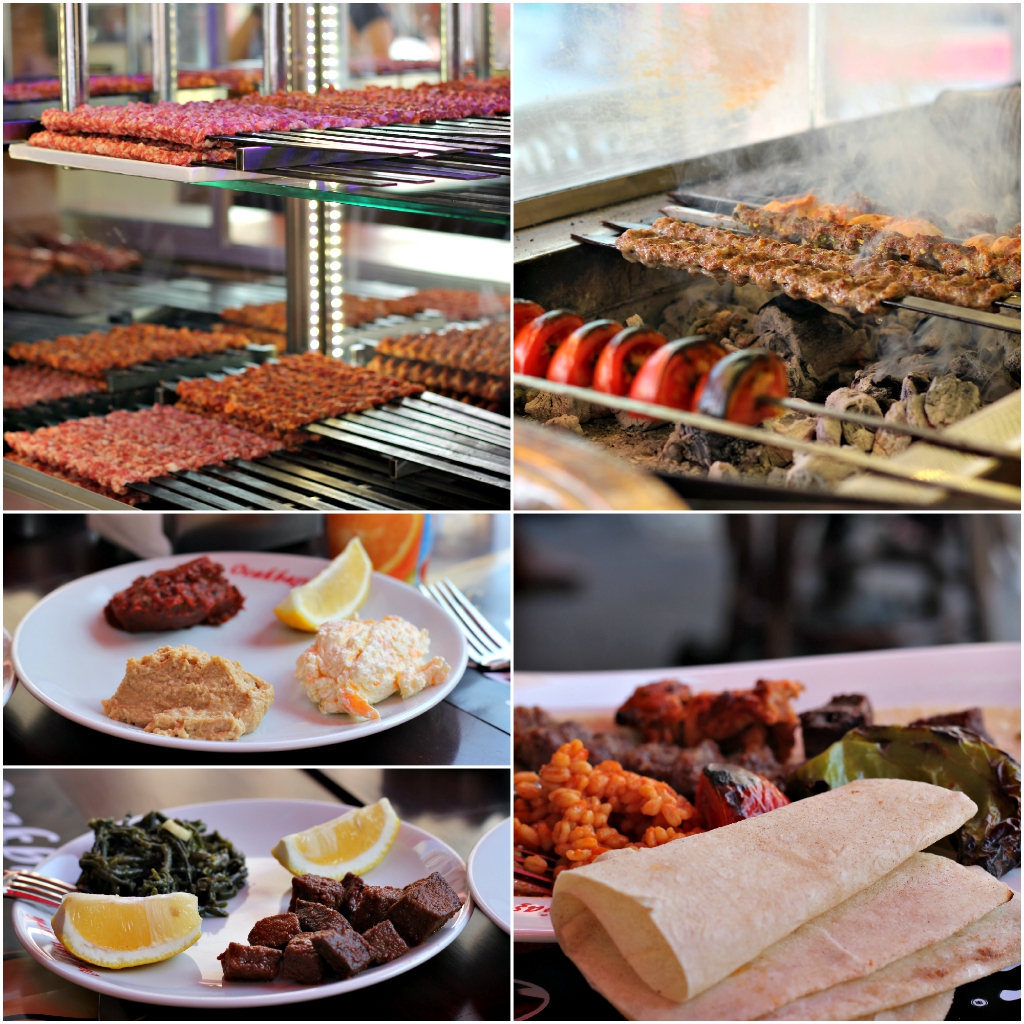 Finally, our tour culminated with a little mug of Turkish coffee, which I realized right away isn't really for me. Though it wasn't my cup of tea (ba dum chaaaa), I did love learning about the various traditions that surround the coffee.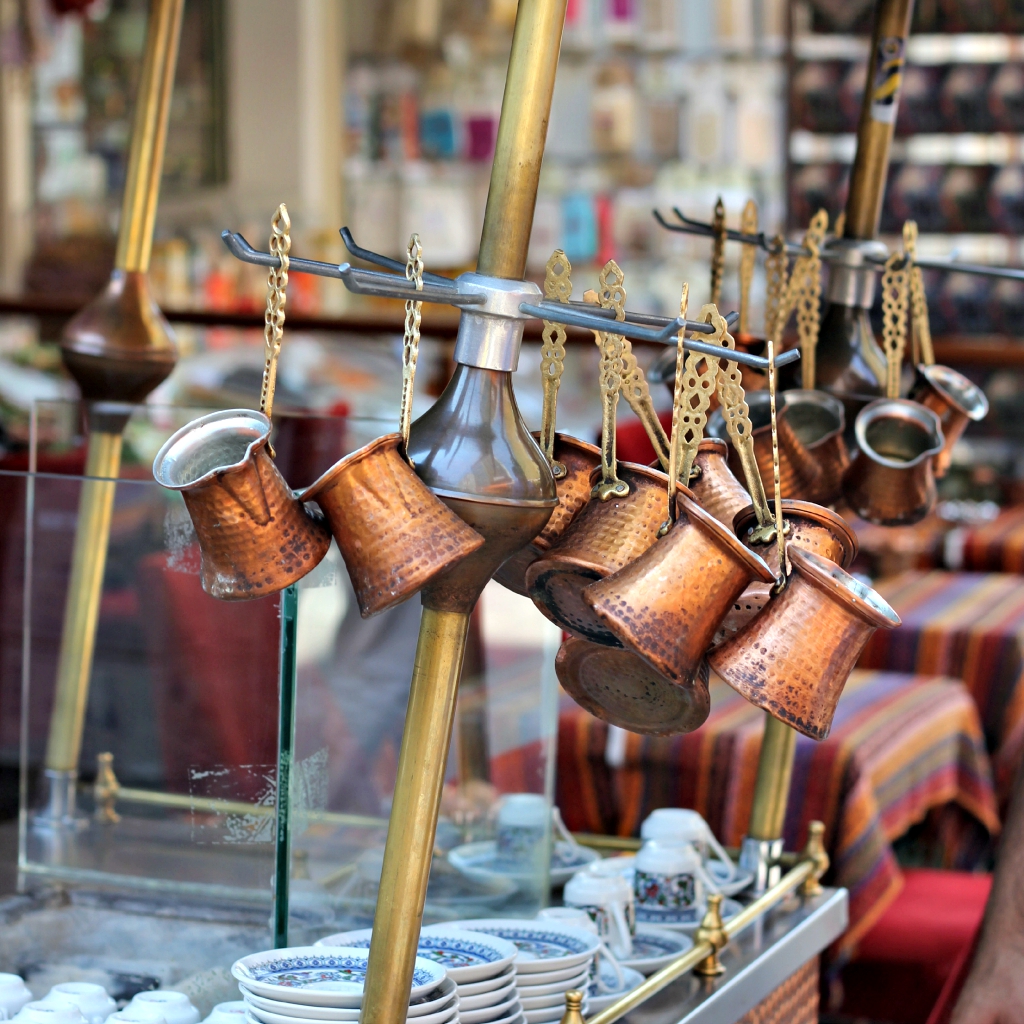 Unlike the coffee most of us are used to, Turkish coffee has a lot of grounds left in the bottom of the mug. As you drink, the grounds get stuck to the sides, and many believe that in the end, you can read your fortune in the grounds.
Additionally, one of the main roles of women throughout Turkish history is to make and serve the coffee. Also through history, these same women were often married off to men in their villages — whether they were into them or not. However, while they couldn't say no outright, they were allowed to share their opinions through their coffee. If a man asked her and her family for her hand, she would show her displeasure by serving them salty coffee. If, however, she approved of this pairing, she would make a perfectly sweet round of coffees for everyone to enjoy.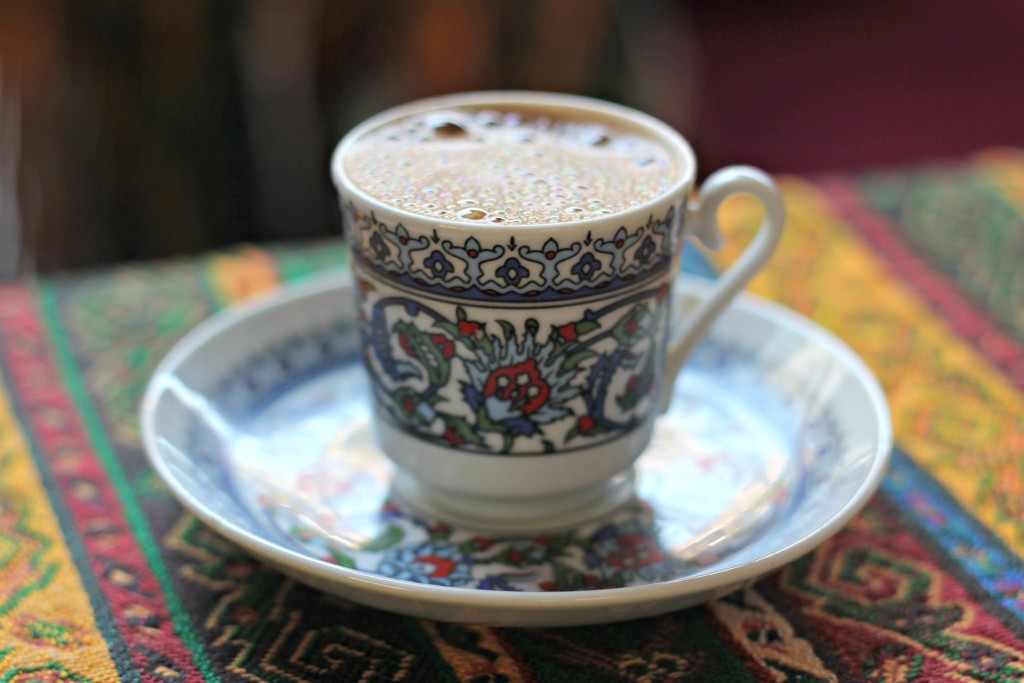 Today, it's become a bit of a joke with marriage proposals, with women serving their husbands-to-be extra sugary sweet cups of coffee, filled with marshmallows & more (or, if they're feeling cheeky, really disgusting cups… the more creative the better).
SO, the consensus? The tour itself is really well designed. It was a great excuse to explore a quieter and more low-key part of Istanbul, and the itinerary was the perfect way to get a taste of Turkey. As a result, we felt more confident both shopping and ordering food through the rest of our trip. As with most food tours, I'd recommend scheduling this for one of the first days of your trip — then you can hopefully bug your guide for lots of insider restaurant suggestions. We actually had all our meals lined up by this time, but I do find that local guides are the best resource.
I'll admit: being pregnant definitely took away from my experience, personally. I was just a little too nervous to try certain things, and I was not about to be the crazy lady that asked if everything is pasteurized/washed/heated to X degrees. I'm sure I played it way safer than was necessary most of the time, but such is life — and such is the first trimester. Luckily, I had the hubs there to try everything I didn't, and of the things I did try, I'd say the pastries were my favorite, hands down!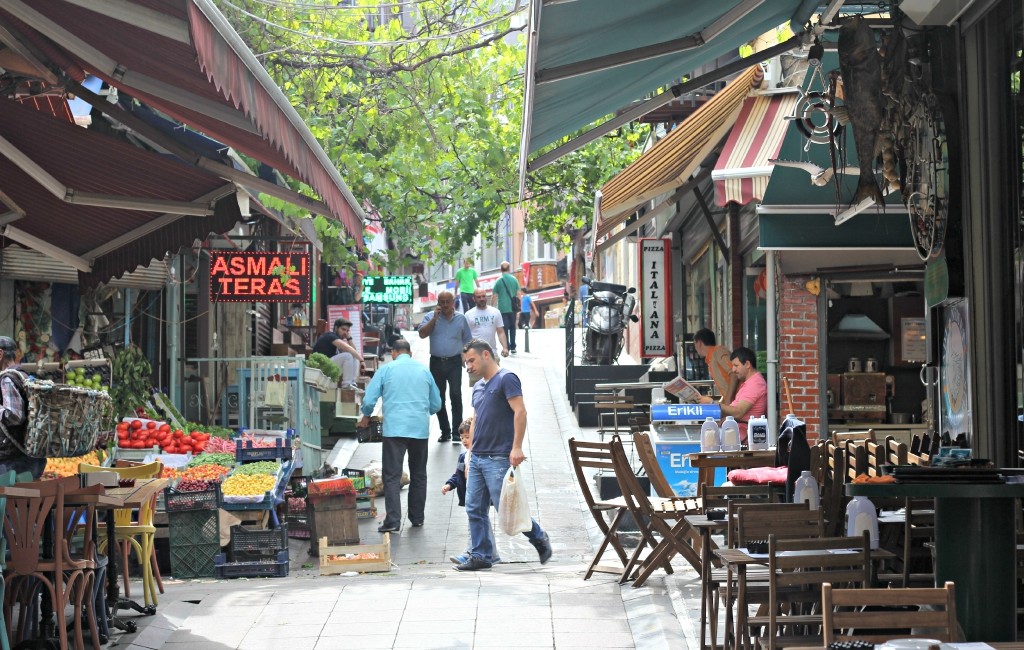 As for the fact our tour was unexpectedly private? You'll be surprised to learn… when it comes to food tours, I actually prefer having a group!
On a walking or historical tour, other people tend to drive me batty — too many questions, and there's always that one guy that won't. stop. talking. On food tours, however, because they're so interactive, it's kind of nice to have more engagement with other travelers and compare notes. There were more than a few times where I felt a bit reserved in sharing my opinion because I didn't want to offend our guide or our vendors, whereas with a group, we could all share our feedback and discuss things together. Our guide also seemed a bit more rushed because there were only two of us, and because I was limited in what I could actually eat, there were a few times where the hubs was left to try things totally on his own.
There's no real control in how many people are in your group, aside from the fact that Walks promises it will never be more than 15. Still, whether you're hoping for a crew or solo, it might be worth the ask if you're toying with a few different days. The Walks of Turkey team was so helpful and communicative leading up to our trip, so I have no doubt that if you asked in advance how many people are on your tour, they'd let you know!
And that's a wrap on Turkey time, sadly. Istanbul, you were a dream, and on our inevitable return, I think the fairy chimneys of Cappadocia and the beaches of Bodrum need to make a definite appearance.
xo!
the romantic
– Thank you to Walks of Turkey for welcoming us on your Asian Kadıköy with Markets & Tastings tour! As always, all opinions are my own.