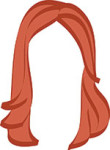 Was this weekend a mirage? Did a Lazy Travelers reunion really happen, or was it a dream to remind me how much more fun my life was when I had a third roomie? I mean, the wino had to sleep on an air mattress and the hubs had to deal with being ganged up on 120% of the time, so maybe they'll feel differently, but things I miss: November 2011.
Side bar: the wino's boyfriend needs an alias and will not appreciate if I go back to calling him LL, even if it IS in honor of the first time we met. The wino had told me he was the heir to LL Bean and I thought LL was very naturally the perfect nickname. Unfortunately it's not, because he's not the heir to LL Bean… so for today's purposes, he will be the BF? I don't know, let's see where this goes.
What my main point here is: perfect weekend, perfect reunion, and now I'm in the doldrums of the Monday return to work. So instead of actually working, I'm going to reveal a few hostess tips I picked up from the wino this weekend.
Greet your guests with their favorite things.
After a very long bus ride, the wino knew that I would require wine and cheese and a baguette immediately. I'm aware that four hours doesn't seem that long, but when you JUST make standby for the earlier bus and end up in the very last seat that happens to be right next to the bathroom… well, that makes four hours very long.
Necessary side rant: who are you people that never get back on a bus in the requested amount of time? Of course I had the seatmate who didn't return from the rest stop after the allotted ten minutes and I had to be the one to stand up and scream "WAIT! WE'RE MISSING SOMEONE!" as the bus started to leave and when everyone turned to glare at me, I had to promise them I didn't actually know the missing person, she's just my seatmate, because I don't travel with people that don't play by the rules.
In any case, this was all made exponentially better by welcome wine & cheese & late night catching up.
Make sure your guest is comfortable.
When I tell you that I slept on an air mattress, I'm underselling. Per the BF, I was sleeping on the Cadillac of air mattresses. It's true, I was. It had an inflatable headboard.
Breakfast shmeakfast. BRUNCH is the most important meal of the day.
And brunch at Founding Farmers is heaven on earth. Go there ASAP and get the Red Flannel Hash and a mimosa (or a bloody mary, like the wino). Go!
Enjoy your common interests.
Common interests the wino & I share include, well, everything, but especially day drinking. After brunch, she recommended we walk across the street to The Wine Harvest. The BF has different interests, so we compromised by sitting inside so he could get some golf-viewing in while we reminisced over their insanely cheap wine by the glass. Seriously suburbs: you're doing pricing right. NYC: you are not.
Don't jam pack every second.
I'm guilty of this when we have visitors. I feel bad if we're sitting still for too long and assume my guest is getting bored. The wino knew that going back to their apartment after our brunch/wine stop to relax a little before starting the night wouldn't deter me in the least, and she was right.
Try new things together.
One of the biggest stress factors when hosting an out-of-towner: recommending the perfect restaurant. The wino had been to Founding Farmers before, but never for brunch. She knew they had a great dinner menu, and was right in assuming brunch would be just as yum. For dinner, we decided to go into DC and she recommended we try Bobby's Burger Palace–a first time for all of us. There was no pressure on how good the food would be since they hadn't been before, and we were able to enjoy the experience. Also, in case you're wondering: it was delish. (Though Shake Shack still has my heart).
Show off your life a little.
I was there to see the wino and the BF and catch up, but I also was so excited to see their apartment and learn about their new neighborhood and hear all the details of her life that I don't get from daily bbm-ing. I mean, that's mostly because our daily bbms are conversations via emoticon, but that is beside the point. Yes, our dive bar crawl through Logan Circle was fun–as was sitting outside sharing a pitcher because DC, what was that weather and why isn't it in New York right now?–but I had just as much fun stopping at the bar below their apartment and following it up with a late-night stroll through Rockville.
Gordon Biersch, thank you for your late night garlic fries.
And seriously, how cute is Rockville?
So travelers. For all the reasons you love couch surfing and visiting old friends in new places, keep this in mind when you're the one with the bed and the local knowledge. Your guests will thank you for it.
Also: WINO. Miss you already.
xo!
the romantic