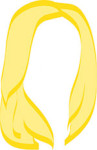 Happy Monday, travelers! We hope everyone had adventurous, fun-filled weekends, no matter where you were.
On Weekend 3 of the Month of Me, I had big hopes for a fun yet responsible weekend in DC, and I think I accomplished just that. A little outdoor sporting activity, some cultural and art education, and a couple alcoholic rewards for my efforts.
Outdoor drinks at Top Golf
Budweiser Beer Bucket. My favorite. 
George Washington Carver, the inventor of peanut butter. Whaaaa!
The dude.
How I ended up here, I'm not sure.
Video Game Art. Or something. 
American Art Museum, Luce Foundation Center
Beer break & lunch at Nando's
Aaaand more afternoon beer at Busboys & Poets
Here's to another great week of the Month of Me!
xo,
the wino