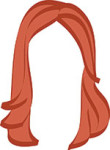 Happy Monday, travelers! We need to apologize. We were HORRIBLE bloggers this weekend. Remember when we brainstormed all the amazing things we were going to do? Yeah, we did ABOUT zero of them. Except for the beer one, of course.
Here's the thing: this was everything we needed out of our little weekend reunion, so we can't be that sorry. Yes, it would have been great to head into DC and have adventures and try a fancy new restaurant. But sometimes, you wake up and it's a little cold and drizzly, and you just need to give into the fact that your day is going to change directions. We know we preach it a lot around here, but if you're going away to relax and the real point is to spend time with your BFF, then just relax and spend time together. No need to force it, you know?
Here's what we did instead:
Manicures & Pedicures – Yeah, the manicurists tried to bully us into getting gels and pointed out that I am in DIRE need of an eyebrow waxing. But we were able to sit there and gossip and catch up while the boys were off playing golf. It was the perfect way to kick off a relaxing day.
Red wine & tapas – Post-girl time, we were feeling a little thirsty. As it was, like, 12:30, we decided to be responsible and cure our thirst AND hunger in one sitting. We cozied up with a bottle of red wine and a few tapas plates at La Tasca.
Dinner at Gordon Biersch – Travel into the city to wait in line for a table at a restaurant that doesn't take reservations OR go right downstairs, snag a table in two seconds, and spend the majority of your night relaxing and chatting? Done and done.
Of course, the weather on Sunday was about one bajillion times better than Saturday, but we didn't mind. The hubs and I enjoyed the nice weather during our mini-roadtrip home, made a pitstop in Bucks County for quality family time, and capped off our night on the Upper East Side with some Pinkberry.
How were your weekends?! Tell us everything.
xo!
the romantic