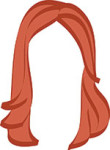 In case you missed it, I recently shared my favorite places for sleeping & sightseeing in Ireland's beloved capital. Originally, I had included where to eat & drink… but the list was just getting excessive and it felt like it deserved its own post.
So! If you're in need of where to sleep and what to see, check it out here. A quick refresher because I'm nice? Spends your nights at either The Westbury Hotel or The Croke Park Hotel (or a mix of both!), and limit your sightseeing list to as little as you can because, really, truly… it's just not what Dublin is about.
The real heart of Dublin can be found in the walls of Ireland's oldest and best pubs & restaurants.
Shall we?
Where to eat

I have broken these into two separate categories, but let's be honest: whether you're craving an afternoon pot of tea or mid-day pint, eating & drinking go hand in hand in Dublin.
Queen of Tarts, Cows Ln, Dame St // There are two Queens of Tarts, but we prefer the lady who resides on Cows Lane (the other one is far smaller, which leaves less room for all the charm). It's the perfect spot for breakfast or an early lunch, and try your hardest to leave room for dessert.
Afternoon Tea at The Westbury Hotel, Grafton Street // There really is nothing more iconic than afternoon tea, and The Westbury serves it up perfectly. Nab a seat by the window overlooking Grafton, upgrade to the champagne option, and enjoy mini sandwiches and desserts. (Which is why this is under the "eat" category… those suckers are filling!)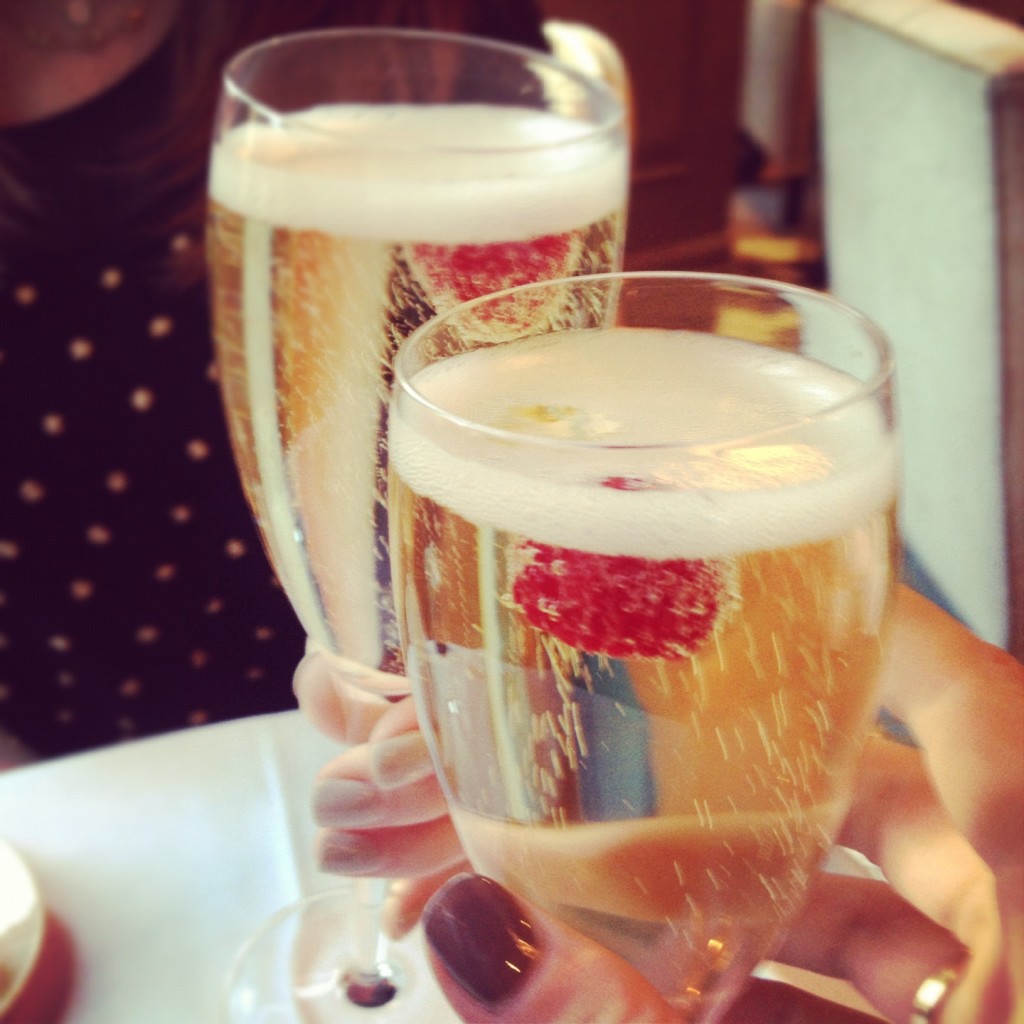 It's a relaxing afternoon that feels a little more refined that throwing back a pint and noshing on garlic fries… NOT that there's anything wrong with that, either.
Brazen Head, 20 Bridge Street Lower // Brazen Head holds the prestigious honor of being Ireland's oldest pub, so no matter what your plans are, it's a must. I've been more times than I can count, and can officially tell you that going when there's live music is important. On our most recent visit, we had an early dinner and… I don't know. It's just better when the band is playing and everyone is singing along. Try late Friday or Saturday night (after 9 PM, I believe) or Sunday afternoon. The traditional fare is delish, so planning your visit around a meal is encouraged, as well.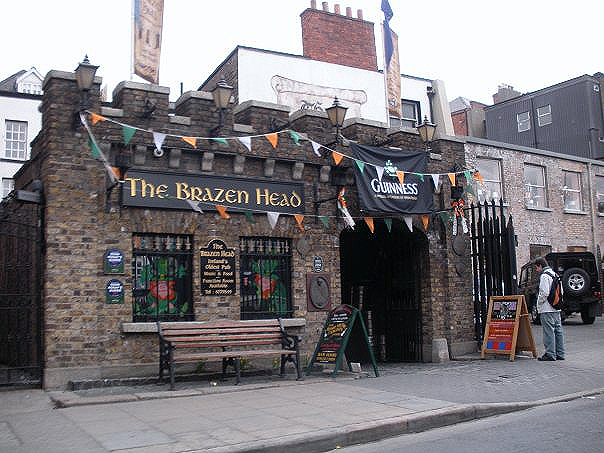 Peploe's, 16 St Stephen's Green // The wino and I first had dinner here on our Christmas trip to Dublin circa 2012, on the recommendation of the concierge at The Westbury. When the group on this trip expressed that they were maxed out on pub food by night two, this felt like a safe bet. It is delicious and a nice treat if you're looking for fancier fare, but doesn't feel particularly Irish, if you know what I mean.
Rick's Burgers, 24 Dame St // Alright, for those of you who know what this is: DON'T LAUGH. The wino introduce me to Rick's on one drunken night in Dubs and it is just everything you want drunk food to be and more.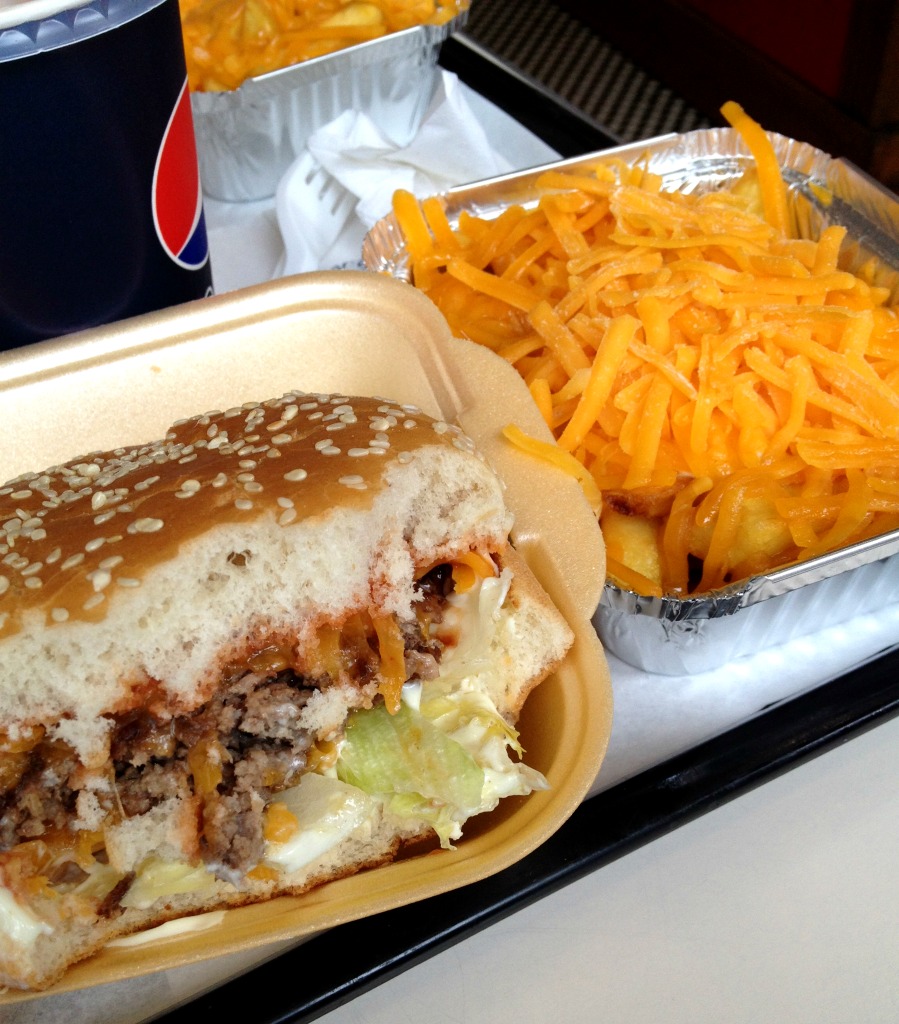 I love it, unapologetically. Get the garlic fries and don't go with anyone you're trying to impress. They will be horrified by you, because these are not easy burgers to eat. I also think it says a lot about both myself and Dublin that I've managed to fit afternoon tea at a luxury hotel and drunk eating at a fast food joint into one "must-see" list.
Where to Imbibe
Quays Irish Restaurant, 12 Temple Bar // Pub hopping around Temple Bar is obligatory, though try to avoid it on a Saturday if you can (the crowds were insane by 5 pm and our group maxed out on it pretty quickly). Quays, however, is perfect for some mid-day traditional Irish music. We popped into the actual Temple Bar for a pint before Quays, but as soon as the band started to play Lumineers, we squared up at the bar and peaced out.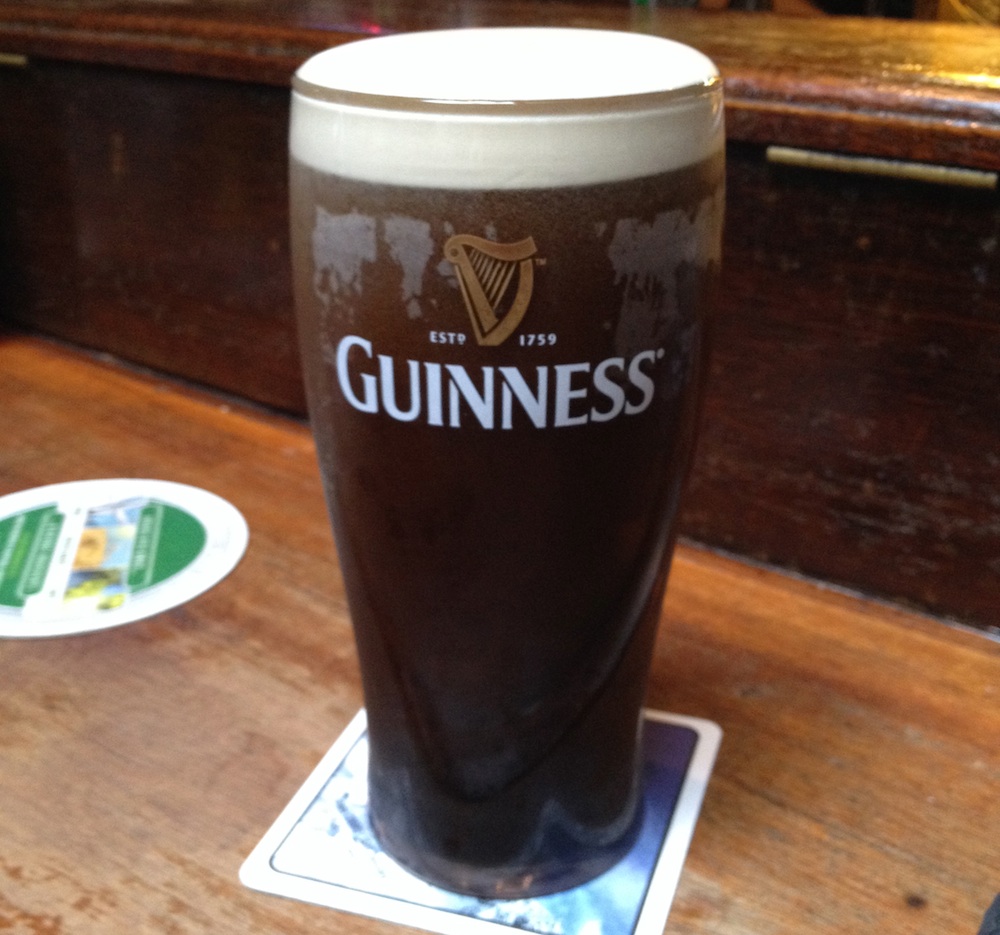 Kehoe's, 9 Anne St S // Kehoe's has the benefit of being super central, but still feeling authentic. We grabbed pre-dinner pints here on Saturday, and the sidewalk was jammed with locals starting their nights. Most pubs in Ireland are either multi-room or mutli-level and Kehoe's is no exception, but I especially like that each floor has a decidedly different vibe than the one before it. Ladies, please explore the VIP experience of the women's bathroom on the top floor. You have to go for yourself to find out what I'm talking about, but just know that there's a chaise lounge involved.
Stag's Head, 1 Dame Ct // Similar vibe to Kehoe's, but without the VIP bathroom. It is on a really adorable little street, though, so bonus points for that.
Bank Bar, 20 College Green // The wino took me here on our absurd Dublin St. Paddy's and we all but tortured the poor bartender who was NOT charmed by us in the least. It's a former… are you ready, can you guess?… BANK, and the interior is gorgeous, so it was the perfect place to wrap up our recent Irish stint with an afternoon pint for me and a Jameson & Ginger for the mister.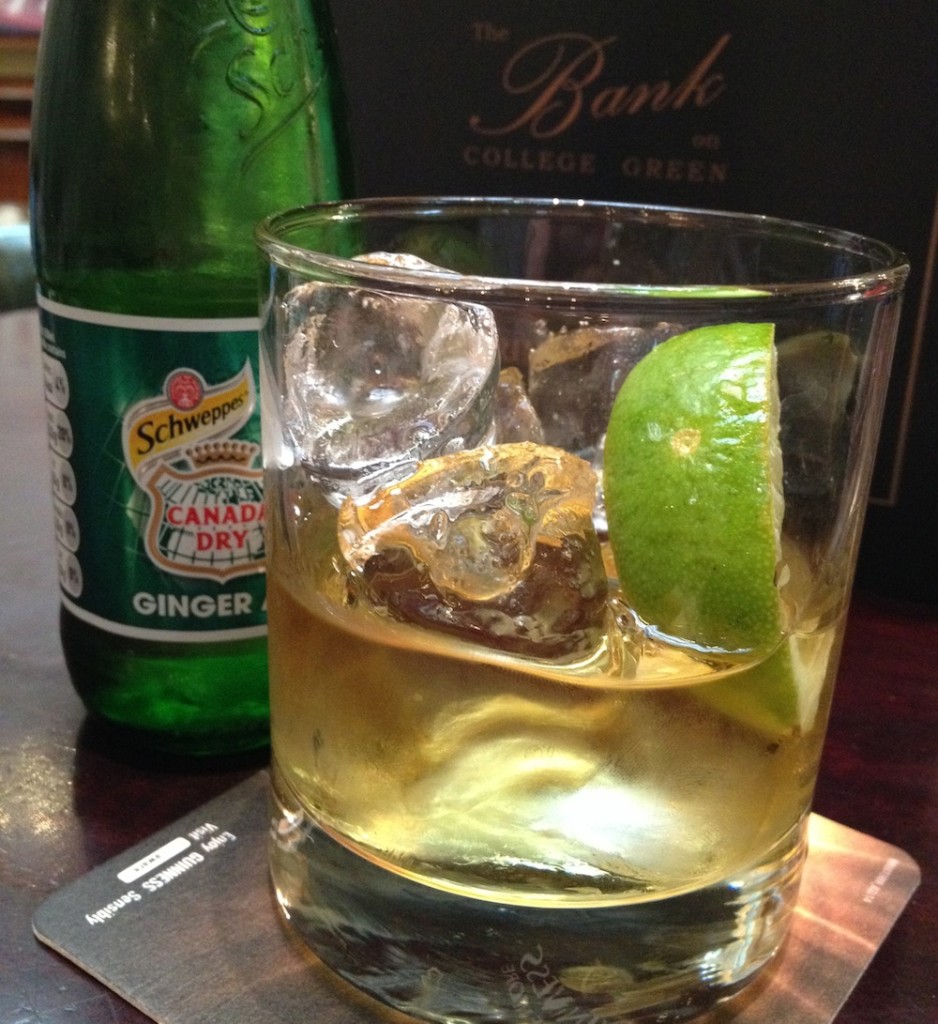 McDaid's, 3 Harry St // If you're staying at The Westbury, this is the perfect first and last stop on your pub crawl. It's literally steps from the front door (we could see it from our hotel room) and has a pretty local feel. We nestled up in the front window one night, and it is prime for people watching.
Cafe en Seine, 40 Dawson St // Yep, I flew from France to Ireland only to go back in time to 1900s Paris. This place is very UN-Irish and totally out of place amongst the pubs — and, on Saturday night, clubgoers were pouring from the doors. However, our group was looking for cocktails and wine after dinner on Sunday night, so I took them here. I do enjoy the building's story, though. It housed mostly offices in the 19th & 20th centuries, and then fell into disrepair in the 1980s. A local man stumbled upon it in the 90s, and when a ceiling tile came loose and revealed the amazing vaulted ceilings hidden above, Cafe en Seine was born.
And that's that, travelers! Next up on the Ireland itinerary, we drive on to the Rock of Cashel before settling down in Cork for a night.
xo!
the romantic