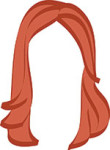 As K informed us this morning, we are officially three short weeks from our romantic Mexican getaway for four, and I am not exaggerating when I say that I am bursting at the seams.
Bursting, I say!
First of all, we very clearly booked ourselves into a couples-only resort for a long weekend, so we're assuming we'll make or break at LEAST one couple's honeymoon.
Second of all, I am craving summer, my friends. It is bad. I splurged on three pairs of new sandals last week, I painted my toes neon pink this weekend, and on Monday, the hubs and I went to Cascabel Tacqueria and enjoyed three different types of tacos and sangria. It was a date night for the ages, really.
All while dreaming of this (plus two more chairs, duh):
Excellence Playa Mujeres Beach
The one thing I'm not thrilled about? We're flying Spirit Airlines and apparently, they have some attitude problems: Spirit Air to charge up to $100 for carry-on bags.
This increase doesn't start until November, but in the mean time, there are still all sorts of stupid baggage fees involved. And you know what I say? It's NONSENSE. We've never actually flown Spirit before, but I'm already holding a grudge. If we want to check a bag, we'd have to pay a fee for that, too. Basically, Spirit is asking me to pay to not be naked for four days and I won't stand for it.
I mean, I will, because I have to. But I have a feeling this will be our first and last time on Spirit Air. Unless anyone has a few shining bright spots to discuss with me? Or am I being unreasonable and this fee absurdity is actually ok? Tell me. (Except be warned that I don't really like when people tell me I'm being unreasonable. Ask the hubs).
xo!
the romantic