– This post is in partnership with Amberlair, the world's first crowdsourced boutique hotel.–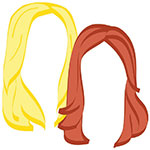 We have some exciting news here at LTHQ. If you've been with us for awhile, then the name Amberlair might just ring a bell.
If you're new, or you don't remember every word we've ever written on this blog and our social media platforms (rude), then you're in luck! Here's a little refresher:
Two years ago, we learned about Amberlair — a project spearheaded by German supercouple, Marcus and Kristin. Together, and with your help, they're creating the world's first crowdfunded and crowdsourced boutique hotel. If you want to get right to the good stuff, then hop over to the Amberlair Indiegogo campaign. Read all about Amberlair in the founders' own words. Most importantly, find out how to take part!
Or, if you want our take on things (and who doesn't, on all matters, all the time??) then stick with us. We'll include the link again later as a reminder to go take a peek.
And just so you feel reassured that these are LT-approved travelers: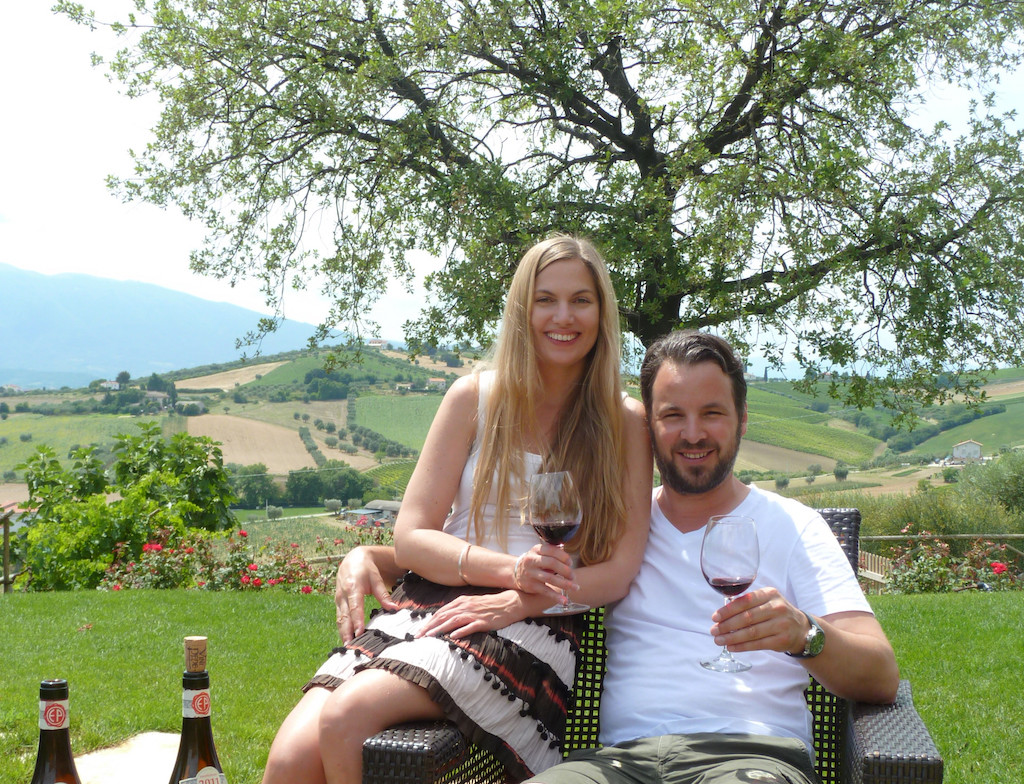 Red wine: CHECK. Beautiful location: CHECK.
All we need to trust people with our lives, basically.
We first introduced the concept here, and were featured in a little Q&A over on their site here. Back then, they were trying to figure out where, exactly, the ultimate boutique hotel could go. And now! Two years later, we have both the answer and an update about their next steps.
Are you as excited as we are?? Probably not, because, well, we're pretty excited. But envision a stunning hotel in one of our most favorite countries, customized to anticipate your every need. Picture a hotel created with the help of a global travel community!
Excitement is growing, right?
So, let's get to the nitty gritty. We've covered the who and the what. Now, for the where.
(drumroll, please)
In 2020, Amberlair will open the world's first ever crowdfunded boutique hotel in:
Puglia, Italy

As you may recall, Ashley visited Puglia back in 2014, fell in love, and has been itching for a return ever since. Now, she just might have her chance. And we want you all to come with, too! In case you need some coaxing, check out the historic villa that will be the official location for the Amberlair concept to finally take shape.

Currently, the space allows for 60 rooms. As of now, there will be 30 in the villa itself and 10 in a farmhouse on the property. The other 10 will be cave or spa rooms, and lastly, there will be 10 luxury tents.

Puglia is exciting for a ton of reasons. But the one Kristin and Marcus drew our attention to? Puglia was a Top 10 Destinations for Wine Tourism in 2013 by Wine Enthusiast USA. Emerging wine destinations are our jaaaaam, guys. See: the great Douro adventure of 2016.
Over the past two years, Kristin and Marcus have been growing a dedicated group of #boholovers, particularly active on Twitter. Now they — and we! — want to add you to the community, and let you in on the ground floor. Join us as some of their first future guests. Guests who, for the first time, REALLY have a say!
Think about it. What does your ultimate hotel room look like? Dream room service menu? Ideal spa treatments? Ultimate hotel bathroom? Dream big. After all, this is the property they, er… we're all working with:

So, for the next 30 days, you can get involved. Click this link to the Amberlair Indiegogo campaign, and see how, in less than 5 minutes, you can get in on the action. Best of all, for as little as €15, you can reap some advanced rewards… all the way up to €4,900, so that's a pretty wide window for you to be a part of this party.
So, don't delay, nos amies! Go take a look at the campaign, and tell us: what are YOU dying to have in your ultimate hotel?
xo!
ashley & carolyn, proud #boholovers
– Thank you to Amberlair for partnering with us on this post. All opinions are, as always, our own. All images provided by Amberlair.
Save
Save
Save
Save