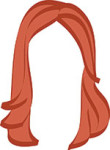 Dear New York Giants,
I'll be the first to admit: we've had a contentious relationship. You're the best friend that demands my husband's full attention. Worse: you're the other woman. We've ended weekend trips early to get back home so he could spend time with you, and you've come in between us during important events. Seriously, a Sunday night football game on the same night as the Golden Globes should be illegal.
However, this year, you've really made up for it all. You've given me Paris.
I don't deny your impact, or even your allure. I've never really been a sports fan, but I love any excuse to drink beer and eat fatty food. I don't love that when you lose, the likelihood that hubs will punch a hole in the wall goes from 0% to 15% (trust me, that's high for him. He doesn't have much in the way of rage). I DO love that when you win things like the Championship and the Super Bowl, hubs is happier than I've ever seen him. I don't love that that may or may not include our wedding day.
But now, this year, I am willing to forgive it all. Why? Because hubs unknowingly booked our anniversary trip to Paris over Super Bowl weekend… so that we would be flying back smack dab in the middle of the game. Though this would normally be a small disappointment, this year: it's a catastrophe. For him. For me it means we move our flight back a day and spend one more day a Paris.
Merci beaucoup and bon chance, Giants. See you in Paris.
Perhaps la Tour Eiffel will be this festive again?
xoxo,
the romantic