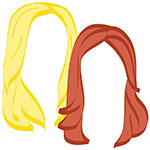 This is the understatement of the millennium, but we adore the holidays. It is Christmas time! Christmas cheer is everywhere! Trees are decorated, presents are wrapped, mulling spices are procured. GIVEAWAY WINNERS ARE PICKED!
Naturally, while we adore torturing our significant others with mile-long lists of things we deserve for being on the nice list, we really, truly do love giving gifts even more than getting them. We're basically elves.
SO, yes! Our gift guide giveaway came to a close last night! And this morning, we tallied up our entries (52 in total!) and met on gchat for some random number generating — the virtual equivalent of pulling names out of a hat.
Are you ready?!
WITHOUT FURTHER ADO, OUR WINNERS ARE…
Pinrose // Lauren, Shaunie and Natalie
The Gift of SmugMug // Becky
Boden $100 Gift Card // Jenn
Artéis & Co. Brut Rosé 2007 // Kelsey
AND the grand prize winner…
A Night at the Inn at Hastings Park // Kiera
All winners were randomly selected and randomly assigned their prizes, and each one has been contacted via email (so check your emails!!). In the event someone is unable to collect their prize, we'll go back to the drawing board and get in touch.
Congrats again to our winners, and a huge thank you to everyone who entered!
Merry, merry to all!
xo,
the romantic & the wino