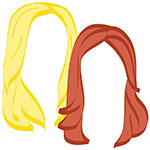 Good morning, travelers!
We're going through some maintenance on the site this weekend (moving from WordPress.com to .org if you wanna get specific) , so two things:
Be patient if things look wacky.
If you are follow us in WordPress, your subscription will not transfer. E-mail followers, you're safe, but WordPress friends, you're not! Once the migration is finished, we'll let you know and please oh please, re-subscribe!
Thanks friends, and if anyone has any questions about this process, we would be happy to help. Our blog angels are in the form of Lola and Niall, and we like to pay things forward.
xo!
the romantic & the wino