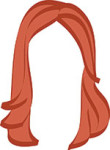 I hate to drive. Well, that's a lie. I don't HATE to drive, but I don't love it the way some people do, and I certainly would never consider doing it while on a nice, relaxing vacation. I even feel stifled in the passenger seat of a car, and usually fall asleep within about five minutes anyway. I've never been the girl who "just needs to go for a drive" and when we're visiting family in PA, I'm all about letting hubs drive around–who, generally, lies a little further on the "yes" side of the "do you like driving?" line.
Because of this, we never really considered renting a car while on vacation–especially in Europe. Why deal with the stress of driving when you can sit back and relax and take a train? Plus, bonus points for taking a train across Europe sounding WAY more romantic. This is why it was completely by accident that we discovered the benefits of having a rental car at least one day of exploring a new place.
When we went to Santorini, the concierge at our hotel assured us that the only way to really see the island was to rent a car, drive around, and get lost. We were a little weary–mostly because all of the signage was in Greek–but we decided to give it a shot and hope for the best.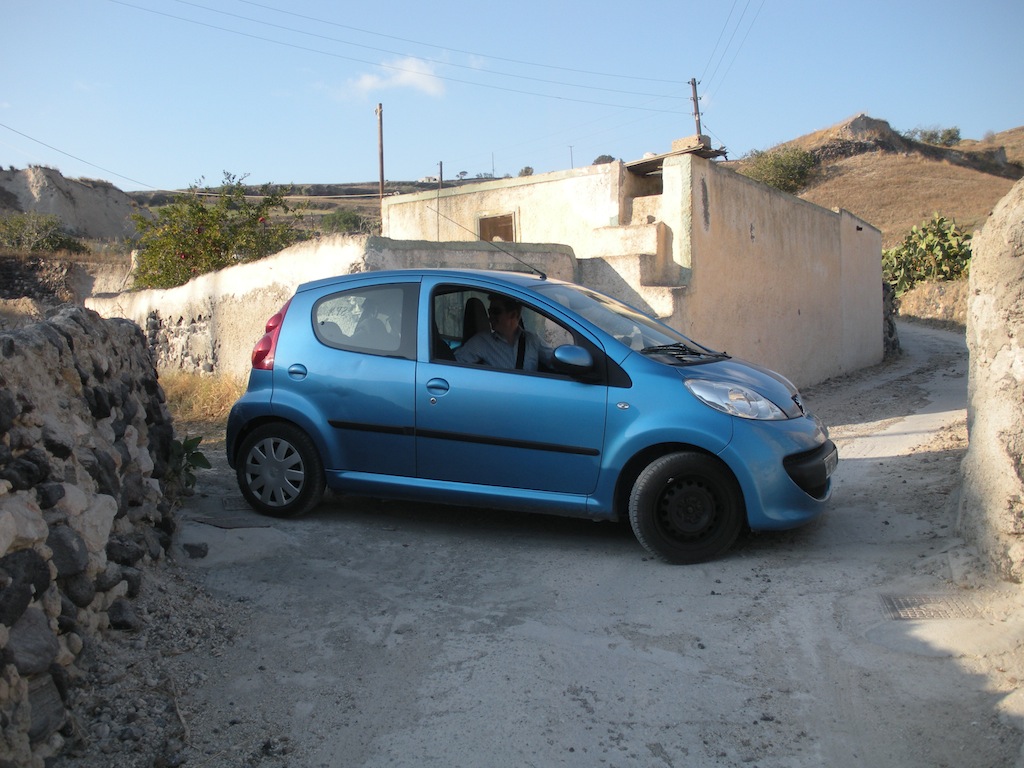 Ignore the fact that it was a ridiculous looking car and came up to my waist. Second to the day that hubs proposed, this ended up being my favorite day of the trip. We drove from town to town, parking along tiny little streets and exploring every village–from Thira to Oia and everything in between. We took a wrong turn up a mountain and even though I'm pretty sure we were near death on a road no wider than our car and lacking any guardrails, I had never seen a view of the ocean so expansive. We drove past wild horses and donkeys with saddlebags carrying men yelling "OPA!" and little old women with baskets of fresh vegetables. We turned down what we thought was a tiny road and ended up in the driveway of a farm, and had to wait for a chicken to literally cross the road before we could turn around. And at the end of the day when we looked at our map, we drove clear across the island to get to Oia in time to see the sunset.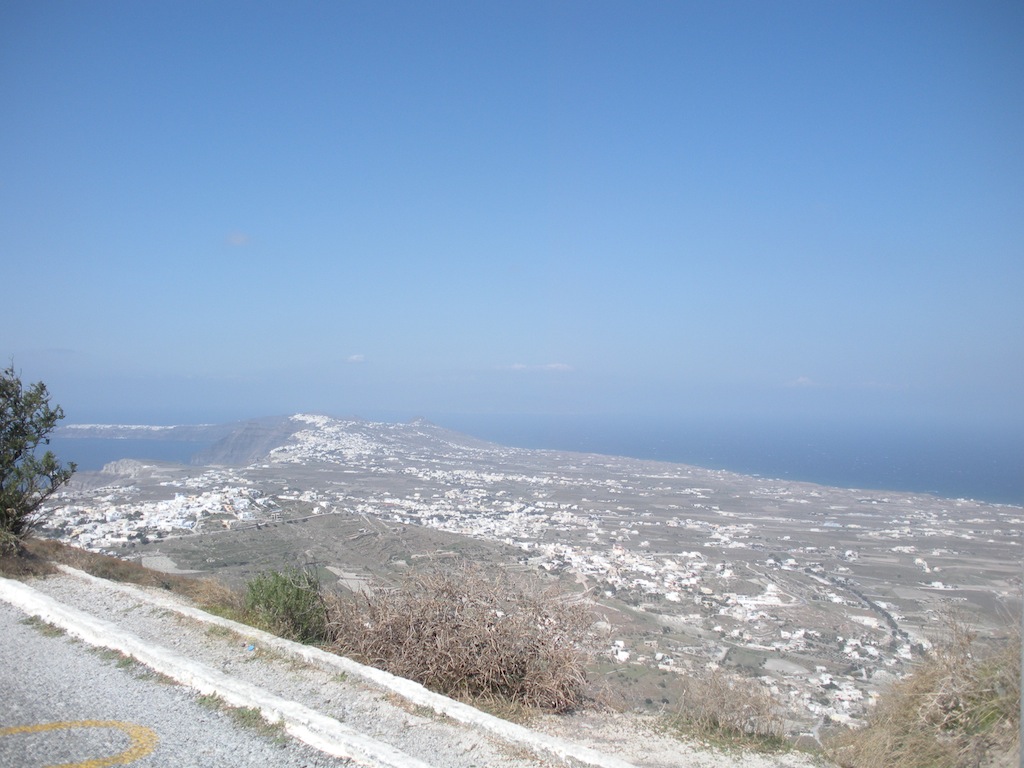 Ever since that trip, we've made it a priority to rent a car for a day wherever possible. On our honeymoon, we drove a convertible from Florence to our cooking class in Tuscany, once again exploring all the little towns and stopping wherever we pleased. In Vieques, we rented a jeep and went off-roading in search of the perfect beach (don't worry, we found it). In Hilton Head, we were upgraded to hubs's 5th grade dream car: a cobalt blue mustang.  And of course, the Wino infamously drove us across Ireland from Dublin to Dingle, and then around the Dingle Peninsula Loop. Outside the confines of a bus tour, we were able to stop at a pottery shop along the way, drive down to the beach for a better view of the Sleeping GIant, and stop at least 100 times to debate whether or not we should actually pet a sheep. On the way back to Dublin, we made the impromptu decision to stop in Killarney for lunch, shopping, and a tour of the grounds surrounding the Muckross House.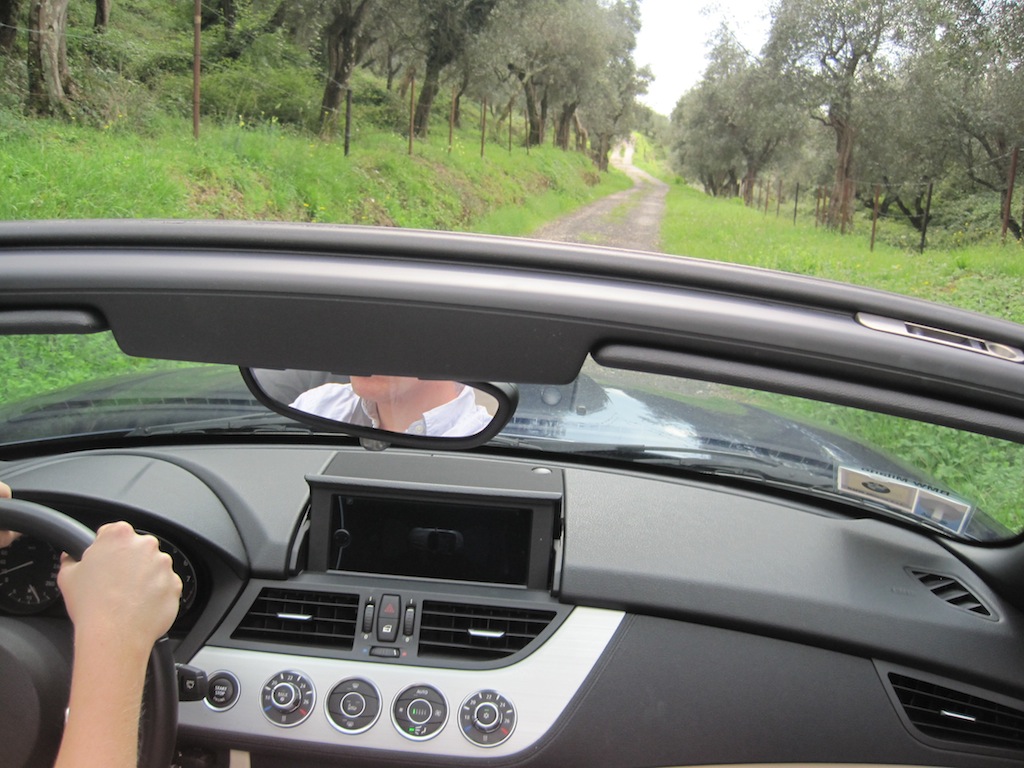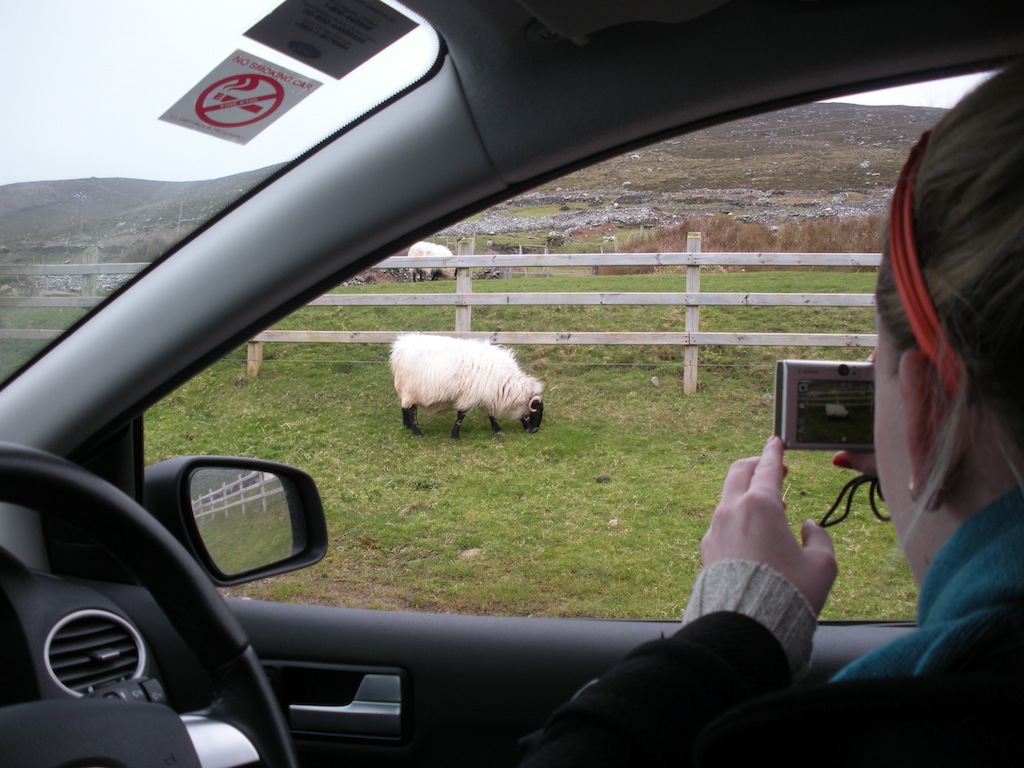 Though renting a car doesn't make sense for every trip, it has opened my eyes to a new way of sightseeing and getting to places off the beaten track. It's significantly cheaper than you'd think to rent a car for the day in Europe, and in most places, can be booked the day-of without too much forethought and planning.
And while I may not miss driving on a daily basis, I definitely miss driving through the hills of Tuscany with no destination, only stopping for the perfect photo opp.
xo,
the romantic
– all photos are my own