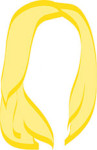 Things I'm loving right now: I get to see the romantic in five days.
Things I'm hating right now: It's Monday. It's raining.
Because I like to give myself an excuse to be lazy on rainy Mondays (and maaaybe because I'm still suffering from a colossal two-day hangover), I thought I'd just throw up a few photos of my day at the ballpark.
To be honest, I don't really like baseball, but I do like cute boys (here's looking at you, Jayson Werth) and I certainly like hotdogs, so when I unexpectedly got the day off from babysitting on Saturday, we decided to round up a bunch of people and buy cheap tickets to see the Nationals play in their new stadium. Long story short, the Nats won, there was lots of beer involved, and yesterday I woke up wanting to crawl in a hole and not resurface until Friday.
First, I stocked up on all the proper accoutrements.
Then I toasted our impending day of fun with a little at-home pre-grame. 
We made it to the stadium (and those clouds went away!)
I promptly engaged in this. And continued for many, many innings. 
I sort of watched this.
And, because it's Monday and I always try to make you laugh on Mondays, I give to you the reason for a very, very awkward sunburn that I'm now suffering from. You're welcome.
To all of those out there who are also suffering from a case of the Mondays: I feel you. The bright side is, the weekend is only five days away!
xo,
the wino