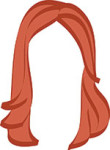 I'd like to take a moment and pat myself on the back: I've come a long way from my Smirnoff Ice-drinking ways of freshman year of college (oooh doesn't that just make you want to gag?). Though this may be hard to believe, when we planned our October getaway, hubs and I didn't set out to have such a beer-centric European itinerary. It just happened, we swear it.
When we arrived in Amsterdam, we had no choice but to visit the World of Heineken:
From there, things spiraled quickly out of control. Seriously, check out what happened in Bruges: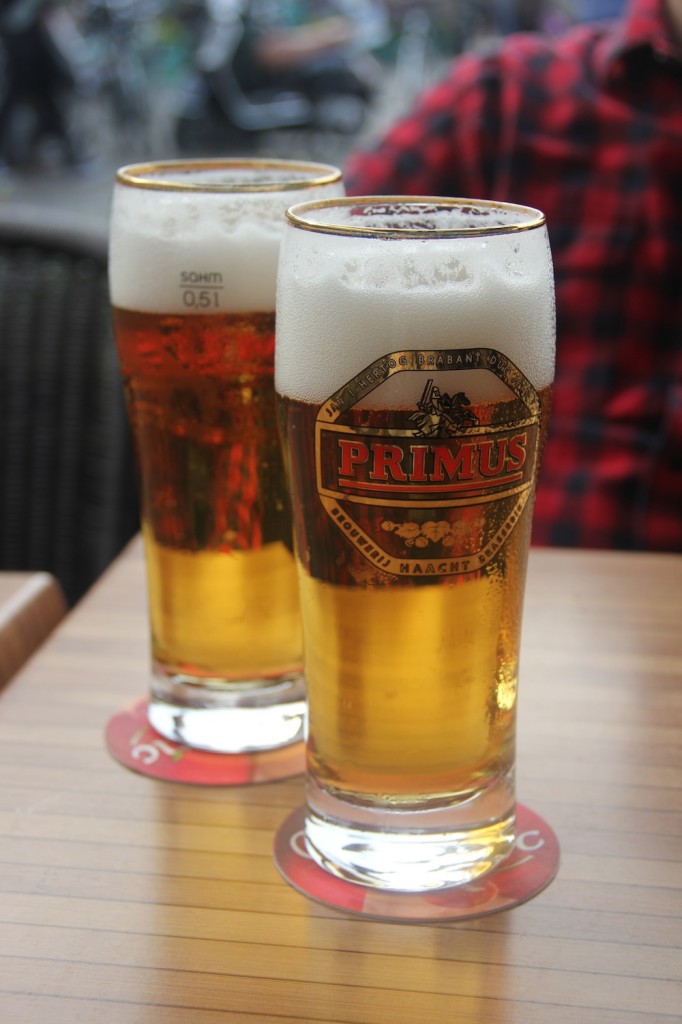 After our first pint on the square, we had to try the locally-brewed Zot (and eventually visit the brewery!)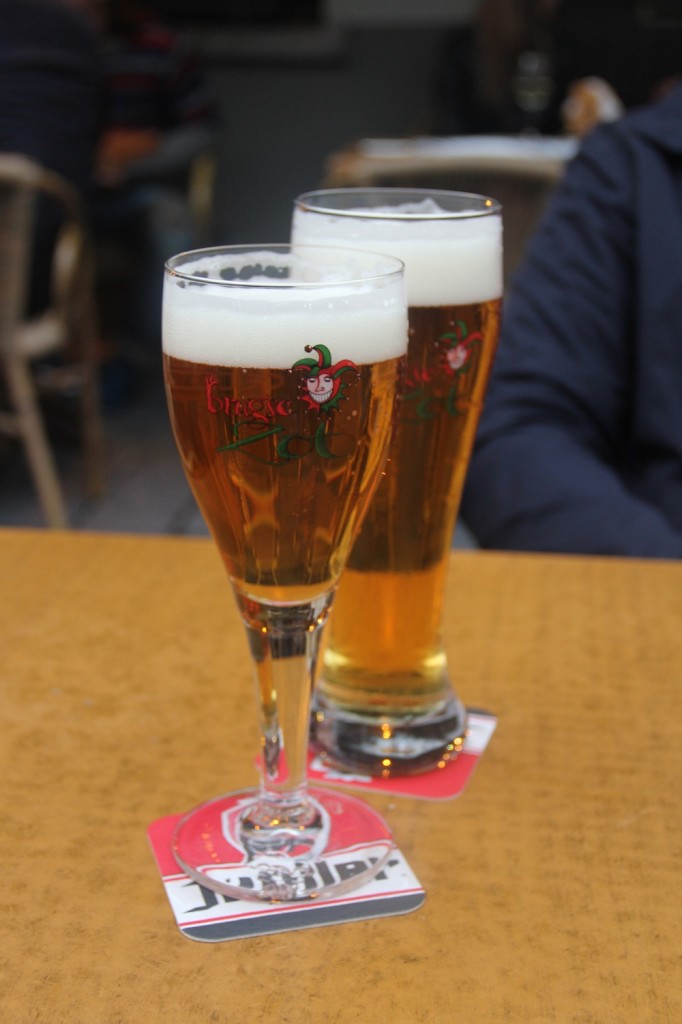 And what is a trip to Belgium if you don't have at least one Chimay?
Lest you think I'm exaggerating, we stumbled upon a wall showcasing every Belgian beer to ever exist. Seriously, this is what we were working with for 4 days: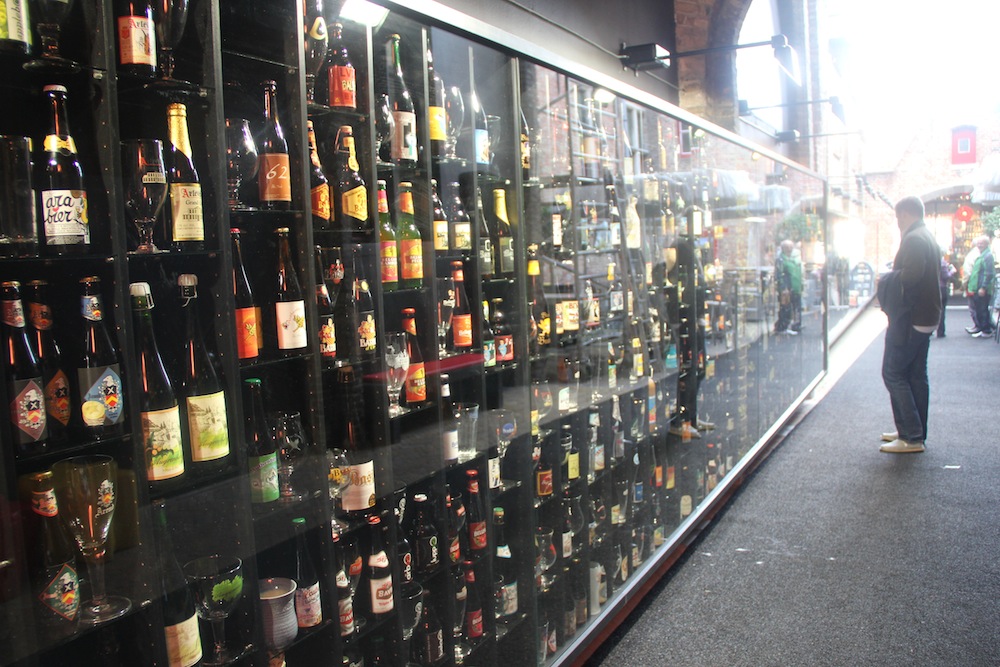 All this taste-testing led to the discovery of one of the hubs's new favorites: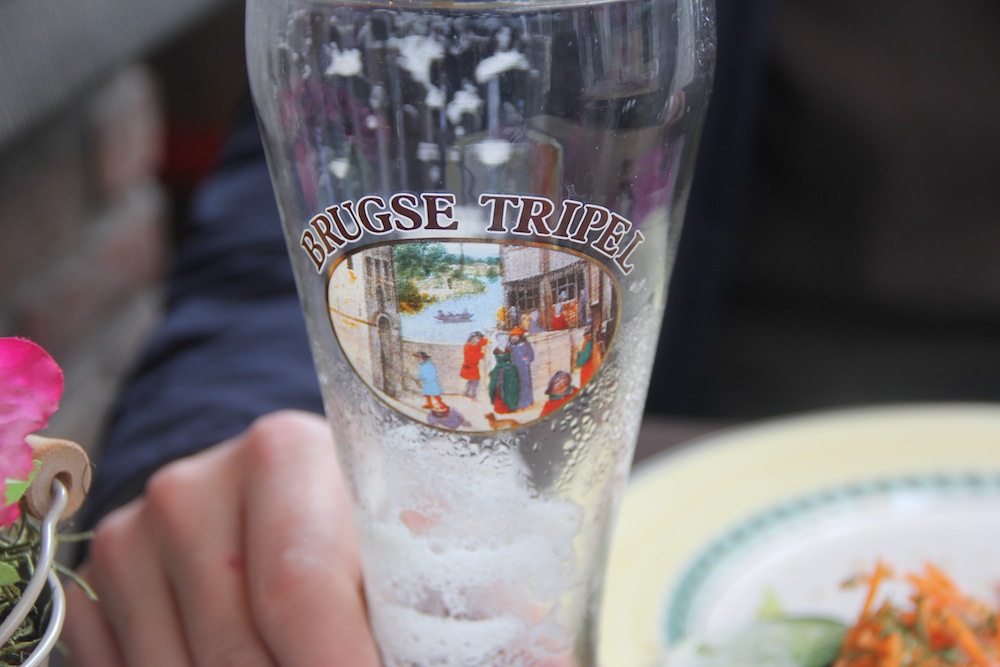 Then, as we made our way to Brussels, we were once again forced–FORCED!–to stop at a bar on Grand Place and people watch. IT'S WHAT YOU DO.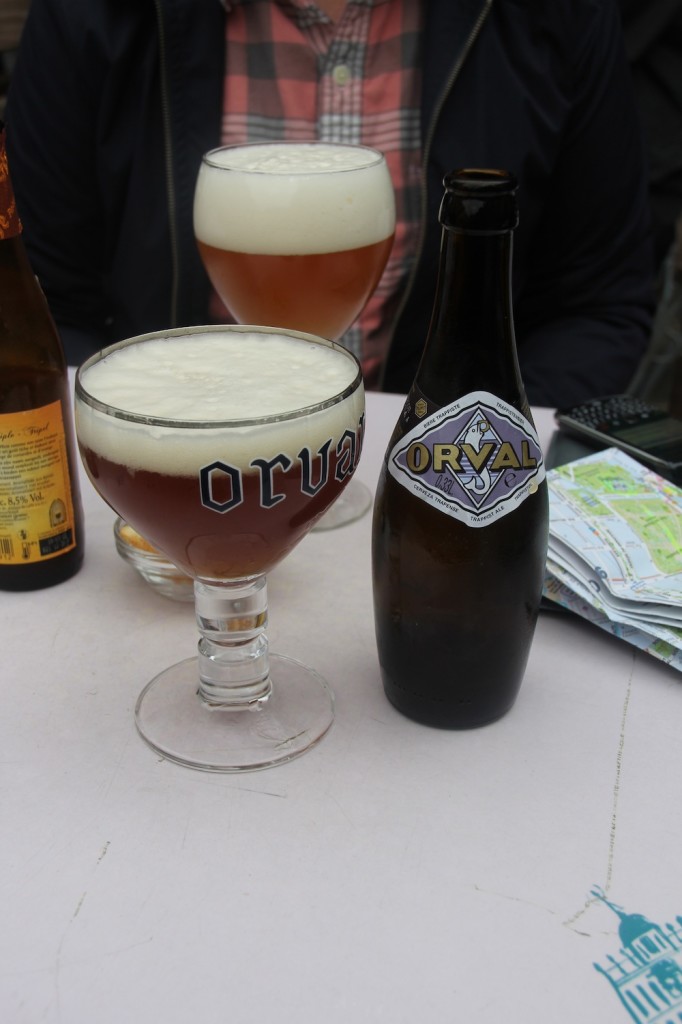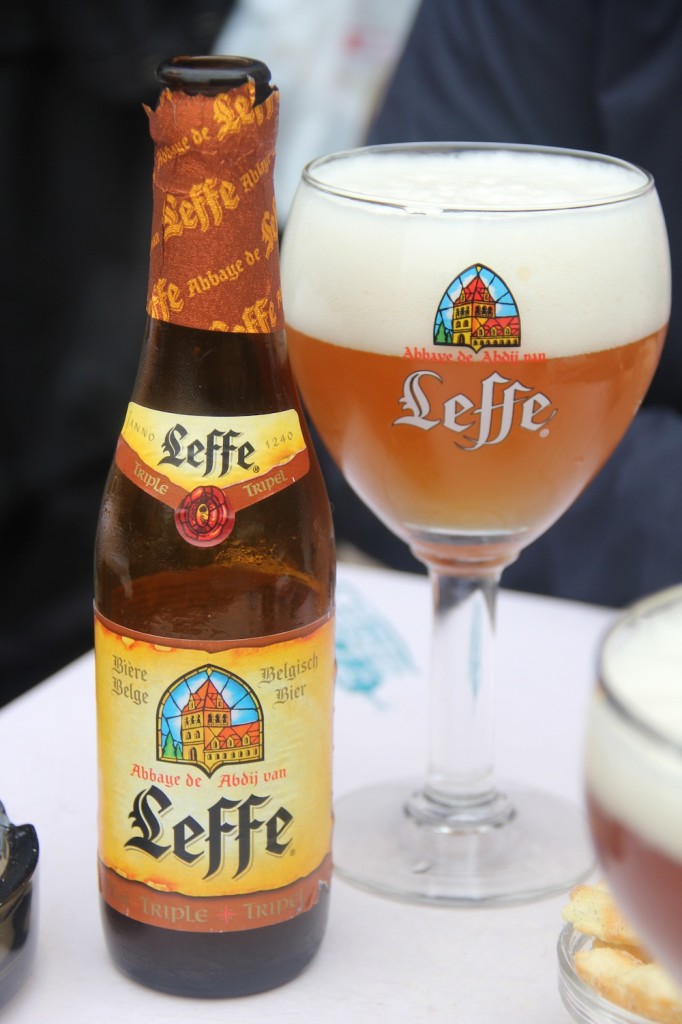 Know what else you do in Brussels? Go to Delirium Cafe.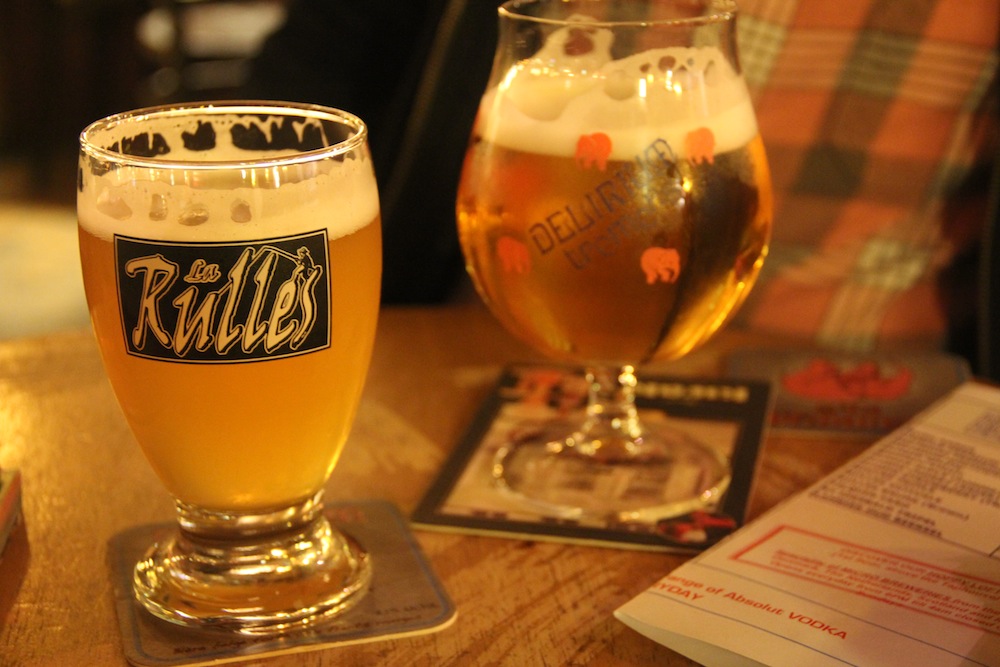 And know what you do at Delirium Cafe? Try an inappropriate amount of beer from their phonebook size menu.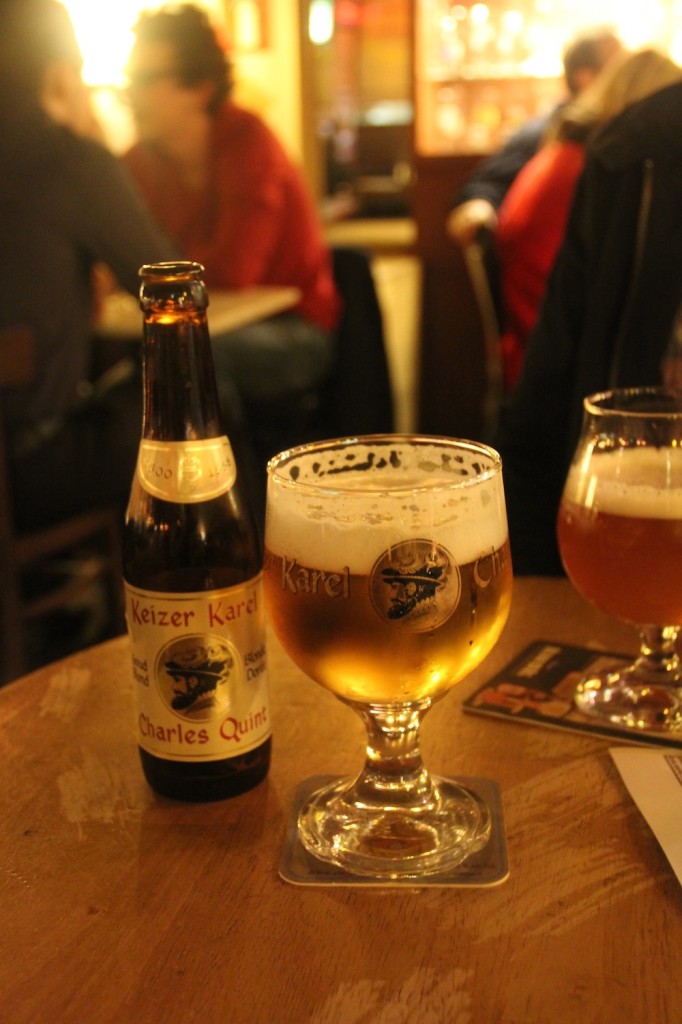 ESPECIALLY one called cookie beer that tastes exactly like a speculoos cookie. More strange than yum, I should add. Imagine literally drinking a sugar cookie.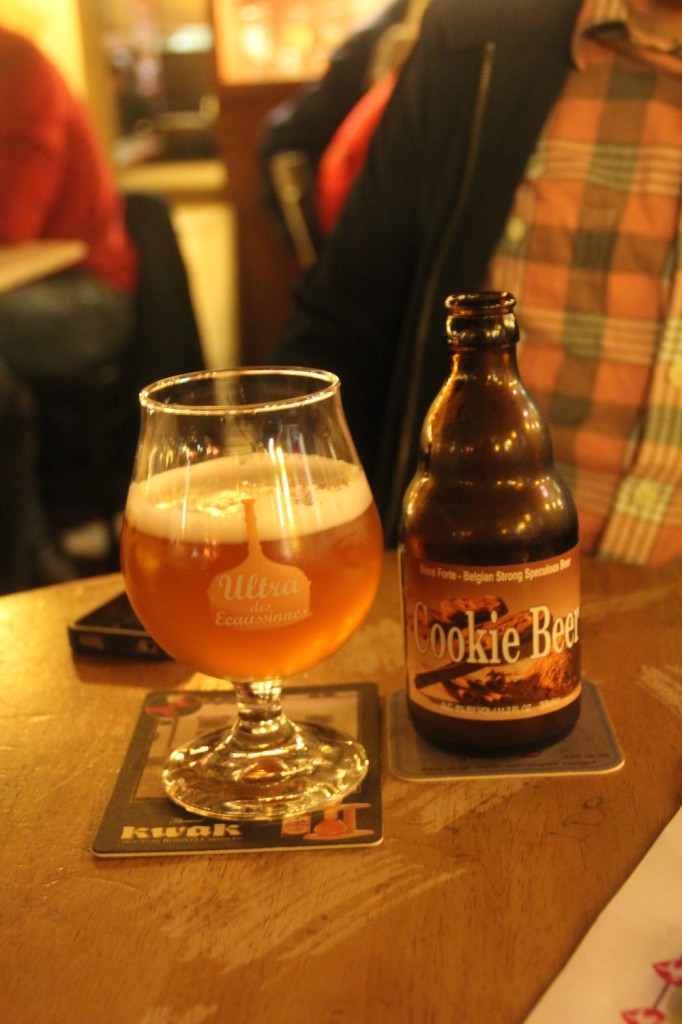 Lucky for everyone, we did not opt for the fishbowl beer concoctions they were offering up, because we watched the table next to ours as they made the attempt. I assume this is what the glass looked like to them as well: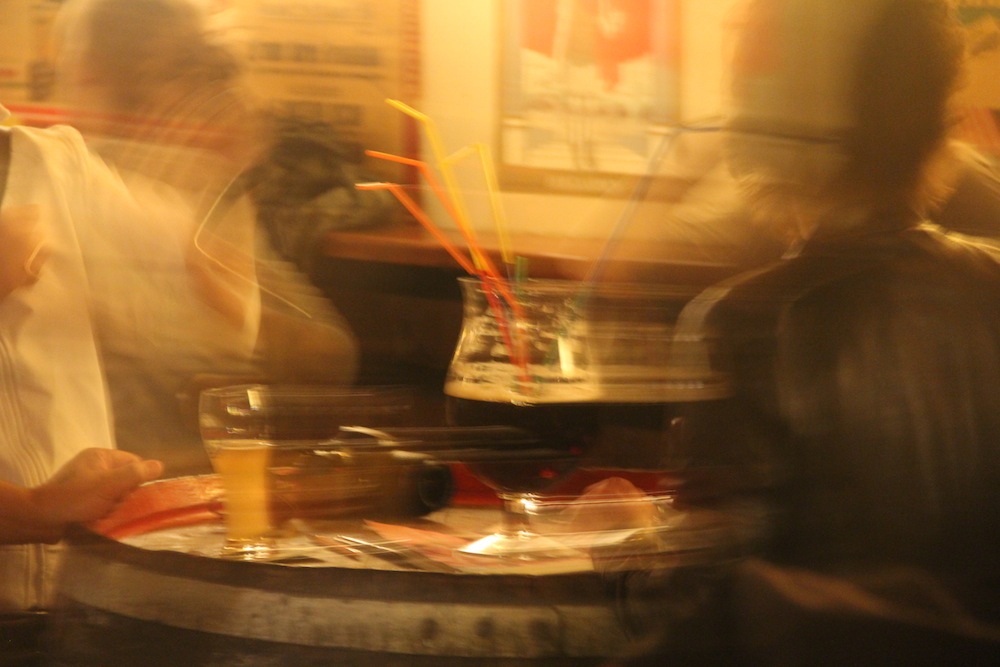 We kept it simple.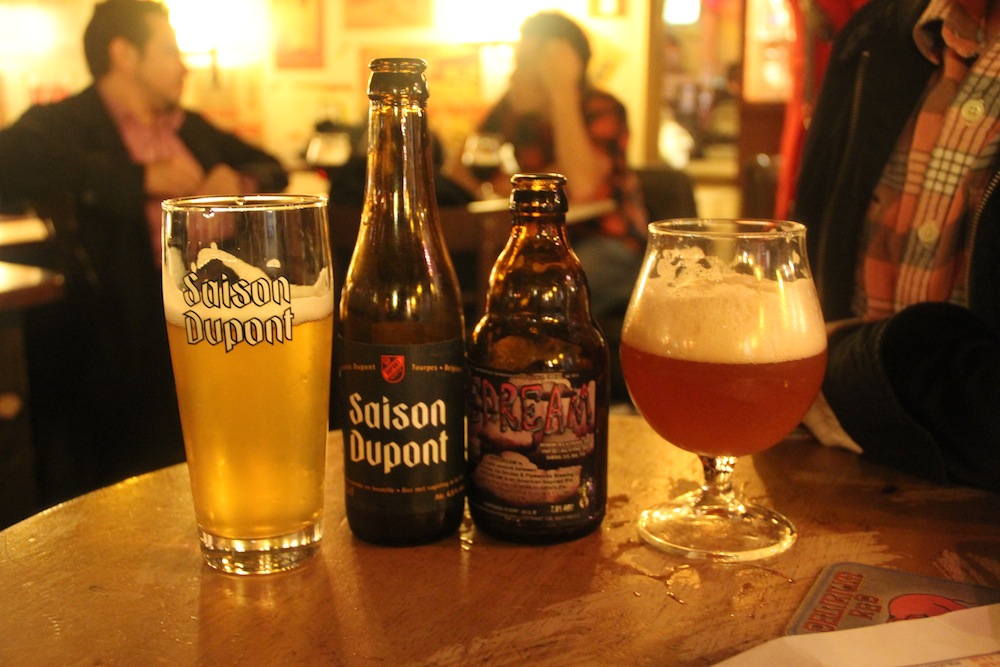 By this point, if you can imagine, I was a little beered out… but hubs kept on pushing through upon arrival in London.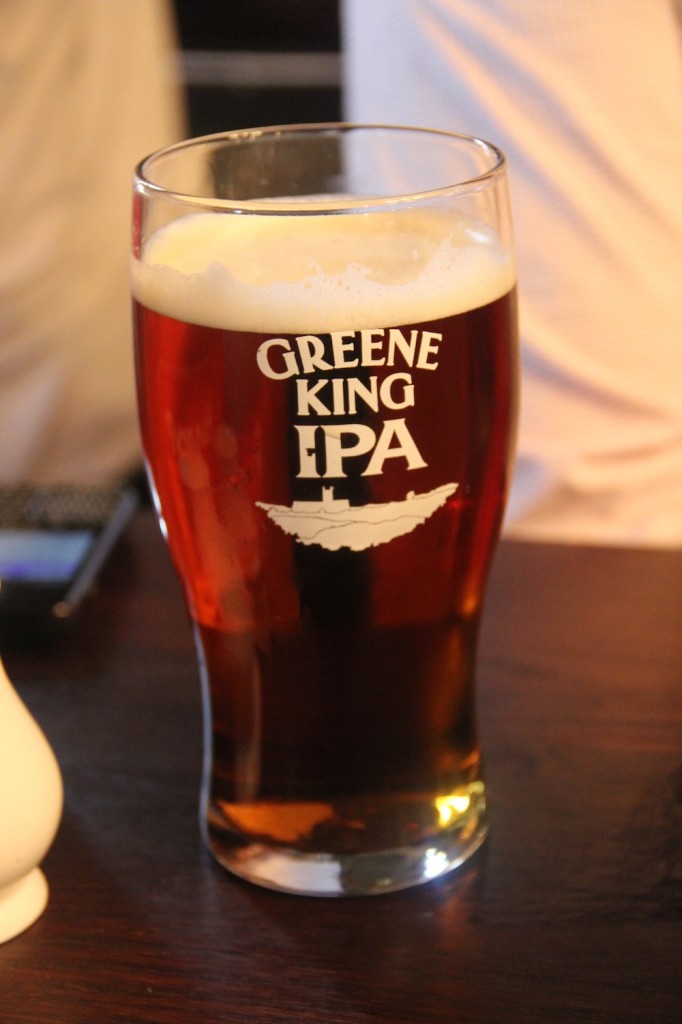 Unfortunately (or maybe fortunately now that we're like 15 pictures in?), I forgot to capture the rest of the hubs's London adventures in beer. Just picture a lot of dark beers and more than a few pints of Guinness.
With that, I officially cap off our 10-day European adventure of 2k11 and begin my new countdown: to Paris! (63 days if you would like to count with me).
And, in case you missed the recaps, you can catch up below:
Netherlands
Amsterdam
– two days in amsterdam
– amsterdam: hits & misses
Belgium
Bruges
– two days in bruges
– bruges: hits & misses
Brussels
– two days in brussels
– brussels: hits & misses
England
London
– four days in london
– london: hits & hmms (part one!)
– london: hits & hmms (part two!)
xo!
the romantic