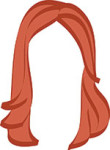 After we had settled on Bruges as one of our stops, I kept reading that it was the "Venice of the north," and to be perfectly honest… that did make me a little nervous. We were in Venice last year for our honeymoon (which I think may require a post of its own at some point), and don't get me wrong–Venice was absolutely gorgeous… but by the second day, we were itching to move onto Florence. Having set aside two days for Bruges, I started to wonder if we would be in the same predicament. Annnnnd we totally were. But that doesn't mean it was a bad thing! We once again came out with more hits than misses, and thus: Bruges should be added to your own travel bucket list. As a day trip.
Hits
Hotel ter Duinen
We booked this hotel based on its reviews on TripAdvisor, and were not disappointed. Bruges is just one of those places where you have to opt for the smaller, family-owned hotel, you know? It was a little outside of the center of town, but all that meant was a nice stroll along the canal twice a day. The room was clean, we had a balcony, and I may have already mentioned that I was obsessed with the breakfasts/breakfast room. Oh, and this was our view: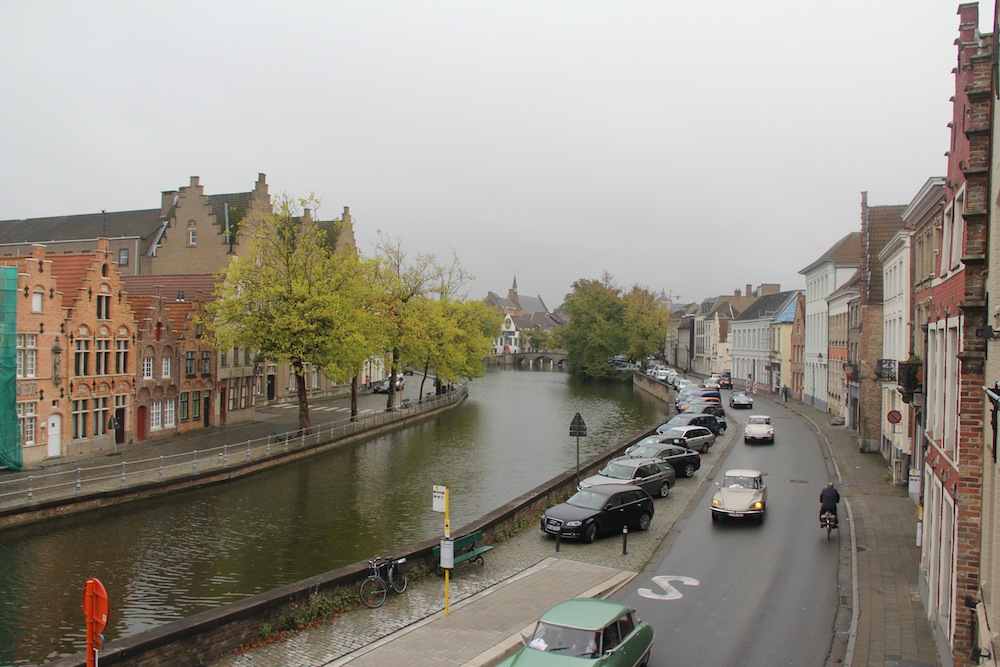 De Vlaamsche Pot
This place was SO CUTE. (May or may not be rule #4 for choosing a restaurant). The hubs enjoyed a seriously amazing bowl of beef stew, while I opted for the mussels–which I unfortunately realized will never measure up anywhere else now that I've experienced the magic that is Flex, but were yum all the same.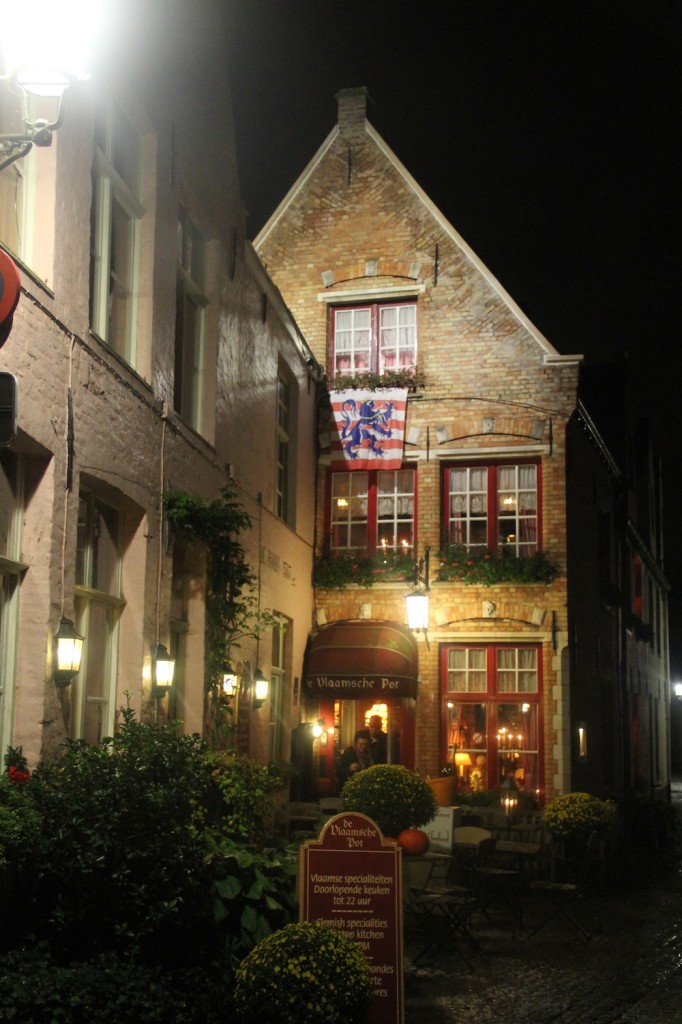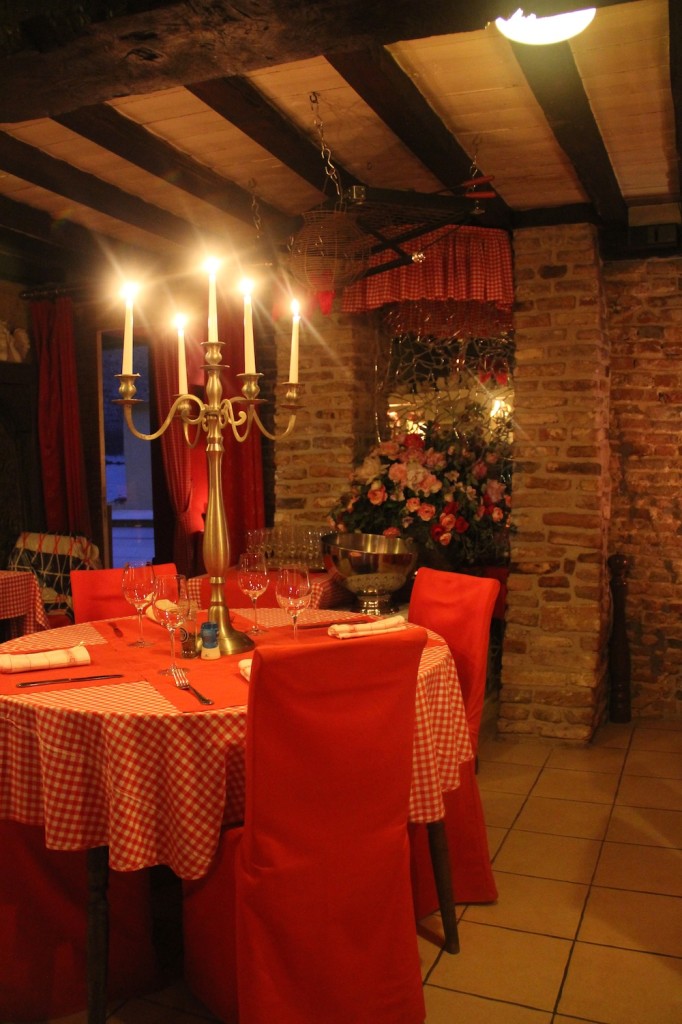 The Tower at Market Square
This was the only touristy thing I knew about before arriving in Bruges (largely in part to this little movie) (no but seriously, do you judge me for being so bad at planning anything about this trip in advance??). Despite six million steps, we made the trek and the view was totally worth it. You know, as long as you don't have heart problems.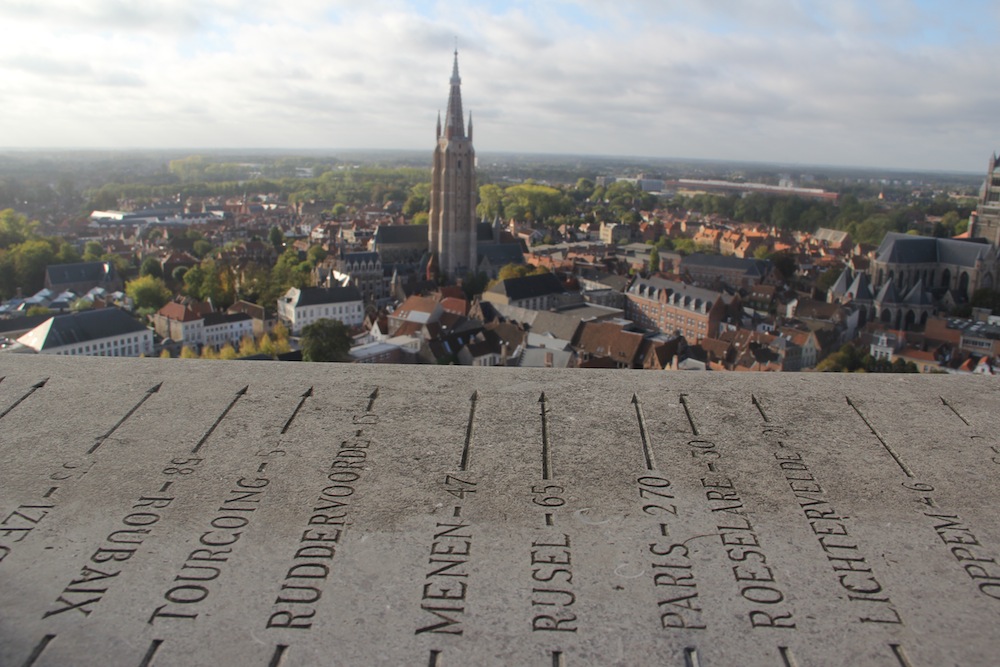 Bruges Canal Tour
I unfortunately don't remember the name of the tour group, but it really didn't matter. The first half was in French, and I'm pretty sure any tour would have been the same. But the views were so gorgeous that it didn't matter what they were saying. Unlike Amsterdam, this canal tour is recommended.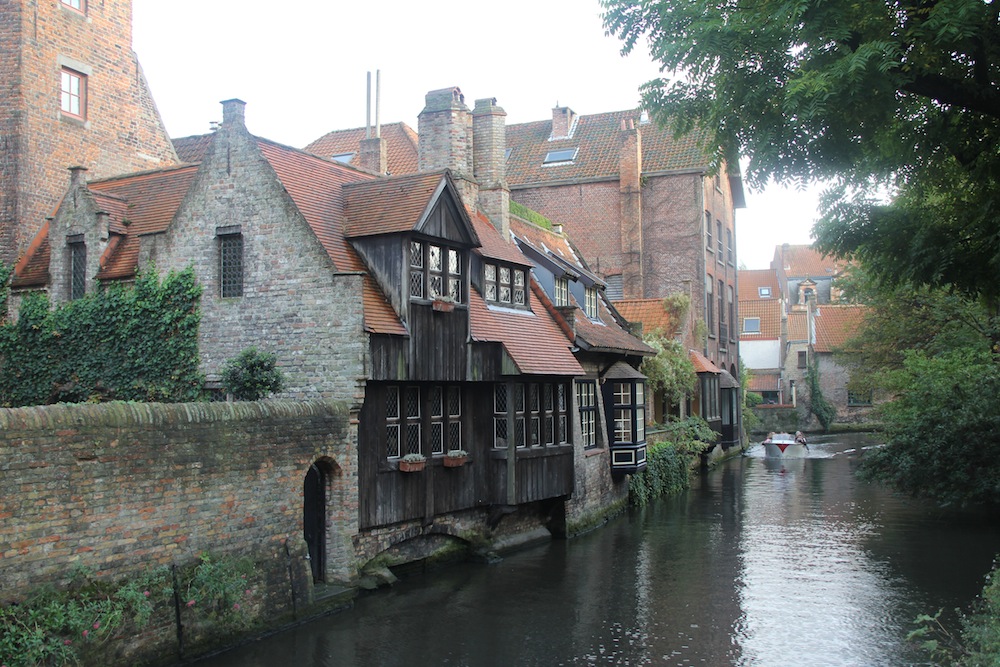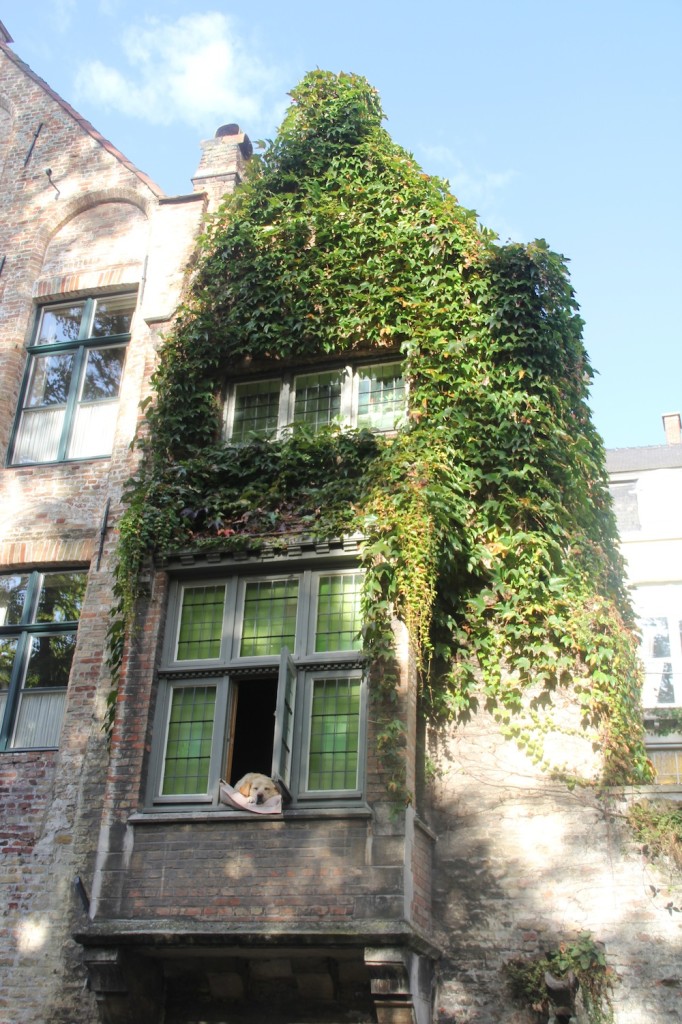 Why yes, that is a dog sleeping on a pillow in a window overlooking the canals. Definitely never would have realized my life goal of having a dog and a house like this without the canal tour, so: HIT!

De Halve Maan
This was probably one of my favorite things we did in Bruges, and it was largely in part to the guide, Andrew. Pretty sure he was the most animated person I have ever experienced. Also, near the end of the tour, we were able to go up to the roof of the brewery and take in the views (this time with the Tower in sight), and it was gorgeous. Plus, the free pint of Zot at the end was delish.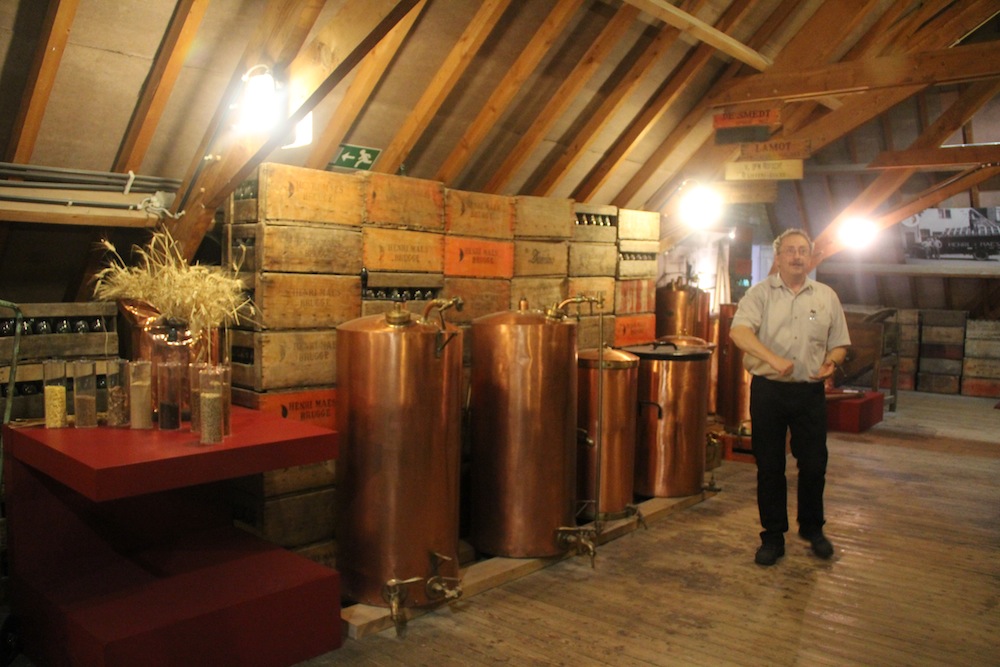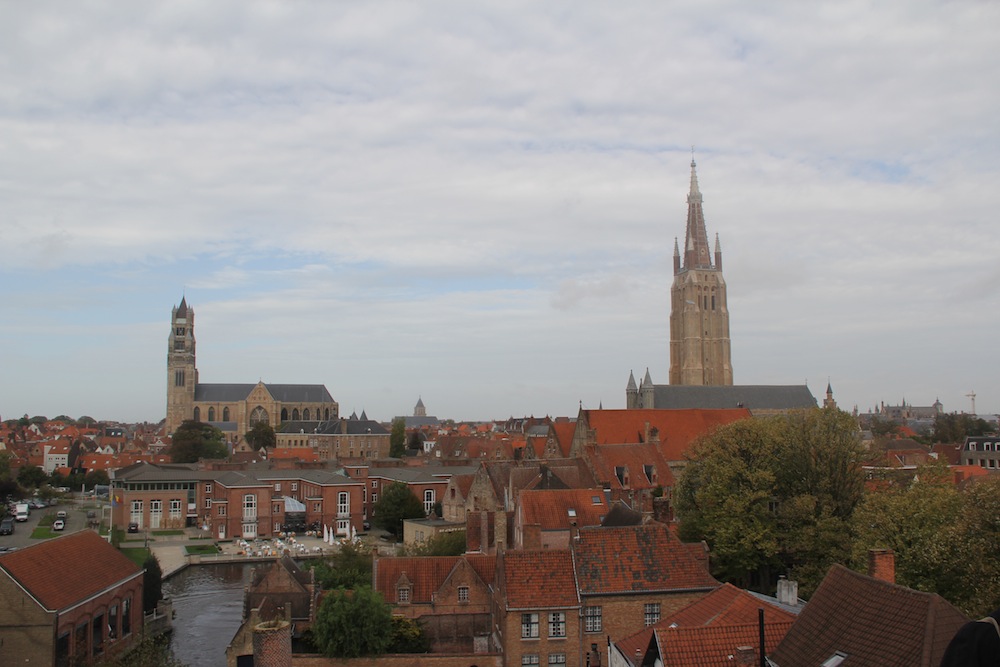 In general, and also much like Venice, the way to see Bruges is just by walking around and letting yourself get lost. Though the next few photos don't have a category, they're all reasons we fell in love with Bruges.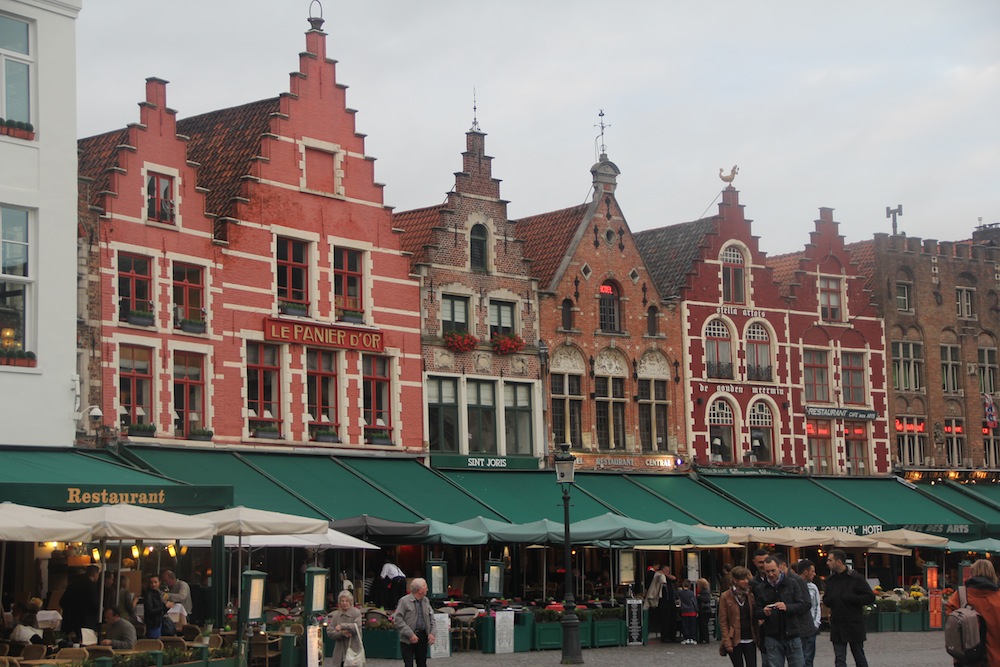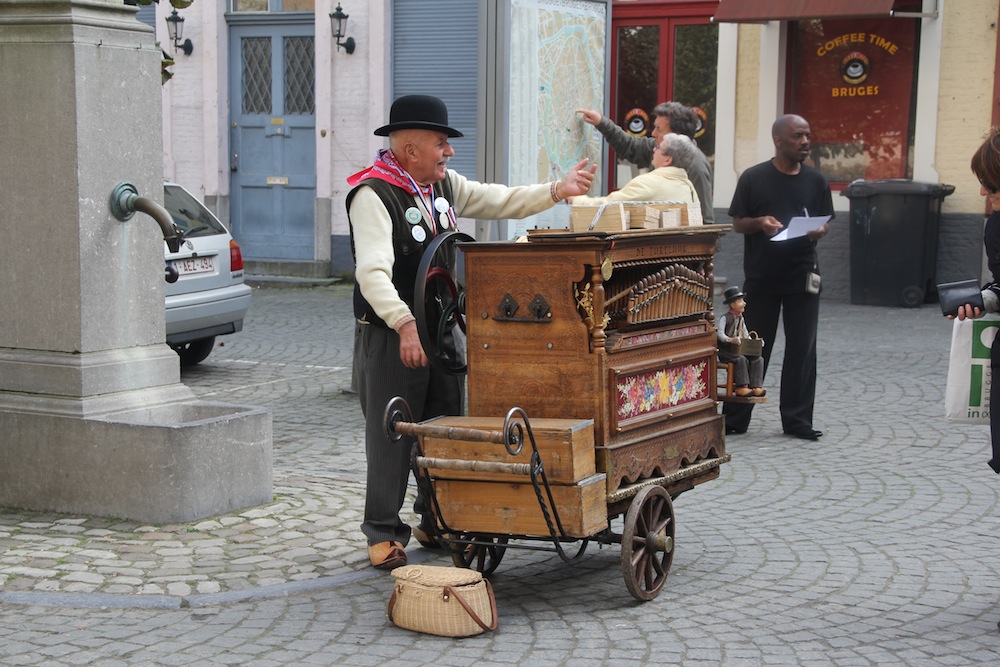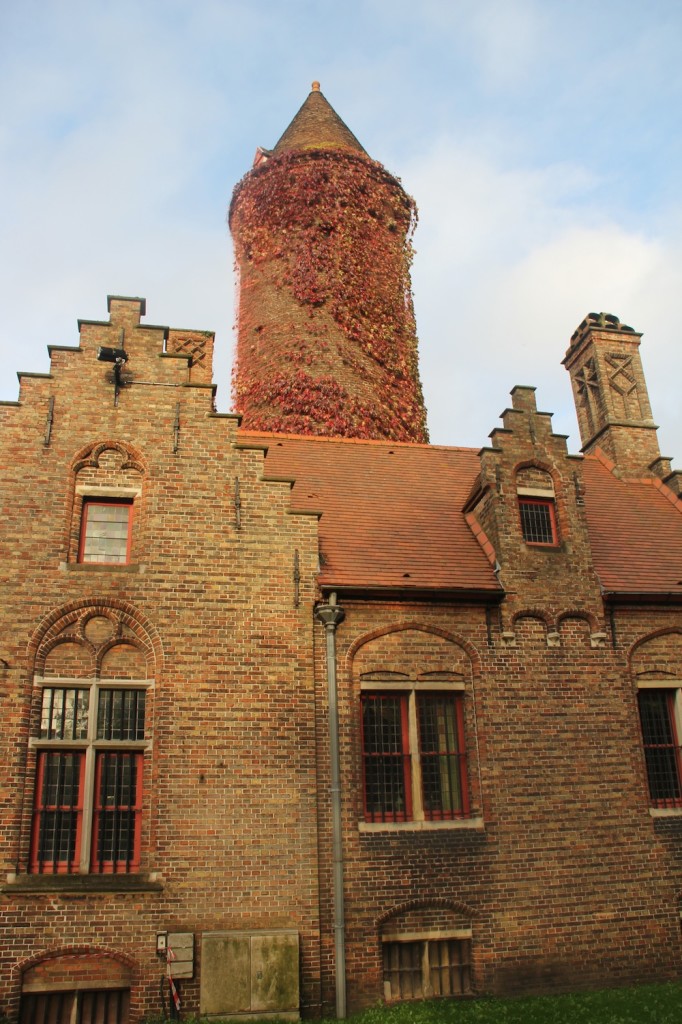 L'Accident de Comptoir
Reasons this place should have been perfect: It was full, no one seemed overtly touristy, it was off the beaten track, and it was cute. OH and the hostess was also the waitress, chef, and owner, which I initially found charming. Reasons this place was not perfect: Every time anyone entered or exited, the door would stick and cause the entire place to shake. We were seated at a high-top table under what felt like a sunbeam shining down on us. The bowls of pasta that we were served were about the size of the my head, and I had too much guilt about leaving so much left for the hostess/waitress/owner/chef that I overate and MAYBE this isn't the fault of the restaurant, but is that much pasta ever necessary? Most importantly, we ended up being the last two people there annnnd I felt like we were those guests at a party that you invite because you have to, and you really think they won't come but then they DO and to make it all worse, they're the very last people to leave. And then I started to think that she actually could be a crazy murderer and no one knew where we were and the hubs wasn't doing anything to quell those fears. So really, what I'm saying is: do you ever want to feel this awkward going out to dinner? Tripadvisor reviews are raving, but for us: swing & a miss.
I guess you can count the second day as a miss–only because it was too much time–but honestly: we really loved Bruges. If you're looking for a charming little escape with a less touristy feel than Venice, then definitely work this into your itinerary.
Up next: Brussels!
xo,
the romantic
– all photos are my own