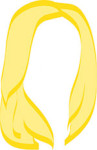 My favorite thing in the world, second only to drinking wine, is trying new foods. It's no coincidence that many of my travel stories revolve around restaurants and cafes and a good number of my bucket list items have to do with food. See: Luke's Lobster.
This little gem of a food truck has been the object of my fascination since my move here last September. The Romantic and I avidly follow their tweets, anxiously awaiting their location announcement each day. And what luck! On Tuesday afternoon, they were parked only blocks from our office. A quick walk and $17 dollars later, I had a famous Luke's Lobster roll all to myself.
What WASN'T lucky was my severe Halloween hangover-induced bout of nausea that I happened to be suffering from all morning long. Not surprisingly, copious amounts of lobster did not sit very well in my belly.
I will say, hangover or not – as far as lobster rolls go, this one was tops. Seriously fresh lobster, a secret blend of spices, a buttery warm bun, and a pickle on the side? Heaven. Sure, I could only stomach half (pawned off the other half to @EdwardSchmit), but I can say without a doubt that Luke's Lobster is all it's cracked up to be.
Happy friday, travelers!
xo,
the wino