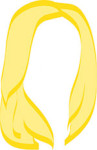 I tend to get a little complacent once I've settled in somewhere new. When I first moved to New York, I couldn't wait to tick things of my never-ending list of to-dos: walks through Central Park, days spent at the Met, and brunch somewhere new every Sunday. Unfortunately, working as an assistant in the fashion and entertainment industry meant twelve hour days and almost no free time for my first few months. When I realized I only had four weeks left in New York, I couldn't believe how little I had seen in a year. Creating my bucket list was a way to ensure I could do all of the things I had originally set out to do, and as I tackle each one, I realize there are a billion other things that should be on my list.
Prime example: My walk across the Brooklyn Bridge turned into a full-blown New York City tourist extravaganza.
Because we knew Saturday would be jam packed with bucket list to-do's, we planned a low-key dinner at Earl's Beer & Cheese on Friday night, which of course turned into anything-but. Ensue massive amounts of cheese and craft beer. Not pictured by highly recommended is their grilled cheese with mozzarella, miso mayo, dill pickles, and potato chips on an english muffin (DEATH BY CHEESE).
I'm proud to say that despite a severe cheese-hangover, we got off to an early start on Saturday and made it to the Brooklyn Bridge by noon. We took a leisurely stroll across the bridge, stopping for a few photoshoots of course, and made it the famous Grimaldi's Pizzeria just in time for lunch.
After a delicious lunch, we decided to take the East River Ferry back to Manhattan which only sets you back $4.00 and provides some of the greatest views of the skyline you can get.
Before heading home, we stopped at the just-opened Upper East Side hot spot, City Swiggers, a beer shop and tasting room.  Oddly enough, our bartender from Earl's was there and recognized the three of us (embarrassing?). We made a quick pit stop back at the apartment and then spent the night in Midtown (odd, we know) at a couple of parties.
Sunday morning was a little rough, but after ordering breakfast from Bagel Bob's, we finally motivated ourselves to get up and take a quick walk to see the NYC Marathon. Our quick walk turned into a three-hour hike through Central Park.
All in all, it was a perfect New York City weekend, filled with surprises and of course, lots of beer and cheese.
xo,
the wino