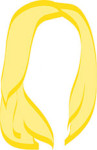 Happiest of Wine Wednesdays, lovers. I had fully intended on posting my half of our Swiss/Irish highlights, but alas, real life got in the way. And by real life, I mean I'm breaking my aforementioned vow not to drink on weekdays to do some very deserved celebrating.
Celebrating what, you ask? For starters, I'm writing this from my new Macbook Air, which is a big deal in the wino universe considering all my past laptops have met most unfortunate ends. This alone is a good enough reason to drink on Wednesday, amiright?!
There's also a mass of other things going on right now, some of which I can't share at this time, that are cause for celebration. There are trips (multiple!) booked and other good fortunes that are just too good not to toast to tonight.
So, stayed tuned for my travel updates & highlights at a later date (I promise they're a-coming).
Slainte!
the wino