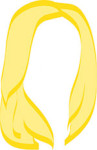 When I think of Christmas, I envision the rural rolling hills of Pennsylvania farmland, white with snow on lucky years. Family, good friends, good food, scarves and mittens and boots and warm jackets. Isn't that the dream?
I often forget that I spent Christmas away from home as a fifteen year old girl. Gram took me on a month-long tour of Australia to visit with my uncle and his family, who had moved there when I was little. For those that don't know, December in Australia is dead in the middle of their summer. I'm talking 100+ degree heat and long sunny days in Alice Springs, my uncle's tiny little town in the outback of the Northern Territory.
On Christmas morning, we opened presents, just like we do on the other side of the world, and then came breakfast. Which was meat pies. Yup, meat pies. Think chicken pot pie, but less veggies and more exotic meat. Afterwards, we worked off our hearty meal by offroad-ing through the outback and swimming in the watering hole. After another few hours of exploring the outback, we had a Christmas barbecue, complete with shrimp on the barbie. No joke! We spent the rest of the night swimming and running around outside. That night, as I called to say Merry Christmas to my parents, I broke into tears. This was not Christmas! Kangaroos and swimming and pictures of Santa in Bermuda shorts! It was blasphemy! I was more homesick in that moment than I have ever been in any of my travels.
In my old age, I can appreciate the opportunity to spend Christmas somewhere drastically different than what I'm used to. While Christmas, in my eyes, may always be snow and Bucks County and roaring fireplaces, it doesn't mean that I'm against spending the holiday in different places. Liiiike the Alps. Or Bavaria. Or the snow-covered cliffs of Scotland. As long as its cold.
xo,
the wino