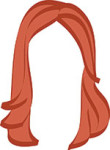 Seven years in, and I'm realizing that New York and I have a full-on emotionally abusive relationship. While walking to the subway after work yesterday, gazing at the lit-up trees and listening to the Christmas carols floating out of the festively decorated shops down by my office, it hit me. I stick it out year after year for one single thing: Christmas in New York.
Yes, May in New York is beautiful. And September and early November are the times to visit this city if you're a tourist (not October, weekends in October are always rainy). But Christmas in New York? There is literally nothing like it.
Why else would I PAY someone so that every morning, I can cram myself into a sweaty, smelly subway car? I literally give someone money so I can mash myself up against strangers. Why? Why would I pay an embarrassing amount of money just so I can live in an apartment with a bathroom that I can stand comfortably in without having walls touching three sides of my body? Max out my credit card buying staples like milk and bread and wine? EVER allow myself to work events where I end up standing next to not one, but FOUR supermodels? Seriously, you want to feel short and dumpy? You stand next to Karlie Kloss.
But seriously. Why?
Well, mostly because New York tells me it's cool. And I want to impress New York. All that "if you can make it here, you can make it anywhere" nonsense. And Christmas.
You know why?
Because the first Christmas hubs & I lived here, our adorable Hungarian super set this guy up in the lobby, knocked on our door, and asked us to come out and meet our new doorman.
Because there are so many more trees to see aside from the one in Rockefeller Center.
Because no other mall in America offers up decorations like this, with regularly scheduled music and light shows while "snow" falls from the ceiling.
Because walking down any random street, you can find this:
Because I dare you to see the Radio City Rockettes without getting a little misty. …Nevermind, I revoke that dare because I actually have a problem with crying over the dumbest things. But seriously, it's cheesy and ridiculous and so very worth seeing at least once in your life.
Because this is what Central Park looks like in the snow.
And because just when you think you're going to take a normal walk across the park on a regular Saturday morning, you suddenly realize it's Santacon. Well, or you've been planning this for months and are racing to the park in your Rudolph costume. Either way, I'm counting Santacon in as a reason.
And just like any other textbook abusive relationship: only I–and the people that know and love New York–can point out just how shitty this city can be 11 months out of the year.
xo,
the romantic
– all photos are my own. even the rockettes one, which i think might be illegal.