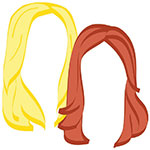 WHAT is going on in New York City? How am I supposed to blog when Mayor Bloomberg is evacuating most of Manhattan??
Luckily, the Romantic and I live on the Upper East Side (or as the Hubs likes to say, "The Highlands of Manhattan"), so our neighborhood is out of the danger zone for flooding and storm surges. This means our apartments are quickly turning into hurricane shelters for all our less-fortunate downtown friends.
So, travelers, I'm keeping this short today, but a few quick tips to survive this little storm:
Shop til you drop. Make sure you get to the grocery store tonight, no matter how long the lines. You will thank me when you don't have to eat canned tuna for three days. I will thank myself when I have a delicious Fairway baguette.
Stock the bar. Perhaps more important than the above.
Set the scene. We've got candles. We've got flashlights. We've got books , board games, and a stack of cards. The power is going to go out, just deal with that now.
Party Hardy. We're taking this opportunity to round up our Upper East Side friends (and downtown refugees) and throw the party of the century. If you're going to be in a shitty situation, you might as well be surrounded by people you love.
So, until next time, we will keep you posted on the state of our beloved NYC via Twitter as much as we can, and to everyone in Irene's path, please stay safe (especially my Ocean City family members!!!)
Earthquakes and Hurricanes,
the wino