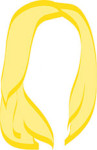 I've been trying to brainstorm ideas for a post for the last two hours but my mind is all clouded with excitement for my weekend! In approximately 36 hours the romantic and the wino will be reunited for the first time in THREE MONTHS! This may be our longest tenure apart since we lived across the Atlantic from each other. And booooy do we have plans! By plans, I mean the romantic may have sent me a text with her weekend requirements: wine and cheese. Done and done.
Look, we don't ever set out to be completely irresponsible, but more often than not, our plans take a turn for the lazy pretty early on (see: substituting sledding for skiing). So, in full disclosure, we'll make some plans, but we can't promise we'll stick to them.
What we should do.
Visit the Jefferson Memorial
Swing by the Washington Monument
What we plan to do.
Walk around Georgetown
Wine & dine at Founding Farmers
What we'll probably do instead.
Beer
Pizza
Wine & Cheese
Tune in on Monday to see what we ended up doing (or not doing). I'm willing to bet a substantial amount of money that it will include wine and cheese.
xo,
the wino