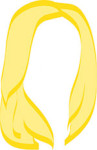 After a whirlwind weekend in New York (more to come on that later), the travel bug is biting yet again. And hard. My mind is chock full of dream itinerary after dream itinerary, and I'm finding it hard to narrow it down to just one locale. After much deliberation (one full glass of wine to be exact), I'm pretttttty sure I've settled on Australia. Why? Mainly because my foreign language skills are rapidly depleting and they speak English in Australia, and also a little bit because the whole baby/dingo dilemma worked itself out, making me a little nostalgic for the outback.
I was lucky enough to visit Australia for the first time as a fifteen year old on a trip to visit my aunt, uncle, and cousins that live in the Northern Territory. That's prime-time tried and true outback, for your information. A couple other reasons I'm dying to return:
#1. The coast
Kangaroo Island is one of our top dream destinations. Because I'm so stellar at geography, I realized on my first trip down under that Australia is just one big island (shocking, I know) and therefore its beautiful coastlines are aplenty. I got to explore Perth a bit on my first go around, but I'm making it a personal mission to visit more of the coast this time. I may even swim. Who knows.
#2. Speaking of kangaroos…
When I stayed with my family in Alice Springs, we spent a lot of afternoons off-roading in my uncle's Land Rover, and I never got over the kangaroo sitings. Like deer in the northeast US, kangaroos are plentiful (and super common) in the Northern Territory, but hey, I'm a tourist.
#3.  I'm tops at accents
At least in my opinion. It certainly doesn't hurt that I have Australian cousins who can help teach me the lingo. If English isn't your first language, or if words like "knickers" and "bickies" throw you off as much as they do me, you may want to schedule an English class into your itinerary. Our suggestion: Kaplan offers classes in four locations across the country. Make a point to sign up for a class in each city you visit.

With the youngest of my Australian cousins
Though there's a good chance my dream itinerary for my big 2013 trip will change, Australia is proving prettyyyy convincing. If only for some shrimp on the barbie. Look at me speaking all Australian.
xo!
the wino
Save