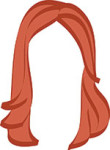 The hubs always says that his favorite part of traveling to countries where he doesn't speak the language is trying to order off of the menu without sounding like an idiot. This is why, every once in awhile, we like to sprinkle our travels with English-speaking countries–you know, to make the hubs feel better. After hitting Belgium and The Netherlands last year, our stop in England was especially key (the hubs was not so great at Dutch). If you or your travel companion feel similarly and want to brush up on your English-speaking skills, Kaplan has a few schools that teach English in England.
I don't think anyone can deny the overwhelming presence of British culture in the media these days. Between last year's royal wedding, this year's celebration of the Queen's Diamond Jubilee, and the upcoming London Summer Olympics, I–along with the rest of the world–have serious London fever. Yet, of all the things that are considered to be delightfully British (why yes, I AM typing this post in an English accent, ol' chap), foodies regularly scoff in the face of the Queen's cuisine.
…I mean, maybe mini crustless sandwiches are to blame? They do look cuter than they taste.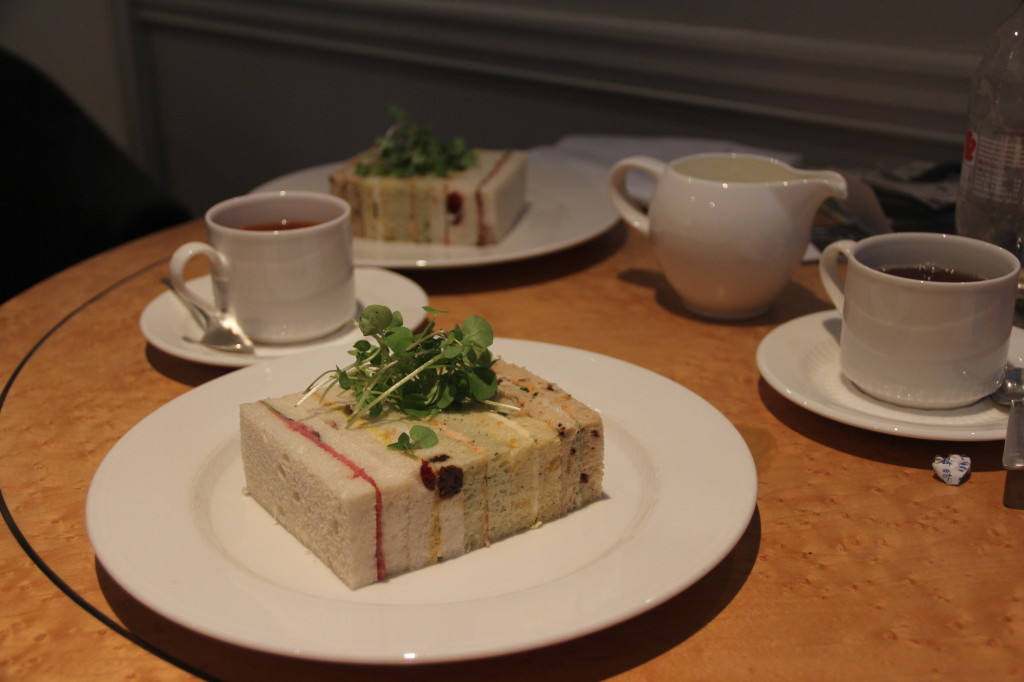 But never fear: for those of you lucky enough to be on your way to London to support your favorite Olympians, you needn't starve. I have a few spots I wholeheartedly recommend.
The Wolseley – You really should start your trip off with an old stand-by, and The Wolseley is about as classically British as they come. If blood pudding isn't for you, I hear you. There are plenty of options outside of your standard English fare, but the hubs swore by the traditional English breakfast by the end of our brunch date.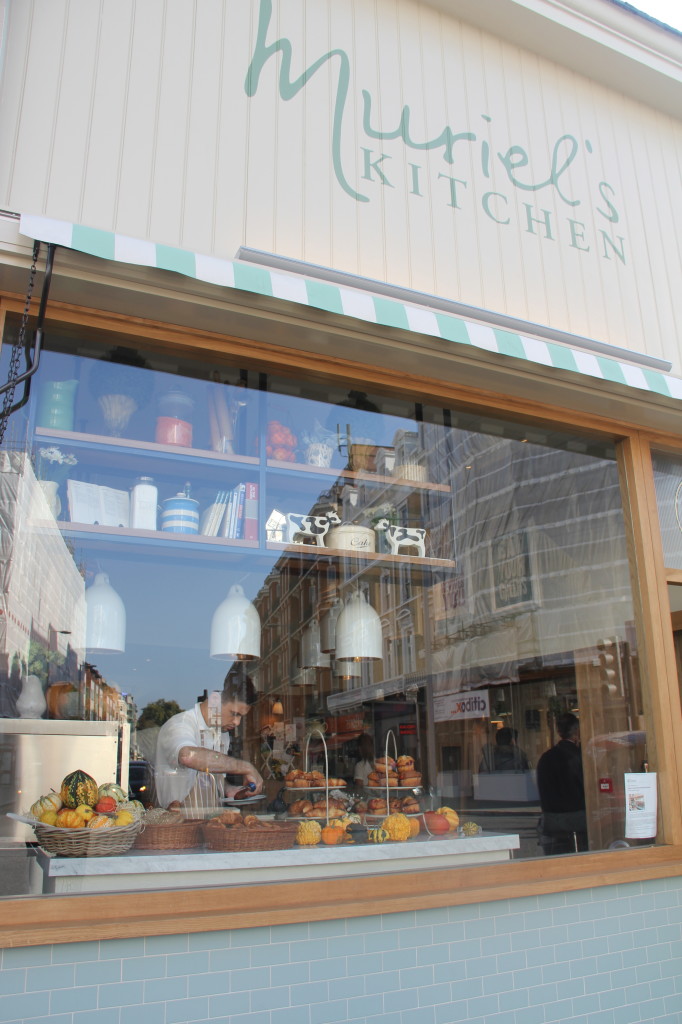 Muriel's Kitchen – If you want something a little crunchier, Muriel's Kitchen is basically the cutest place alive and caters to the local clientele more than the Wolseley (which seemed to draw in a crowd equal parts tourist-driven and business-focused). You feel like you're sitting in someone's kitchen, the food is simple and unpretentious, and  I have found all of my design inspiration for my someday kitchen in one place. Wins all around.
Pieminister – I don't have a good photo from our pie from the Pieminister because we ate it too fast, and the photos I did take will not do it justice. Trust. Instead, click on their website, read their menu, and try not to drool. In case you're wondering, the hubs and I split the Heidi pie and yes, it is everything you'd imagine and more.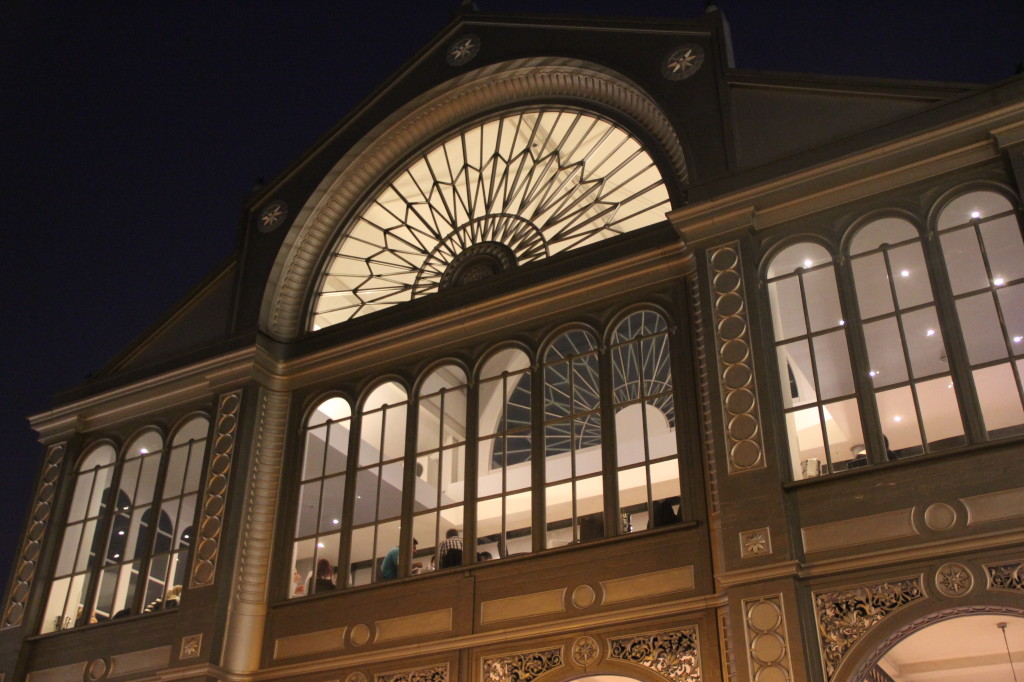 Roast – Farm to table is definitely a huge movement in the states, so we weren't too surprised to stumble upon a London equivalent. All of their ingredients are locally sourced–many coming straight from Borough Market, which is directly below the restaurant (and on the DUH end of the "should I visit?" scale). We loved that all of the dishes were clearly British-inspired, and though the ambiance was a little overly formal, the view from the all glass facade and the post-dinner walk to the Thames loosened us up a bit.
Maybe it's just me, but I'm convinced that London is trying a little harder in the restaurant department these days. The first time I was in the UK, my family and I had a tough time finding many meals that we really enjoyed. Then, when the hubs and I returned with the wino ten years later, I found the food wasn't as bad as I remembered.  Finally, we made yet another trip across the pond this past October and fell in love with a few restaurants, and it was decided: London is most definitely stepping up its nom nom game (official phrase). However, it's also still managing to keep its traditional culinary roots in tact.
NOW, if you need a tourguide in London, the wino and I are at your service. But only if you like pub crawls and Kylie Minogue.
xo!
the romantic