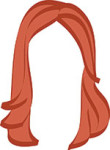 As it's the first official day of Fashion Week, we wanted to give fair warning that this next week is going to be a bit rough on posting. We do have a great jetsetter lined up for Wednesday (hint hint: he's the daddio of yours truly), and will definitely try and get a few more things up, but don't get mad if we're slacking with No Travel Required!
Anyway, because of all the craziness, this morning when I woke up feeling achy and sleep-deprived thanks to Fashion's Night Out (aka the Worst Night of the Year), I was having trouble figuring out how I'm going to tackle another 12-hour+ day. I put on my pre-planned outfit that didn't feel quite right, attempted to straighten my humidity-hating hair, and went to put on my current favorite scent. But right as I was about to spray, I looked at my near-empty bottle of Chanel, and decided this was a good day to use up the last few drops.
I bought the bottle last year right before our wedding. I'm one of those people that has a pretty serious case of sensory recall, and I wanted both hubs and I to have a new scent to wear so that I would always associate that smell with our wedding. The morning of the wedding, I spritzed on my new Coco Mademoiselle, hubs his Chanel Bleu, and we were off. We also packed it in our suitcases for our honeymoon, and wore it everyday while we were away. For a few months, nothing happened. Then one day in February, when I was feeling a serious case of winter blues, I sprayed on my perfume and I wasn't back at our wedding–I was back on a cruise down the Nile. The next morning, I was walking around Venice, brioche de cacao in hand. And now, every time I wear it, I feel like I'm in Florence or Rome or at our cooking class at Toscana Saporita (recommended!).
So today, every time something is URGENT or someone is STRESSED or WHY ISN'T THIS FINISHED?!?!?!!?, I take a deep breath and pretend I'm sitting at a cafe in Cinque Terre, eating cheese and sipping wine and wishing I was born in Italy.
xo,
the romantic