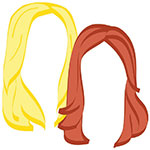 In a decidedly un-lazylike fashion, we've been busy planning out the details for our grand summer Euro Tour. Because our Seasonal Affective Disorders  all sorts of flared up, we need a serious distraction! What better way than to focus all of our time on four months from now when we'll be holding hands and skipping through Europe?!
After much deliberation, we've hammered down our basic itinerary: five countries in fourteen days. So many questions are running through our heads. Can we do it? Will one of us get left behind? And just how much wine shall we consume?
But we're pretty sure we can already answer this one: will it be amazing??
Days 1 & 2
Budapest, Hungary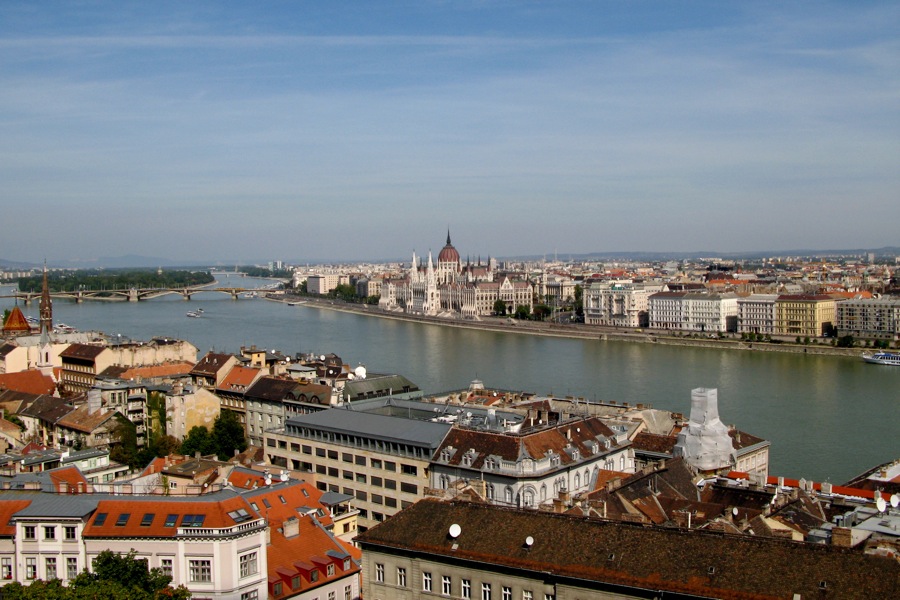 Photo Credit: Wimdu
As you may recall, Budapest is officially our first stop in Eastern Europe, where apparently the wine is sweet, the castles are old, and baths are communal. Will the romantic convince the wino that the thermal baths are, in fact, completely sanitary and worth a visit? Or will we catch a glimpse of hairy European men swimming unabashedly and be scarred for life? Only time shall tell.
Day 3
Bratislava, Slovakia
From Budapest, we move on to the Slovakian capital of Bratislava. We don't know much about this city, but we do know that we're staying at the Radisson Blu Carlton, which just seems tops. Old Town and Devin Castle are both on our itinerary, but chances are, we'll spend most of our time hanging out the windows of our hotel with wine glasses in hand, pretending we're countesses or duchesses or whatever Slovakian royalty calls themselves these days.
The good news? Our next destination is easily reachable by catamaran! It's all so exciting.
Days 4 – 10
Vienna, Austria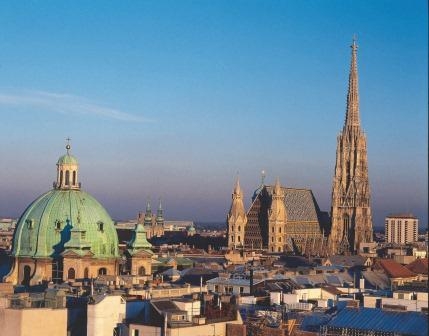 Photo Credit: Urban Travel Blog
Ahh, yes. The reason for this whole plan. Thanks to Go With Oh, Vienna will be our homebase for the trip. Here, we'll camp out for a full week in one of the Go With Oh apartments in Vienna's Inner Stadt. We have a few ideas on what we want to do and see while in Austria, and thus, we're also currently in the process of drafting our highly-anticipated "Go with Oh" Bucket List. More on this to come, but get your ideas in order, kids. We're going to need help. Definite daytrips include: castles, wine country, and anywhere Captain von Trapp once set his manly boots.
As always, there is the very real chance that all plans will be scratched in favor of drinking with locals and engaging in shenanigans, like so many other Lazy Travelers trips before this. But you know, the best laid plans and all that.
Days 11 & 12
Prague, Czech Republic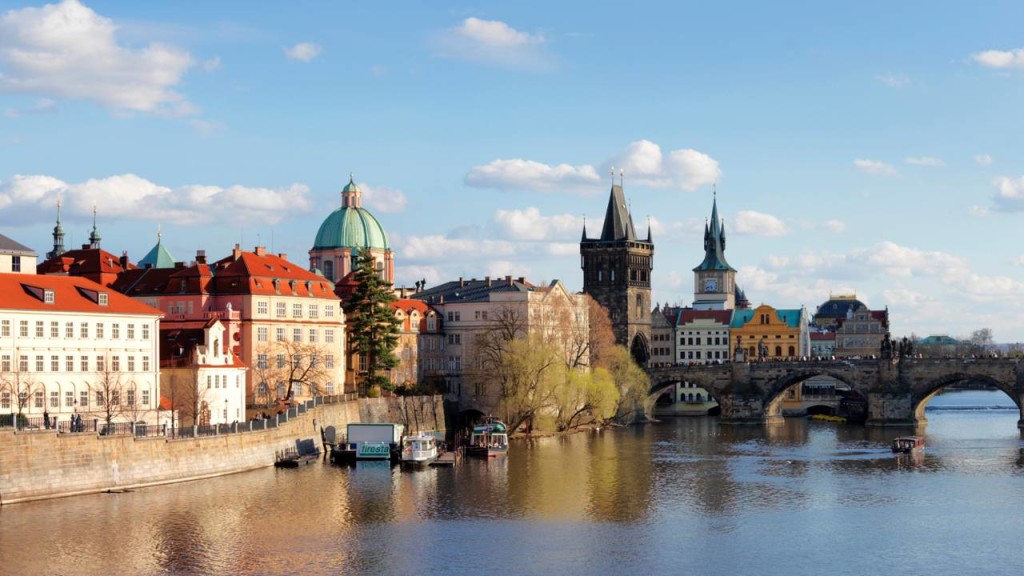 Photo Credit: Four Seasons Prague
Another city that has long been at the top of our list, there was no way we were going anywhere near Eastern Europe and not making it to Prague. Though we're already assuming that two days won't be nearly enough, we can't wait to get a taste of what this city has to offer. And, with one night at the Four Seasons Prague and one night in our own apartment, we're going to see it from two very different sides.
Days 13 & 14
Goerlitz, Germany

Photo Credit: German Tourism Board
Goerlitz was the last addition to our little trip, but the more we read about the charming German city, the more we're dying to go. Since it's super accessible from Prague–only two hours by train–we're excited to wind down our grand tour in a sleepy little German town right on the border of Poland. In fact, half of Goerlitz is now Zgorzelec…which is just over the bridge in Poland. Meaning we totally lied: we're doing SIX countries in 14 days.
If we're not careful, we're really going to undo all the time we've spent convincing you we're the laid back, go-with-the-flow travelers we always fancied ourselves to be…
Wish us luck. Only four months to go.
xo!
the romantic & the wino
Save
Save
Save