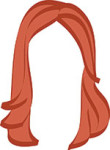 If you don't mind, I'm going to go out of order for a second and skip ahead to my last two days of #LTsouthafrica. I just feel like we're on a roll with the Cape Town love, so why stop now?!
Unfortunately for everyone (but mainly me, because I'm writing this post, so I'm allowed to make it all about me), the wino had to depart our grand African adventure a few days early. We said our teary goodbyes in Sabi Sabi, and after two amazing days on safari, I returned to Cape Town with Mrs. O and her sister Renata, where we settled right back into city life. Not after a bit of drama, of course, because we like to keep things interesting.
Our itinerary from Hands Up Holidays had us flying to & from Kruger with a stopover in Jo'burg, but we hadn't realized until our flight out that we actually could have flown direct. Not knowing any better, we just assumed this was the norm from Cape Town, and we were more than bummed to learn this wasn't the case. This meant it added extra travel time during an already packed itinerary, an earlier than necessary departure for the wino, and an earlier wake up time than should be legal on vacation. Basically, it was a bad combo that led to four very cranky ladies, so we vowed to figure out a way to get on the direct flight to Cape Town for our return.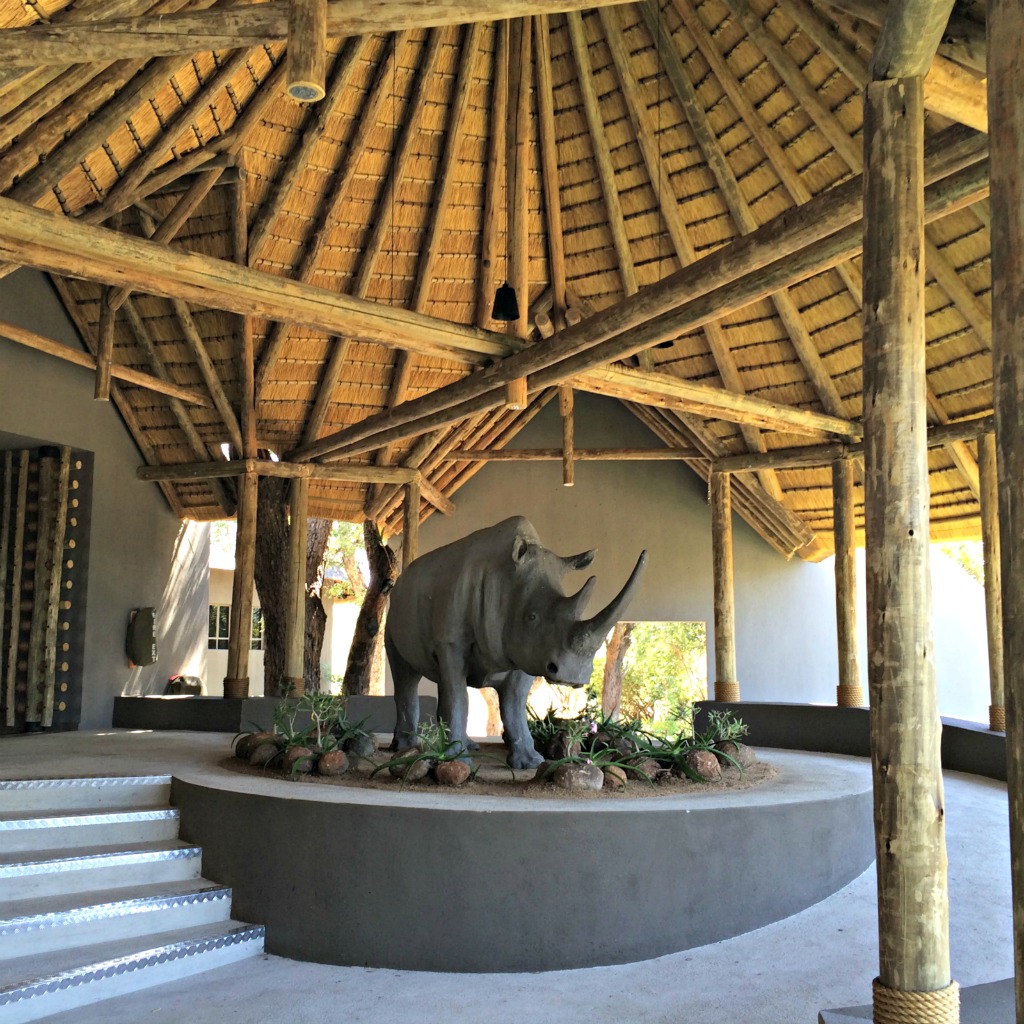 the entrance to skukuza airport… which is stupid pretty, but more on that later
I won't bore you with every detail, but let's just say… it was a headache, and that's an understatement. Having never booked a full itinerary through a tour operator before, I learned firsthand that a HUGE downside is that if you want to change any flights, the agent who handled the bookings has to do it directly. This can be a good thing or a bad thing, and in our case, it was a bad thing because at the airport, we had pretty much zero power.
Needless to say, by the time we eventually arrived in Cape Town (on the direct flight, thanks to both magic and Ana's negotiating skills), we were all very, very ready for a relaxing evening and a stiff drink. Or four. Each.
Where we slept // The One & Only Cape Town | We arrived at the airport and were immediately greeted by  a smiling driver, sent for us by the The One & Only Cape Town. We zipped off, and were thrilled to find their stunning resort, complete with a view of Table Mountain.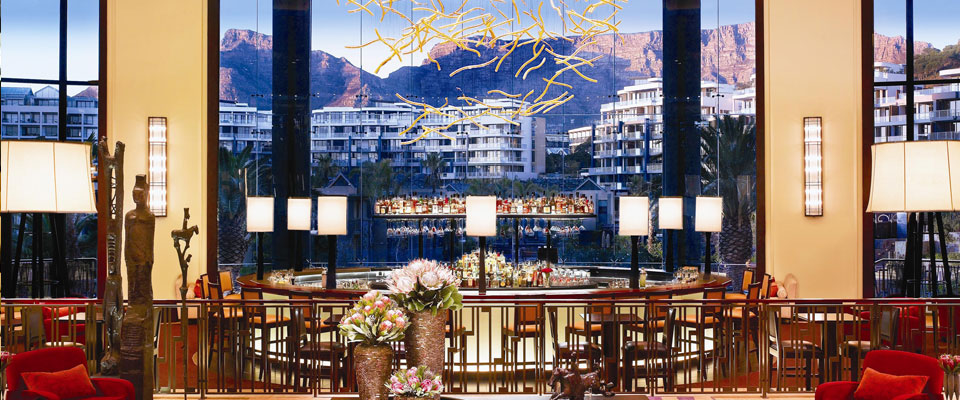 [photo via the one & only cape town]
You know, though, when you just have one of those days? This was one of them. It was a combination of things: our already sour moods, a weirdo doorman who basically told us to handle our own bags, miscommunication between Hands Up and the hotel about how many beds we needed, and a bad lunch around the corner (totally unrelated to the One & Only). It was just piling on, and on this day, we were officially cranky and tired.
When we sat down to check-in, we were all just trying to take deep breaths. Luckily, the check-in team was amazing, and put us immediately at ease. We departed for our rooms and were more than a little relieved to find that an oasis was waiting.
This was (basically) my room. I was on a higher floor, but you get the gist: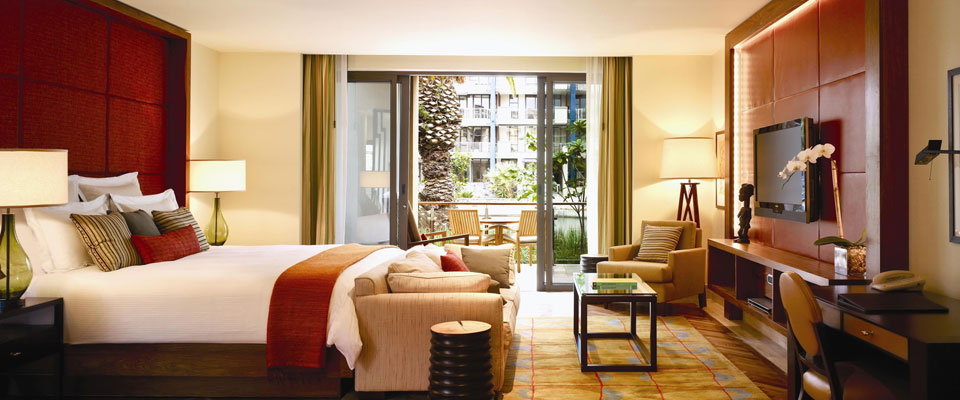 [photo via the one & only cape town]
Add in a welcome bottle of wine and some fresh fruit, and we were back in business. After the travel day from hell, the One & Only cured what ailed us — loved our stay. The rooms were absolutely beautiful and the views of Table Mountain from our private balconies were gorgeous: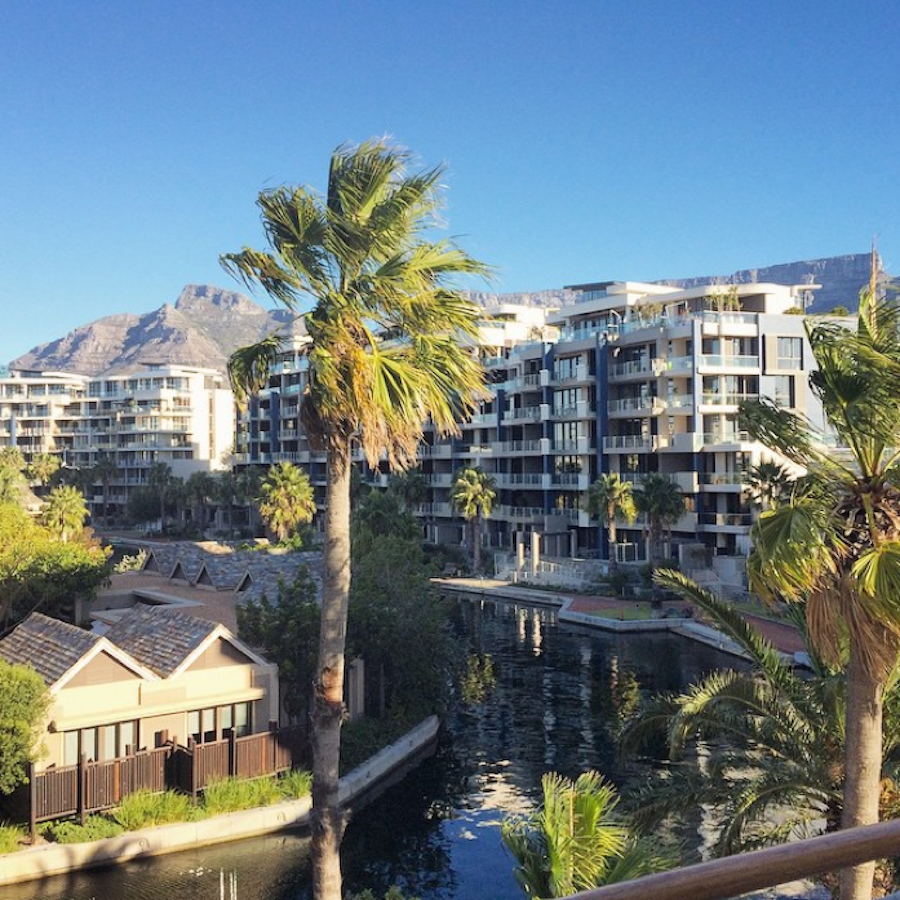 Aside from that one very odd doorman we kept bumping into, the staff was amazing. To top it all off, we enjoyed some seriously delicious — and stupidly cheap! — cocktails… sorry, I mean sundowners.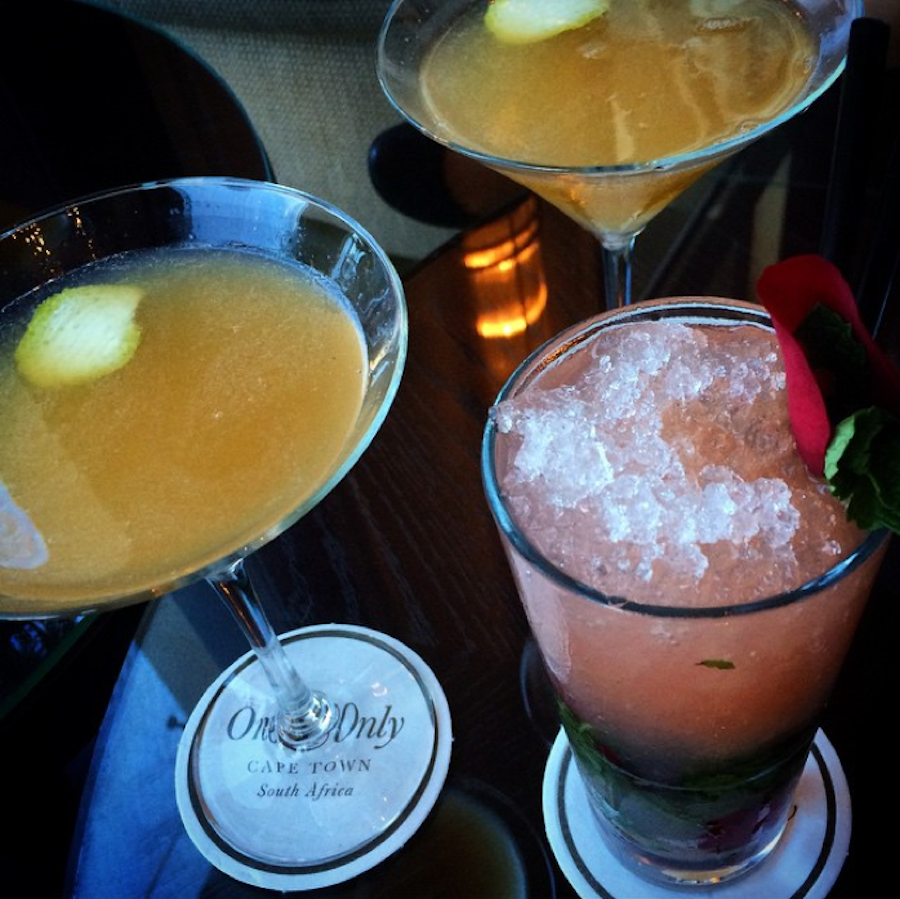 On our most frustrating day of the trip, the One & Only was able to turn our frowns into giant grins. If you want to read more about our stay, check out Mrs. O's comprehensive review here.
Oh! I will say that one tip I have: if you're traveling with a group where you'll need more than one room, try and make an advanced request to be on the same floor. Obviously, this one was out of our control by the time we checked in, but your keycard only allows you to travel to your designated floor. It's a good and necessary security measure for a hotel so large, but I could see it being a pain for families, in particular.
Where we ate & drank // Nobu | Part of the reason our moods changed is probably because we capped off our lousy day with dinner at Nobu, which is inside the One & Only.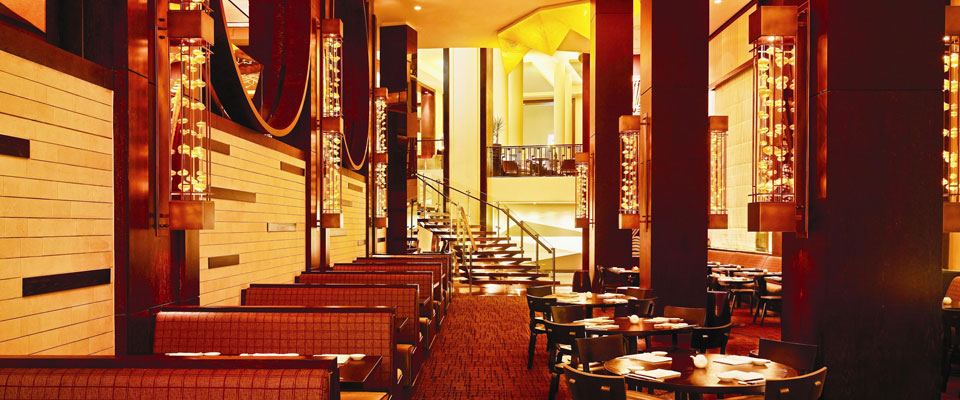 [photo via the one & only cape town]
Here's where I admit that despite living in New York for years, I'd never actually been to Nobu… so I guess it's kind of weird my first time was in South Africa? No bother, though, because it was delicious. Ana kept us under control, because my eyes were definitely bigger than my stomach, and in the end, we ordered just the right amount.
Reuben's | The next morning, we regrouped for breakfast, which is hosted in Reuben's. Their spread was perfect, and they even sent us off with to go boxes for our day with the Newkidz on the Block — but more on that later!
Camissa | On our final night in Cape Town, we ventured over to the Table Bay Hotel for dinner at their in-house bistro, Camissa.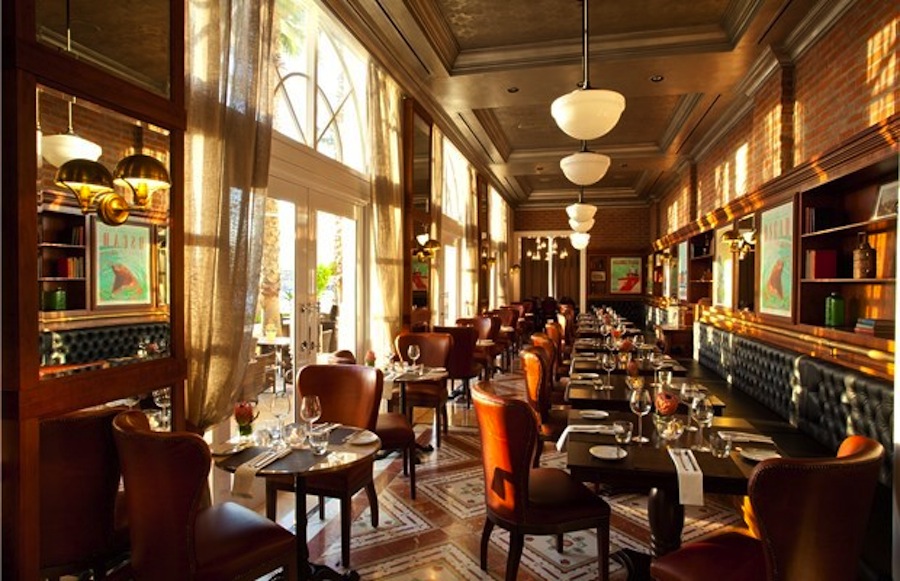 [photo via the table bay hotel]
We settled in at a corner table, and quickly learned that our waiter could be called away at any second because his wife was due to give birth that night! We decided to keep his job easy, and we all ordered the curied lobster pot, which was delish. Plus, as we've already covered: when dining on Cape Town's waterfront, you eat the seafood.
BasculeBar | As we wandered back to our hotel, we heard live music coming from one of the docks. We wove our way through the Cape Grace hotel, and ended up at a tiny table, cocktails in hand as we looked back on our week in South Africa. This was an unexpected and perfect stop, that, despite being inside a hotel, somehow seemed full of locals.
Bedouin | Though Camissa was our last official dinner in Cape Town, Bedouin holds the honor of being our last official meal. Owned by a friend of Ana's, we had planned to meet her at her deli for lunch. She had to cancel at the last minute, so we decided to still swing by, and use it as an excuse to do some shopping in the Cape Quarter. Both are worth the visit, and now I'm seriously craving the chicken wrap I had. Most of the dishes incorporate labneh, which is some sort of magical cross between cream cheese, sour cream and Greek yogurt that seems to go with everything. Perfect place to take a shopping break and re-fuel.
Though we stayed close to the V&A for most of our time in Cape Town, I like to think that we just left lots to explore on our return. And trust me, there will be a return.
xo!
the romantic
– Our trip was organized in partnership with Hands Up Holidays. All opinions are, as always, my own.