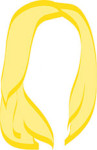 In an article I recently read on guidance for the aspiring travel writer,  the reader was advised against sharing personal recounts of their trips. Instead, as writers, we should hone in on our specialties and provide our readers with objective, valuable insight on where and how to travel.  You know every battlefield on the Western Front? Take your readers on that journey.
I consider this valuable advice. But here's the thing. I'm not an expert. Far from it actually. I'm not a history guru or a food expert and I hardly consider my opinions and experiences more valuable than the next person. I'm only a girl who loves to travel and eat and drink wine and often has to do all of the above on a very tight budget. If this means I'm not a real travel writer, then I guess I'll have to deal with that. This also means that as my readers, you'll have to deal with me posting pictures from my travels, especially on a Monday when my brain doesn't function properly and I don't have the energy to write a full post.
The Unofficial Weekend Guide to Cape May, New Jersey as told by an aspiring but by no means expert travel writer
Cape May is the southern-most shore point of the New Jersey coastline and one of the country's oldest vacation destinations. Part Victorian elegance, part traditional Jersey Shore charm (think Martha's Vineyard meets family beach town) Cape May is the perfect place for a fall weekend getaway. Unlike many other shore towns, Cape May continues to thrive throughout the off-season,with most of its restaurants and hotels remaining open all year long.
Because the main concern of any of my travels is budget, I was fortunate enough to stay in one of my friends vacation homes, which is perfectly situated in the center of town and walking distance from restaurants, shops, and the beach. Staying with a local also meant she knew all of the best and cheapest places to go.
The Cape May Winery and Vineyard
The vineyard offers a personalized tasting of six locally made selections for an astounding six dollars (and you go home with a wine glass!) After your tasting, you can buy additional bottles of wine and sit inside their bright, comfortable tasting room or out on the deck by the vineyard. Taking a walk through the grounds is the perfect way to top off your visit.
Blue Pig Tavern
Cape May has a copious amount of cute restaurants. Because we had such beautiful weather, we sat outside at Blue Pig Tavern at Congress Hall. Try one of their to-order mac and cheeses for the table and choose from one of their many signature Bloody Marys.
Washington Street Mall & Jackson Street
After lunch we walked up Washington Street Mall, a pedestrian shopping street full of novelty stores. On our walk, we stumbled across an Oktoberfest street fair on Jackson St, which is home to many of the beautiful Victorian-style bed and breakfasts that Cape May is known for.
If you happen to be offended by my personal re-telling of this weekend, well, you were warned. Cape May, not surprisingly, turned out to be a beautiful and affordable weekend getaway.
until next time,
the wino