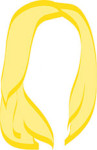 Waking up on a Sunday sans hangover is rare in the lazy travelers universe. And so when Sunday morning came around and my head was free and clear of that familiar post-wine misery, I decided to take life by horns…or the bootstraps?…whatever it is you say when you seize the day.
The forecast was calling for a sunny 70-degree day and I was/still am feeling a little sluggish from my reunion weekend with the romantic, so I mandated a day of light athleticism. Low and behold, there's a beautiful national park only a twenty-minute drive from downtown Rockville (who knew!), so we packed up a picnic lunch and headed to Great Falls. For our first time there, we decided to stick to the Maryland side of the park, and it didn't disappoint.
We started our hike around Mile 11 of the historic C&O Canal that runs along the Potomac, and headed north towards the falls. I'm preeeeeeettty sporty, I know.
Around Mile 14, you run into this:
And of course, every athletic endeavor deserves a reward, so we stopped here for a post-hike refreshment.
Happy Monday!
the wino