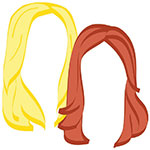 As you may have figured out, we're not Kate and Pippa Middleton. This is disappointing for about 100 million reasons (many we haven't even figured out yet), but the main one? Lack of funds for a lifetime of gallivanting.
It's highly unfair, but the more travel gets in our blood, the more we just have to make it work. The biggest hurdle, of course, is money, but as two New Yorkers with a love for retail therapy and wine at any cost, we've been forced to figure out how to fit travel into our budget. The romantic has already pointed out that her and the hubs spent almost two full years saving for their current RTW, and the wino is no stranger to saving her money for a rainy day (or at least a cheap airfare alert).
Though we still have a ways to go (i.e. learning that when we pick a new pair of shoes now, we might be forgoing a swanky hotel later), we're working on it. We brainstormed a few ways we prioritize saving money to travel, and decided that–because we like you–we're here to share.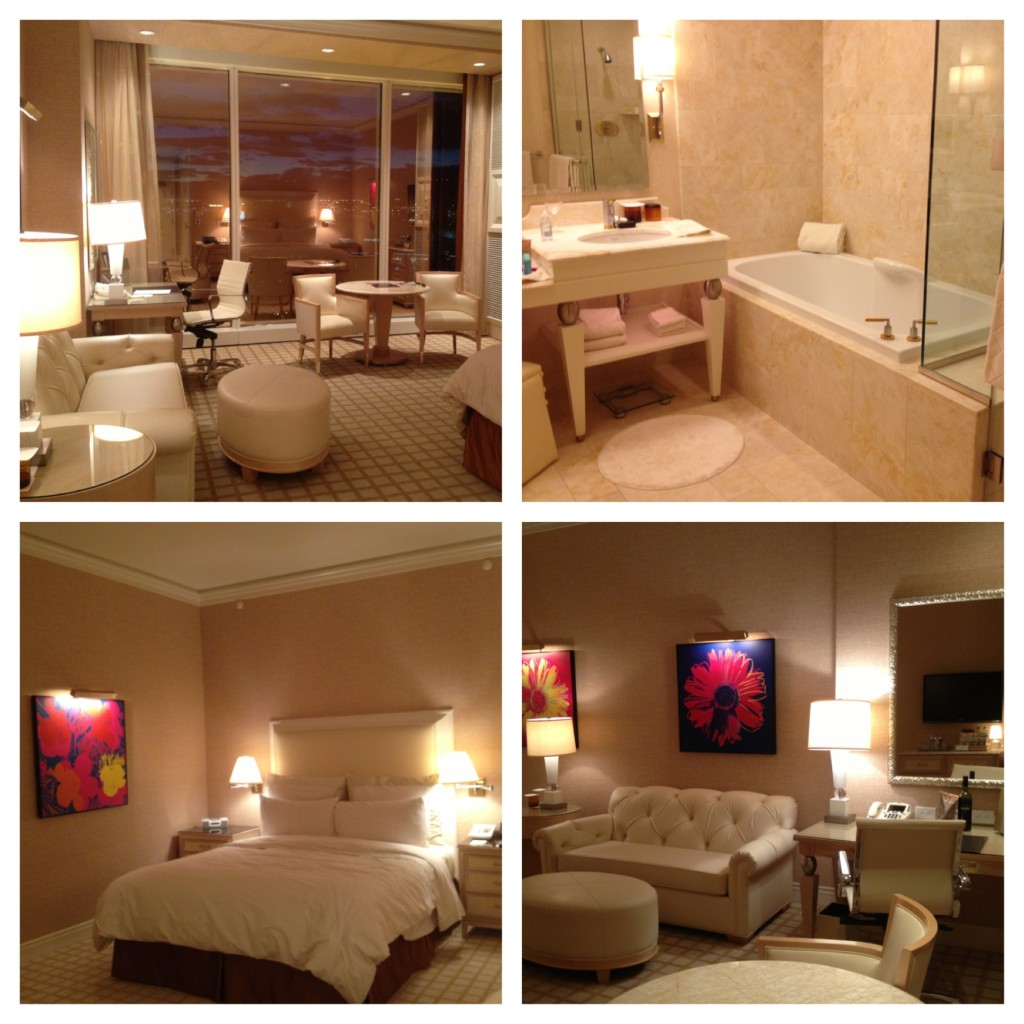 You, too, could stay at The Wynn, wino style.
(Ignore that this particular stay was for a business trip–that trip earned her some dough that will go toward travel, no doubt)
1. Set up a separate savings account, solely dedicated to travel.
The romantic and hubs set up a high-yield savings account shortly after their cohabitation began (i.e. LIVING IN SIN), and it quickly turned into somewhat of a travel account. They rarely, if ever, dip into the account in between trips, and watching it grow means a bigger and better trip is up ahead. This plan also works if you have a specific trip in mind. First, figure out your budget, then, start a savings plan! Easy breezy. Unless you're easily distracted by J. Crew sales. In which case: we hear you, sister.
2. Open credit cards that also provide points towards travel-related items.
The wino recently opened a card that allows her to save up points and then use them toward a variety of things–everything from airfare to tours to hotel stays. The romantic & hubs, on the other hand, are tried and true SPG members, and have a credit card that's been racking up the points for the past two years in anticipation of their RTW. The best part about this option? You don't even realize you're saving. The hardest part at the end of this tactic is figuring out how to spend all your fancy points!
3. Slow down.
You're excited, we get it. You're ticking a new item off your travel bucket list, you're visiting your dream destination, and you want to make sure you do and see EVERYTHING. But here's the thing: you're not going to remember everything. Chances are, you're just going to remember the feeling of being there and the days you spent wandering around, immersing yourself in the experience. This means you don't have to plan every last second–and chances are, by not doing so, you're saving serious change.
4. E-mail is your friend.
Perusing every travel website known to man will only get you so far, and most likely will result in a headache thanks to the sensory overload. Why so many colors and fonts, travel websites? Instead, make them come to you. Sign up for alerts from the likes of Travelzoo, Jetsetter, and Kayak, and craft your vacation around whichever deals look most appealing!
5. Stop saying "I wish I could do that," and just do it.
If you really, genuinely wish that you could travel, then you need to stop saying "I wish" and realize that you can. We don't mean to get all Tony Robbins on you here (motivational speakers kind of freak us out), but it's likely that you're the only one holding yourself back from actually traveling. Sure, maybe you can't board a plane this second. But if it's genuinely what you want to do, then pick one place and make it happen. You don't have to see the whole world–you don't even have to leave the country if you don't want to. Just pick one place that makes you want to cry when you think about visiting it for the very first time, and make it happen. If all else fails, take out a bank loan that you can pay back ASAP, get your butt in gear, and jet yourself off to Bhutan or Moscow or Toronto, or wherever it is that'll make you happiest.
Tell us, travelers. Because we're still growing in this department… what are your ways you save?
xo!
the romantic & the wino