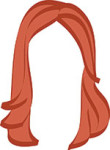 Hello, I'm the romantic and I'm addicted to my iPhone.
No, but seriously. From the second we met, it was love at first "slide to unlock" and I'm not here for a cure.
I'm here to convert you–by way of app love–to the dependent iPhone user I have become in a mere month and a half.
TRIPIT – Not only does TripIt recognize any emails in my inbox mentioning travel and auto-add them to a handy dandy little calendar, it even recognizes restaurant reservations! And THEN it tells me how far away that trip or reservation is. Paris? 7 days (!). Orlando? 49. Playa Mujeres? 120, ay ay! My next dinner reservation? Non-existent because I don't really leave my house in the winter. NOT THE POINT.
FLIGHTVIEW – I haven't flown anywhere since I got my iPhone, but I imagine it will be helpful in preventing me from spending 6 hours in Newark Airport because our flight was delayed (true story). For now, I stalk the hubs in the friendly skies when he's traveling for work! That way, when I'm crashing after a long day, I can check his flight status and see if I have the patience to wait to eat dinner… as if the answer to that is ever yes.
KAYAK – I wasn't sure this would be super useful because I prefer to book airfare online, but it also has a currency converter, price alerts, and a guide to airline baggage fees. Also love the "Buzz" feature that tells me the best airfare deal of the moment–right now it's NYC > LAX, apparently. I hope that at some point in my life I'll use it to book last-minute getaways to somewhere fun (and warm), but, you know. Baby steps.
POSTAGRAM – I have a newly developed Instagram obsession (follow me @_theromantic!) and apparently, this app will let you take your Instagram photos (or any photos in your camera roll) and send them to anyone in the US, UK, or Europe as a postcard! For just 99 cents! Magic! I didn't want to recommend an app that I've never tried before, so hubs may or may not be getting a postcard of pugface soon (5-7 business days).
JETSETTER – Much like jetsetter.com, this is more self-induced torture in the form of wanderlust than anything else, but I prefer browsing trips on the app to looking at the Jetsetter website. It's super easy to scroll through current deals or search by location, and the perfect place to find travel inspiration.
Other non-travel related apps that I love? Emoji for the most ridiculous emoticons (my personal favorite is the salsa dancer), Photosynth for taking panoramic photos, Big Lens for photo editng, and 8 mm for shooting old timey videos.
So basically, what I'm saying is, all this iPhone hype: not a joke. Having all of these new app options definitely changes the way we travel and share our adventures, and I apologize to all my phones of the past–from my very first Nokia to my very last flip phone–iPhone has trumped you.
Happy texting & happier travels!
the romantic