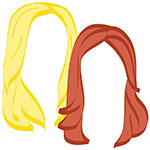 With less than ten days until Christmas and the winners of our #LTholidays giveaway announced, it's safe to say we're fully immersed in the holiday spirit. We're also both living in brand new cities this year, which gives us the perfect excuse to find the latest and greatest places to celebrate the season! Though there's something to be said about the tried and true holiday attractions — like Winter Wonderland in London's Hyde Park or the Light Show in Philadelphia's Wanamaker Building — the crowd-hating, semi-claustrophobic versions of ourselves also appreciate a quieter celebration away from all the hustle and bustle.
Enter: Festive Afternoon Tea at the Conrad London St James. Located a short walk away from Buckingham Palace, Westminster Abbey, and Parliament, it's the perfect place to stop off during an afternoon of London sightseeing or holiday merrymaking.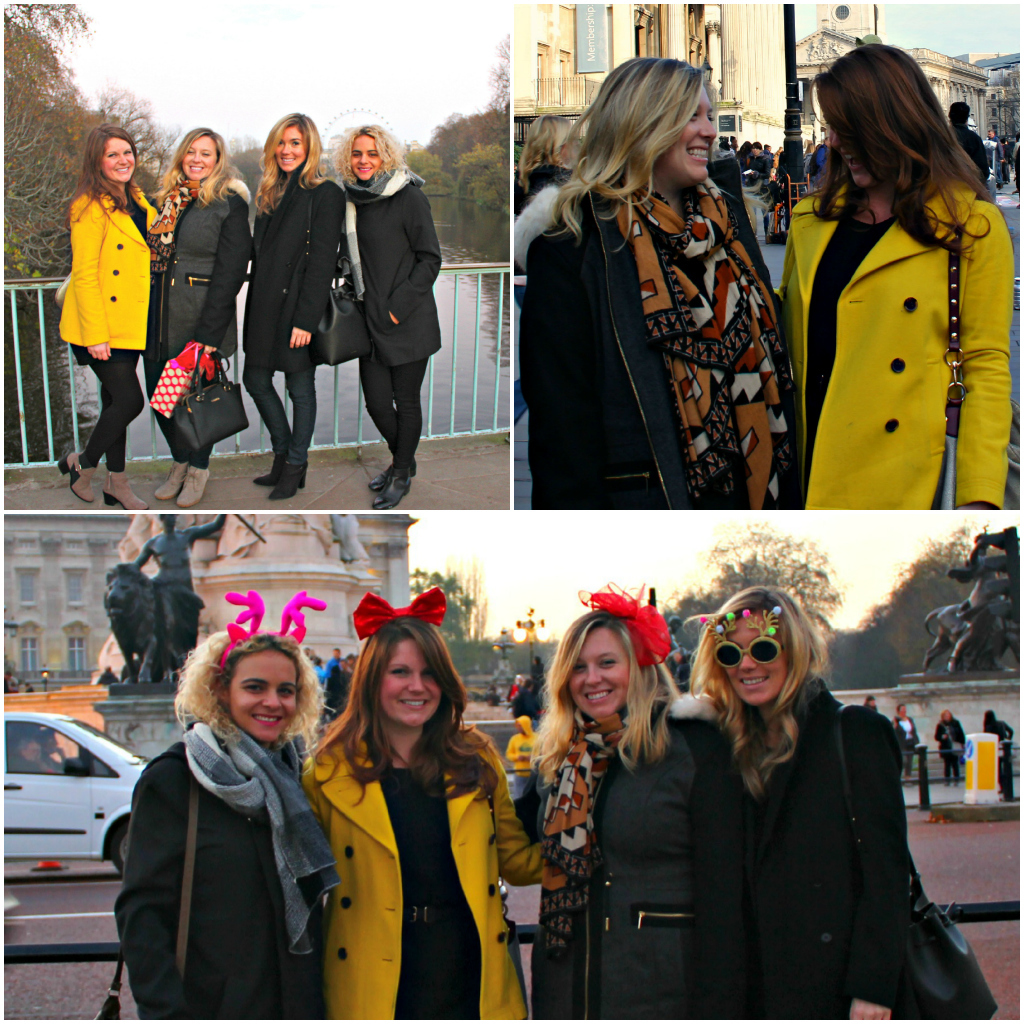 Complete with festive fascinators, of COURSE.
(We'll get to those in a later post, but they were bopping atop our heads for a very important reason.)
We walked into the Conrad and were promptly led to our table. Tea is served in the Emmeline Lounge, which offers a luxe and tranquil environment, adorned with plush armchairs and fresh florals. It's perfect for toiling the afternoon away with a pot of tea or a glass of champagne.
…or both!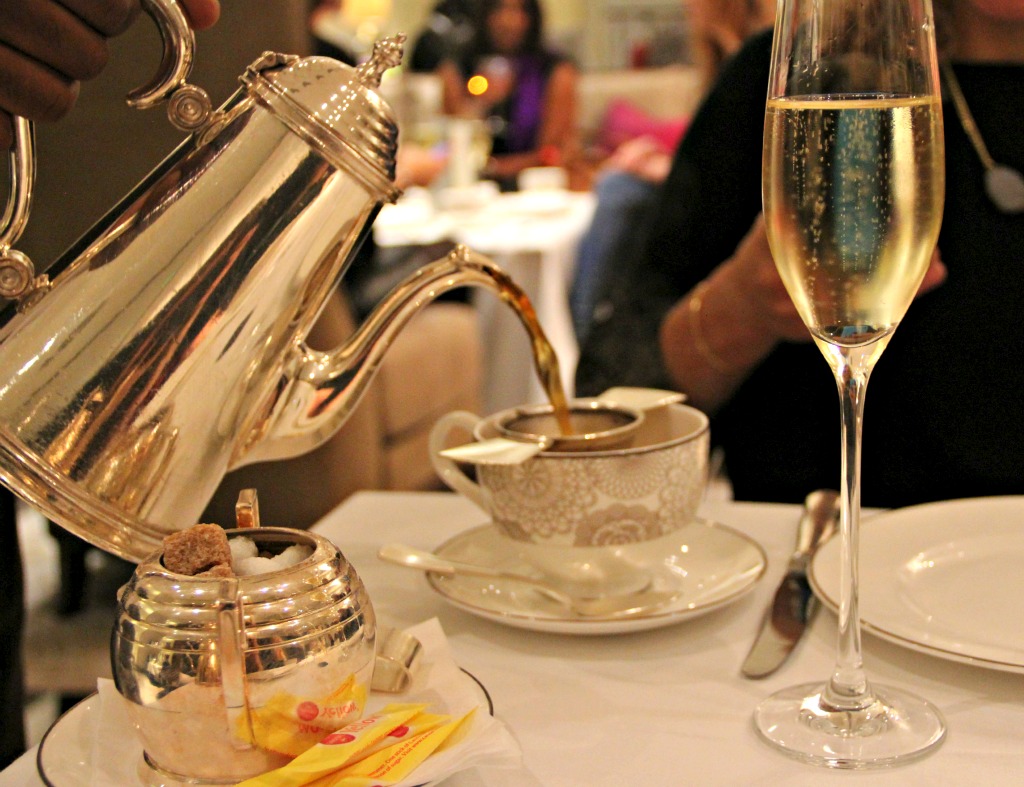 Though none of us are regular tea drinkers, the Conrad had a cuppa for everyone, offering a wide selection of classic loose leaf teas and herbal infusions. Three of us selected the traditional Earl Grey, while the romantic opted for a ginger tea (rebel!). Both varieties paired perfectly with the range of savory and sweet delicacies, including finger sandwiches (the beetroot and spinach was the group fave), mince pies, and freshly baked scones served with traditional clotted cream and jam.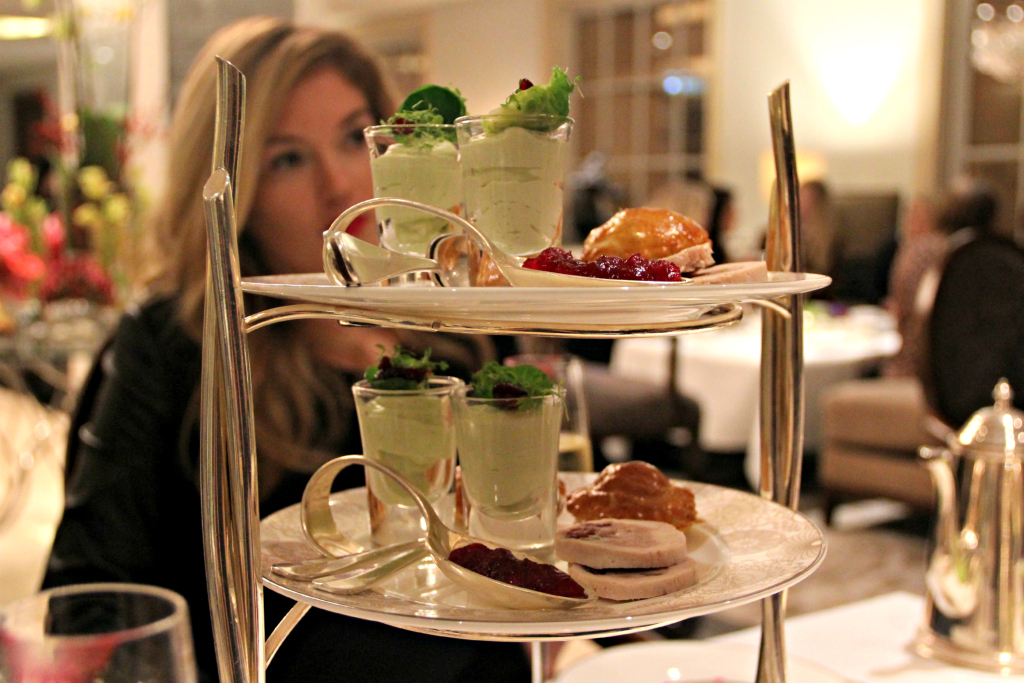 In addition to our tea, we also opted for "free flowing champagne" upgrade for an extra £8 a person (because, chellloooo), which was one of the best decisions we made in 2014. Our server never let our glasses of  Laurent-Perrier go empty, and we certainly drank more than £8 worth of bubbly.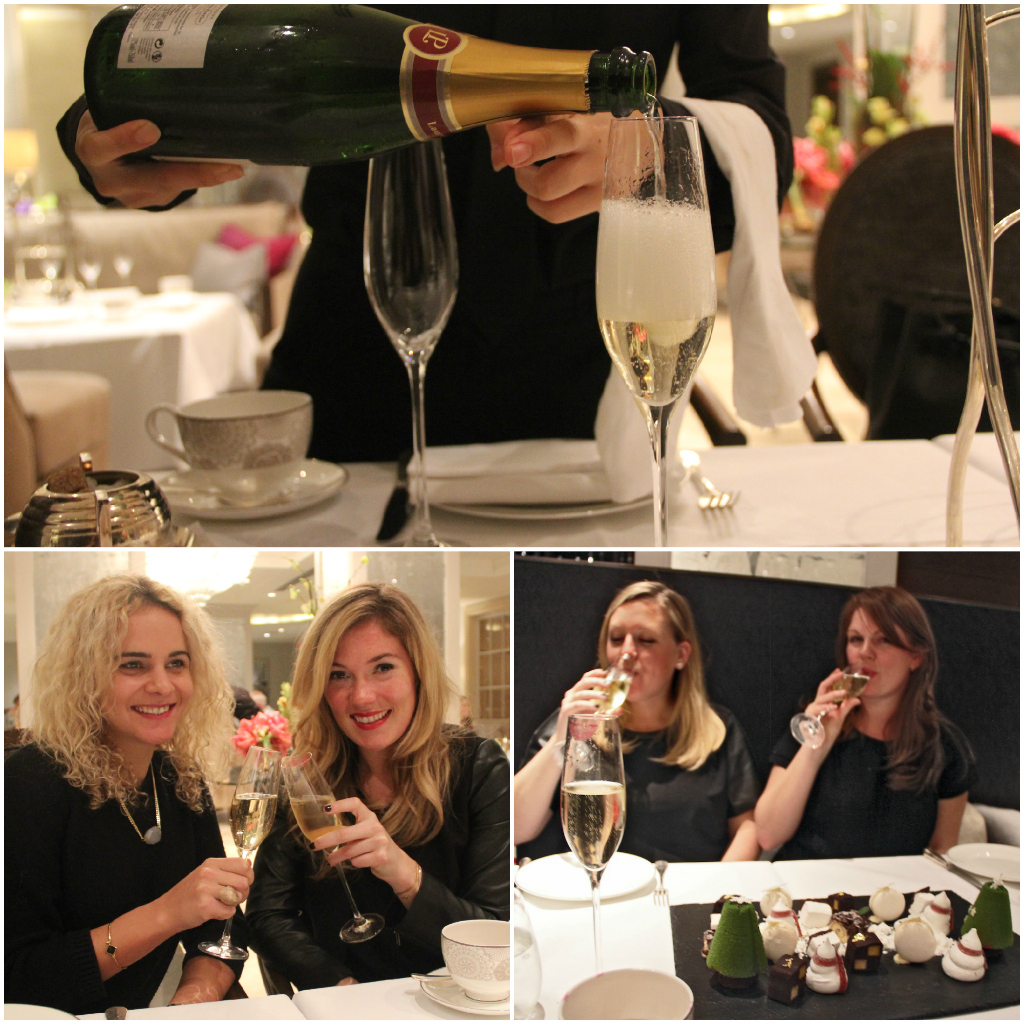 You can clearly tell which ones of us are used to hamming it up for the camera. We were just too excited for more champers!
Though the tea and champagne would have been more than enough to put us in the holiday mood, the highlight had to be when our server delivered an entirely edible winter wonderland scene, covered in a snow-dusted glass cloche and complete with meringue snowmen, fondant Christmas trees, and mini yule logs.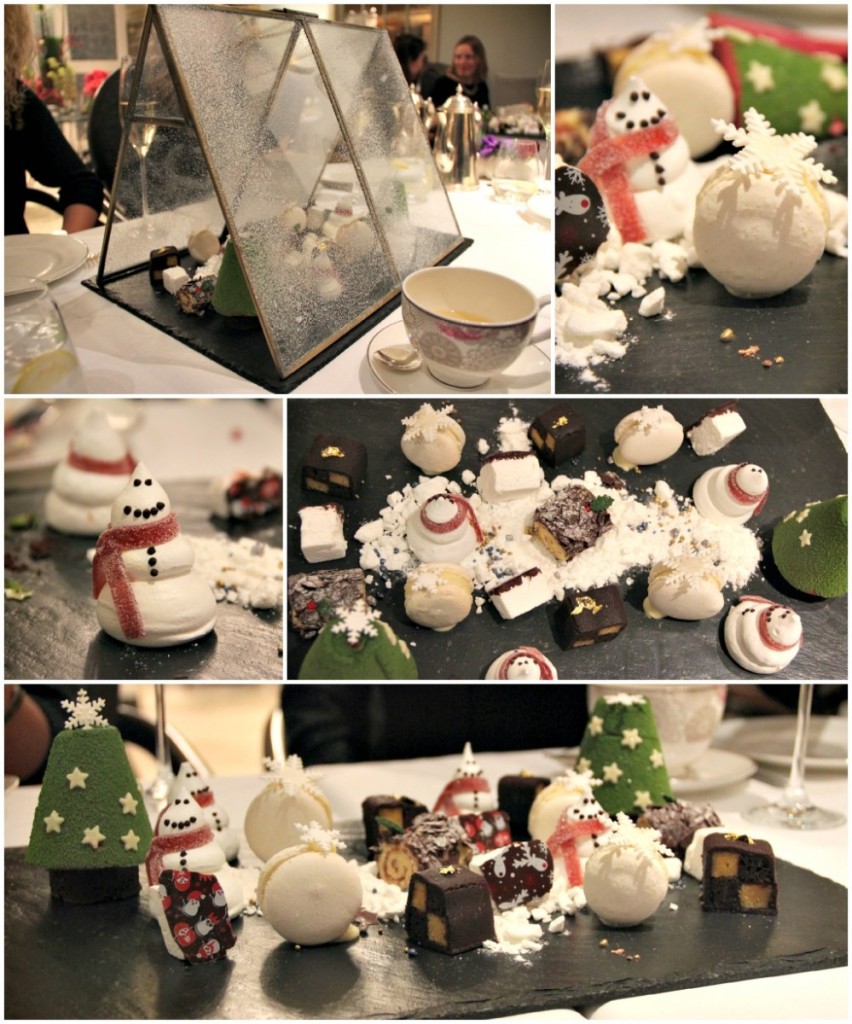 The Conrad's Festive Afternoon Tea is available through December 24th, and, if you visit on a Saturday or Sunday like us, a reverie choir is there to serenade the guests with Christmas carols.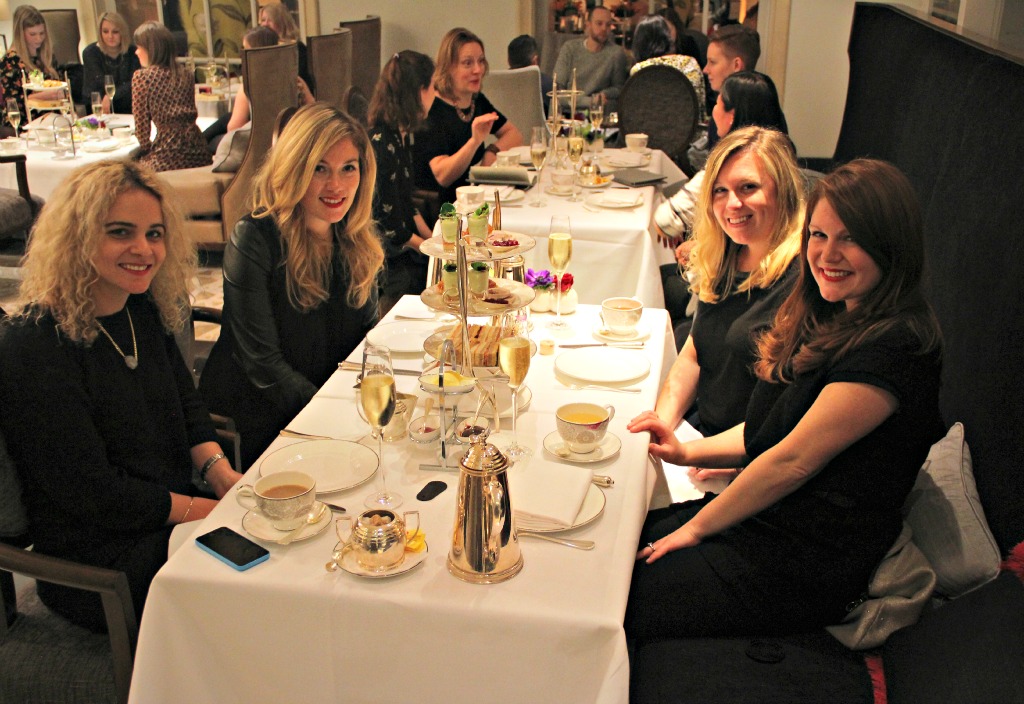 Get thee to The Conrad, drink tea, and be merry!
xo!
the romantic & the wino
– We were guests of the Conrad London St. James for our afternoon tea. No amount of Laurent-Perrier would sway the glowing opinions of our experience there. Prices start at £37 per person, but we obviously recommend including the champagne upgrade for £45 per person. Reservations are suggested, and can be made online.