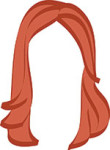 When you only have 48 hours in a city, it can be overwhelming. As soon as we arrived in Singapore, we were faced with many important questions. Mainly: where do we go, what do we do, and most importantly, what-oh-WHAT do we eat??
Because we successfully stuffed ourselves silly with dumplings in Chinatown on day one, by day two, we were ready to class things up a bit. Four Seasons Singapore to the rescue.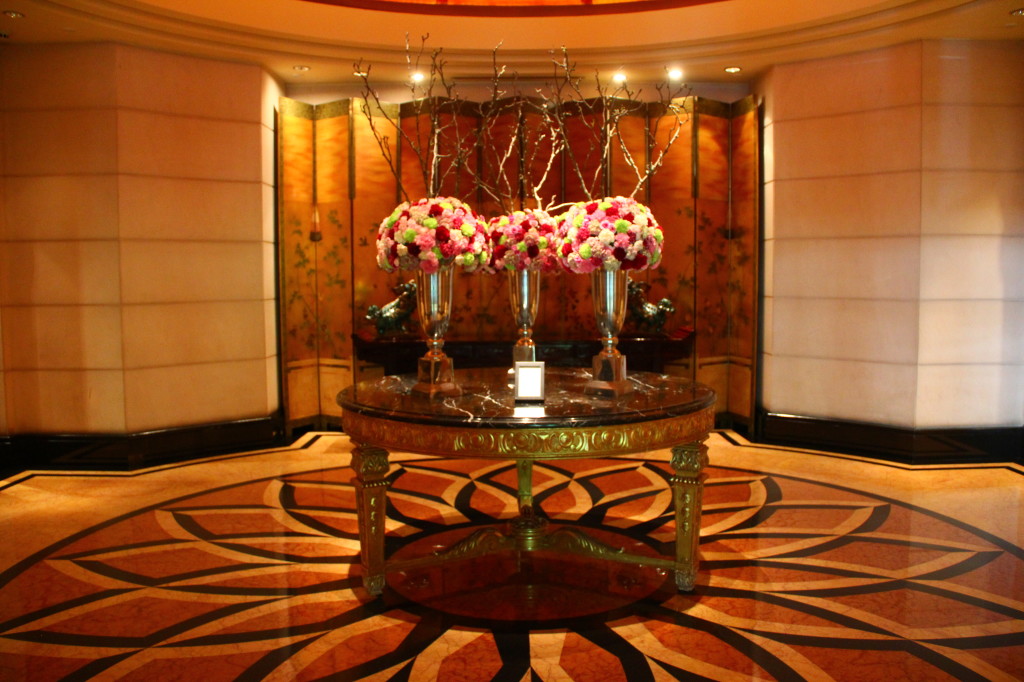 To be honest, I wasn't exactly sure of what to expect of Singapore in general. The hubs's school has a campus in the city which makes it a possible long-term destination for us in 2014, but even with our 48-hour stopover before heading onto Hanoi… I just hadn't given it much thought? Even still, as soon as we walked into the Four Seasons Singapore, the lobby pulled every little part of what I had envisioned Singapore to be into place.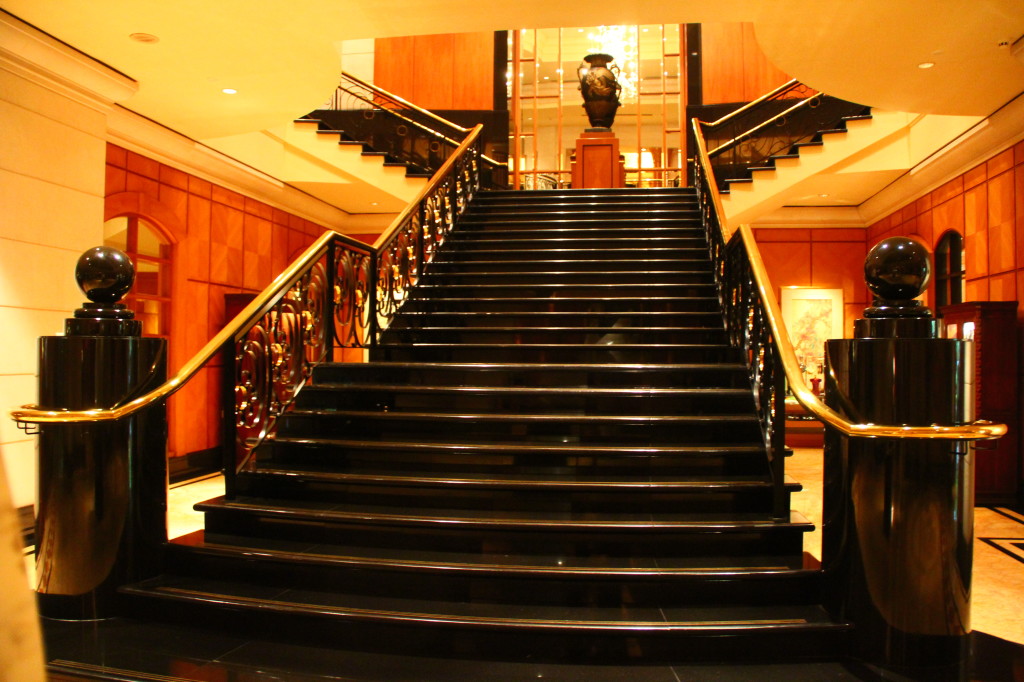 Though the many neighborhoods and enclaves of Singapore make this city-state an extremely culturally diverse destination, the heart of the city caters to high-end shoppers, affluent business travelers, and travelers seeking a luxury escape. Four Seasons perfectly encapsulates this, and the hotel's location just off the famed shopping mecca of Orchard Boulevard means it's a prime location for anyone looking to beat the heat when not winding through one of the nearby upscale shopping malls. 
Because we had just escaped Australia's plunging autumnal temperatures, we arrived in Singapore feeling very cocky. 40 C/103F? BAHA, we laugh in the face of sweat dripping down our backs! I mean, we did. But then we walked from the Bugis to our lunch at the Four Seasons and we wanted to die. So really, what I'm saying is: One-Ninety and chef Giovanni Speciale saved our lives.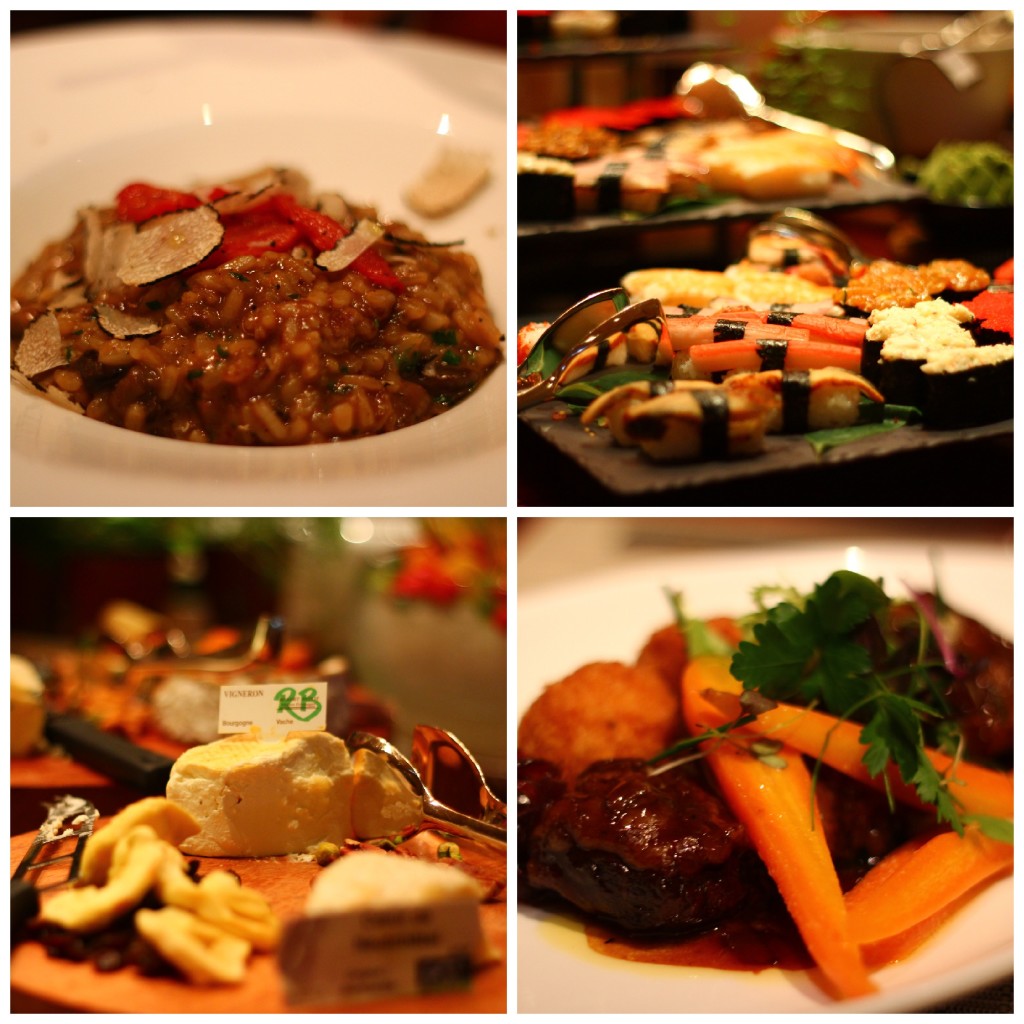 We were invited to try out their Mezze Lunch, which is a daily menu option perfect for those looking to splurge on an experience but not completely break the bank. At only $48 SGD (about $38 USD), the buffet-style set-up–with the option to order an entree as well–means you can continue to fill up your plate with the chef's most delicious menu options for as long as your stomach can take it. After sampling the risotto funghi, the beef tenderloin, an absurd amount of sushi, and (obviously) a few dips into the cheese board, I was literally about to burst.
Except, not really that much because there was also dessert: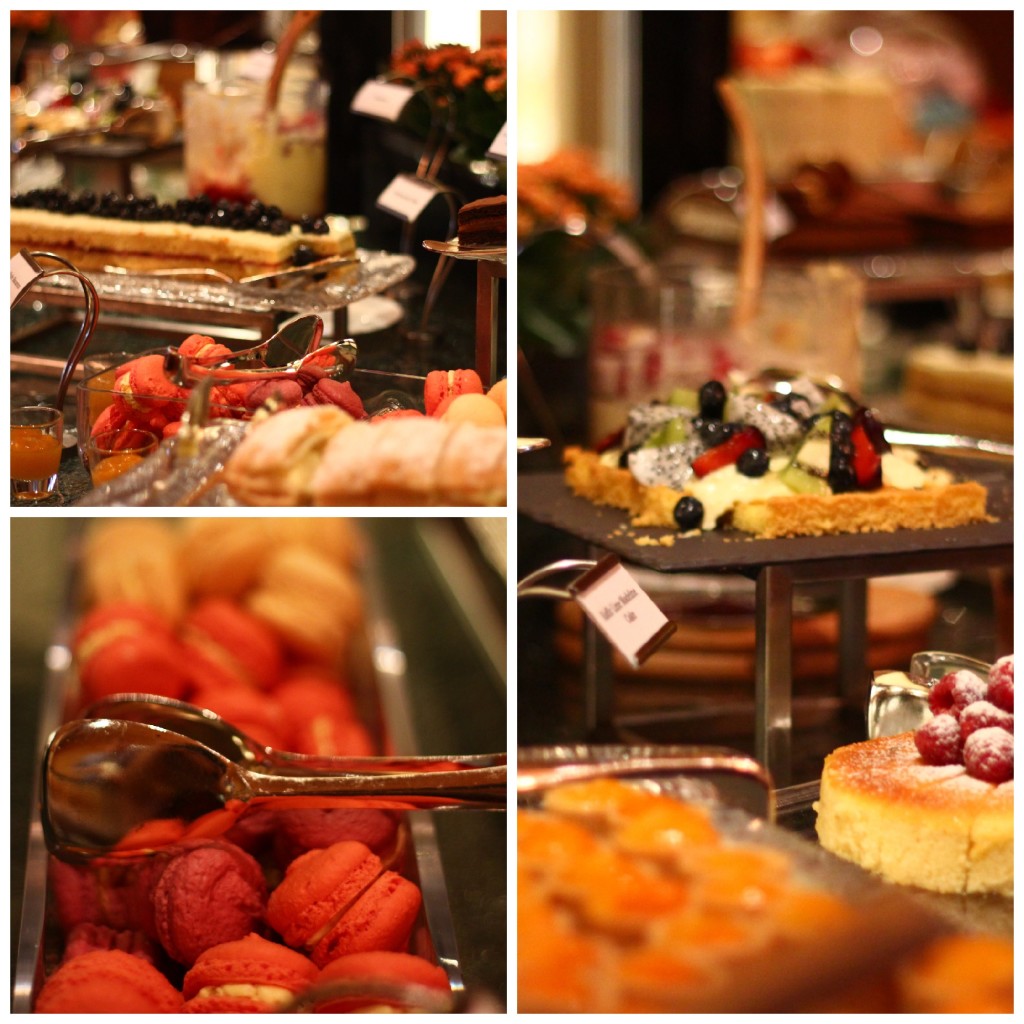 Luckily, a walk around the hotel was in store for us after lunch, or else I probably (definitely) would have fallen asleep in what was left of my cheesecake. Should you find yourself staying in one of the 255 guest rooms & suites at the Four Seasons Singapore, note that there is an option to sequester yourself to the couples-only 11th floor, or swim in the adults-only pool (the family-friendly option is conveniently featured on a separate floor). Though I'm warming up to the idea of unruly children being allowed out in public, I always appreciate a hotel that gives adults the option to avoid them if desired.
Similarly? If you're looking for Lucy/Ricky-type set-up, I loved these rooms the most: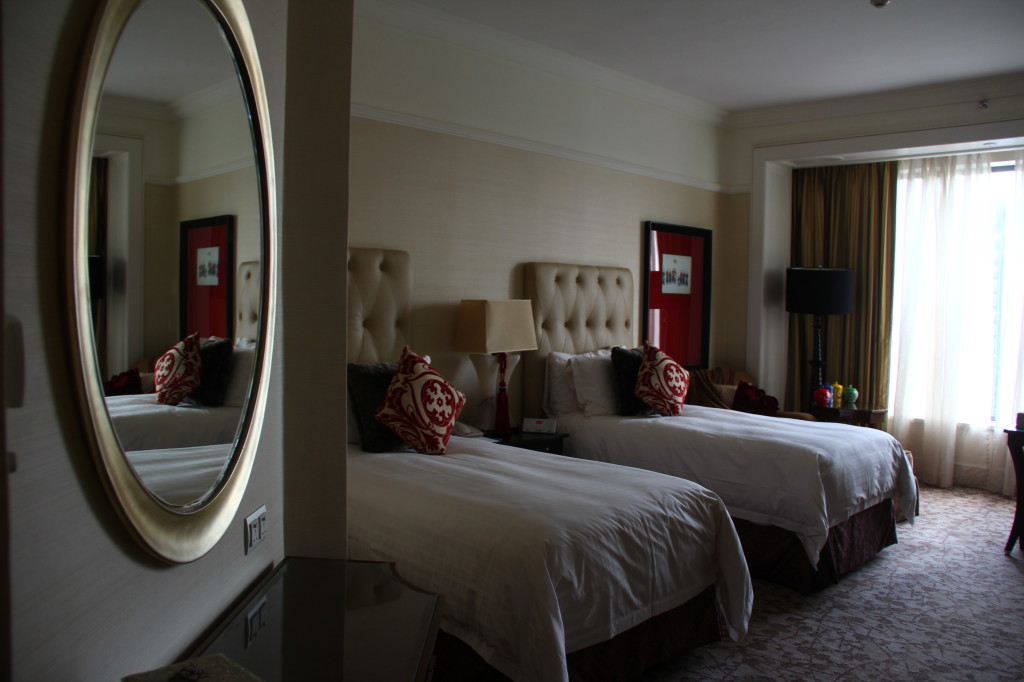 Because seriously, how cute?
Though we may have missed a dip in the infinity pool at the Marina Bay Sands, dining at the FS Singapore gave us a little taste of the luxe life in Singapore… and, seriously, still dreaming of that cheesecake.
xo!
the romantic
Though the Four Seasons Singapore invited the hubs and I to dine, all opinions are, as always, my own. I mean, did you see the dessert lay-out? Scroll back up… my opinions.