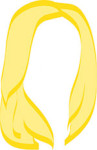 One of the best parts of being back in Philadelphia is the abundance of quality bring-your-own-bottle restaurants. It was only after moving away from the Philadelphia area years ago that I learned BYOBs aren't commonplace in other parts of the country. What's not to love about going out to eat and being able to bring along your own reasonably priced (ok, sometimes cheap) bottle(s) of wine?
As two people who love to go out, though can't always afford to as much as we like, Sean and I have become avid explorers of the BYOB restaurants in our neighborhood. We only have to walk a few blocks in any direction from our apartment to eat at some of our favorites.
Romantic and Cozy // The Farm & Fisherman // 1120 Pine Street
Sean surprised me with dinner at The Farm & Fisherman last year for my birthday, and it was the perfect spot for a quiet and romantic birthday celebration. The farm-to-table restaurant works with local vendors to ensure the freshest and most seasonal ingredients, meaning the menu changes frequently. With only 30 seats in the entire restaurant, reservations fill up quickly, so be sure to book in advance.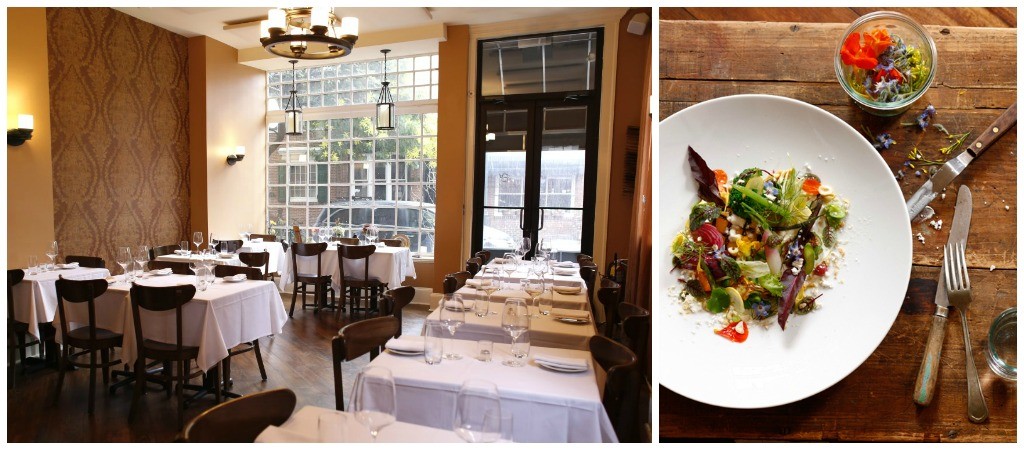 Photo credit left to right: Zagat and Fussing with Forks
Winner Winner Chicken Dinner // Mercato // 1216 Spruce Street
Since our first dinner at Mercato last fall, it's become our #1 neighborhood go-to. The tiny Italian-inspired BYO is always packed, which is no surprise given the divinely delicious menu which changes to fit the season. Though we've tried new dishes with each visit, our absolute favorite has been the Chicken Marsala served with mashed potatoes. The minute we see this bad boy reappear on the menu, we make ourselves a reservation. Do yourself a favor and do the same.

Photo credit: Mercato
The Underdog // Noord eetcafe // 1046 Tasker Street
I have to be honest– before eating at Noord, I was a bit wary of the menu. Among the many restaurants on East Passyunk Avenue, many of which are BYOBs, Noord stands out for its inventive Scandinavian menu, with dishes like herring sliders and smoked salmon hash served with matzo. Though different than our normal BYOB go-to's, Noord was recommended to us for its stellar brunch, so we headed to South Philly on a Sunday to see if we could get behind the unique fare.
It took approximately 10 minutes to fall completely in love with Noord. Rather than standard table rolls, you're greeted with honey and poppy seed bread straight from the oven. Each of our entrees was simple yet hearty and perfectly executed; I went with the braised brisket hash (unfortunately not pictured below but OMG), and Sean opted for an omelet stuffed with green apple, cheddar, and bacon. Our friends dined on one of the omelet specials– pulled pork!– as well as "The Dockworker"– a heaping plate full of meats, eggs, and potatoes. Who knew Scandinavian food was the perfect brunch cuisine?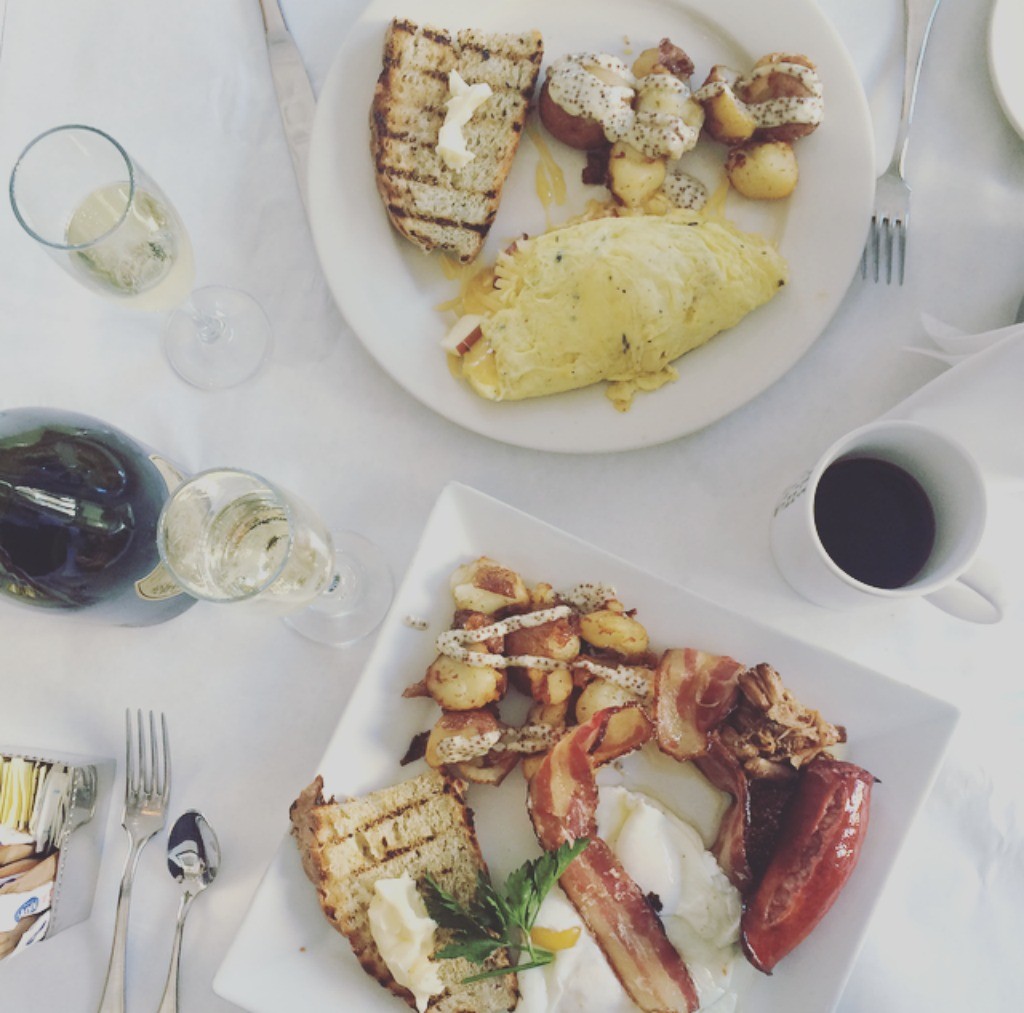 Comfort Food // Giorgio on Pine // 1328 Pine Street
We've been aiming to eat at Giorgio on Pine since we moved into our neighborhood over a year ago but have consistently forgotten to make reservations in advance. The one time we attempted to walk in on a Saturday evening for dinner, the hostess told us it would be over a 2-hour wait for a table. So, when it came time to decide where my parents would take us for my 30th birthday dinner, we knew exactly where to call. We decided on an early Sunday dinner at 3:00pm, and even then, the small Italian restaurant was absolutely packed. A word of warning: don't expect over-the-top customer service, especially from the eponymous proprietor. However, you CAN expect absolutely insanely delicious and– I'm told from my Italian stepmother– authentic Italian cuisine. The four of us shared the mussels and sautéed calamari appetizers and then went with four different pasta options for our main course, each more delicious than the next. The winner? My linguine with prosciutto, mushrooms, and peas in a cream sauce. Oh em geee, get me back to Giorgio's this very minute!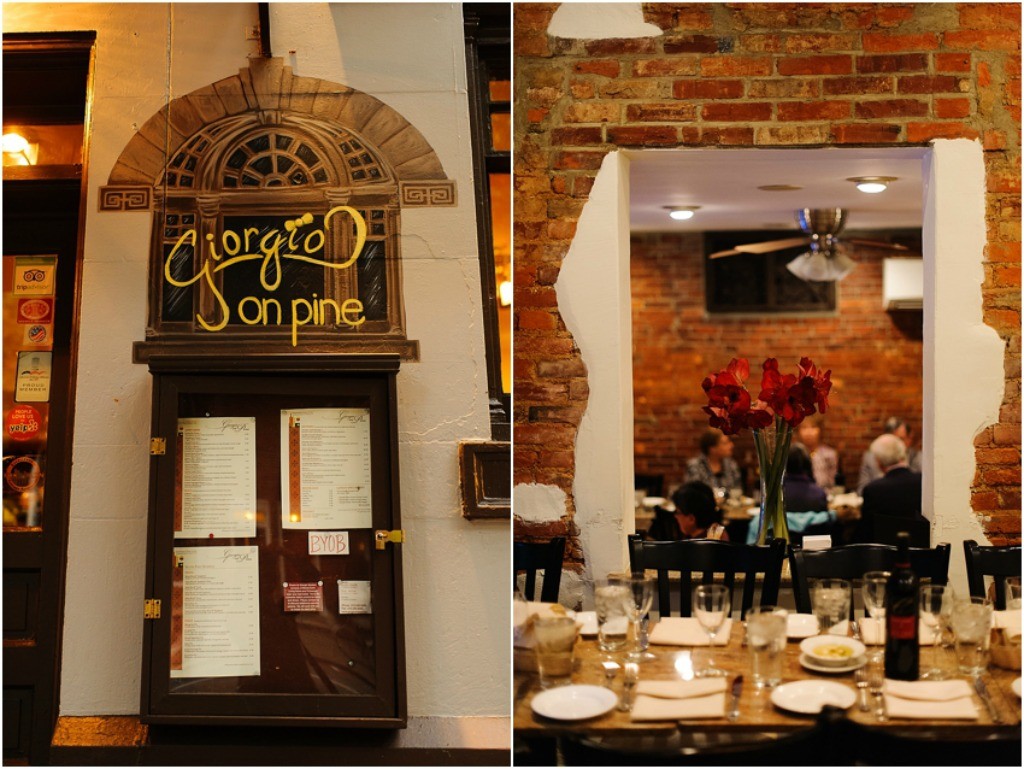 Photo credit: Girl Photography
Ambiance and Atmosphere // Branzino // 261 S. 17th Street
Branzino is best during the warm-weather months when you can enjoy their beautiful outdoor space. Friends of ours have taken advantage of the outdoor terrace and BYOB aspect for private parties with large groups, including birthday celebrations and rehearsal dinners. The restaurant specializes in fresh seafood, including its namesake branzino, but the pasta dishes are also worth ordering. We'll have the gnocchi, please!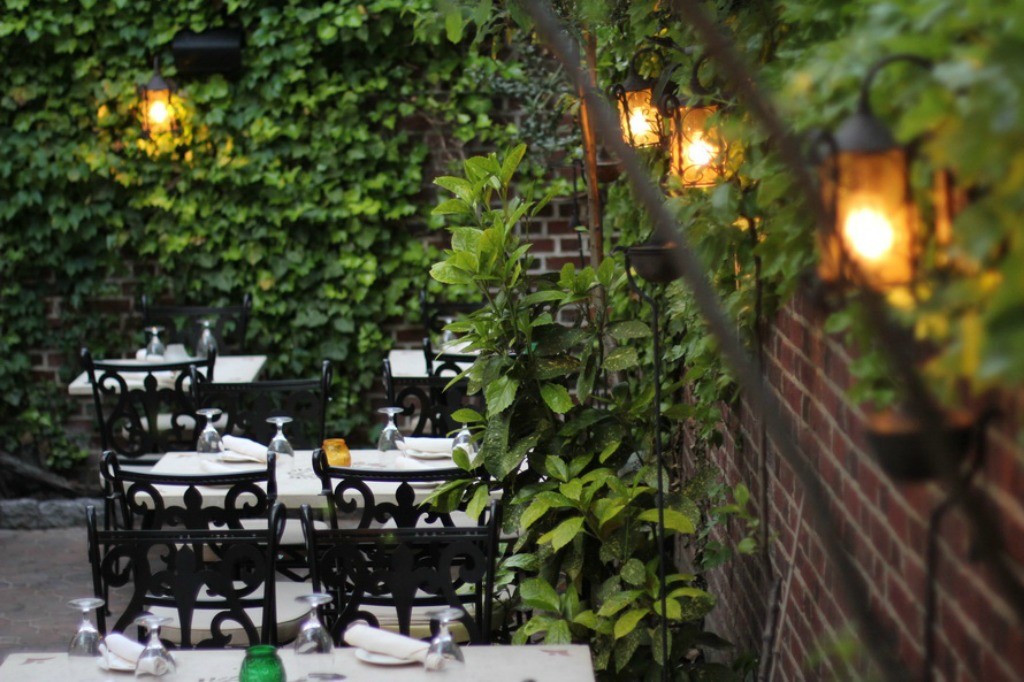 Photo credit: Branzino
Honorable mention // Russet // 1521 Spruce Street
We've had Russet on our list for months and even made a reservation during Philadelphia Restaurant Week but ended up canceling last minute (lazy). With our renewed devotion to BYOBs over the last few weeks, we decided to finally check out the popular center city restaurant. Located in a historic brick townhouse, Russet's dining room is warm and intimate– like a dinner party with 40 of your friends.
We were so excited to try the rustic, French and Italian-inspired dishes, especially some of the seasonal pastas. Though Russet goes all out with presentation, with inventive pairings and the most beautifully put-together plates, the dishes themselves didn't quite match our high expectations. We started with a half-dozen oysters and two of the pasta starters and then selected the sea bass and lamb leg for our second course. For dessert, we opted for the upside-down apple cake and the pumpkin maple ice cream, which ended up being our favorite dish of the night. Though everything went down well (especially with our table's 5 bottles of red wine), we were left wanting just a bit more, and when the check came we were surprised to see how much everything totaled up to, even without alcohol. If you're a true foodie who values constantly rotating menus or prettily presented dishes, definitely put Russet on your list. For those that value the cost-effective angle of BYOBs, this one may not be for you.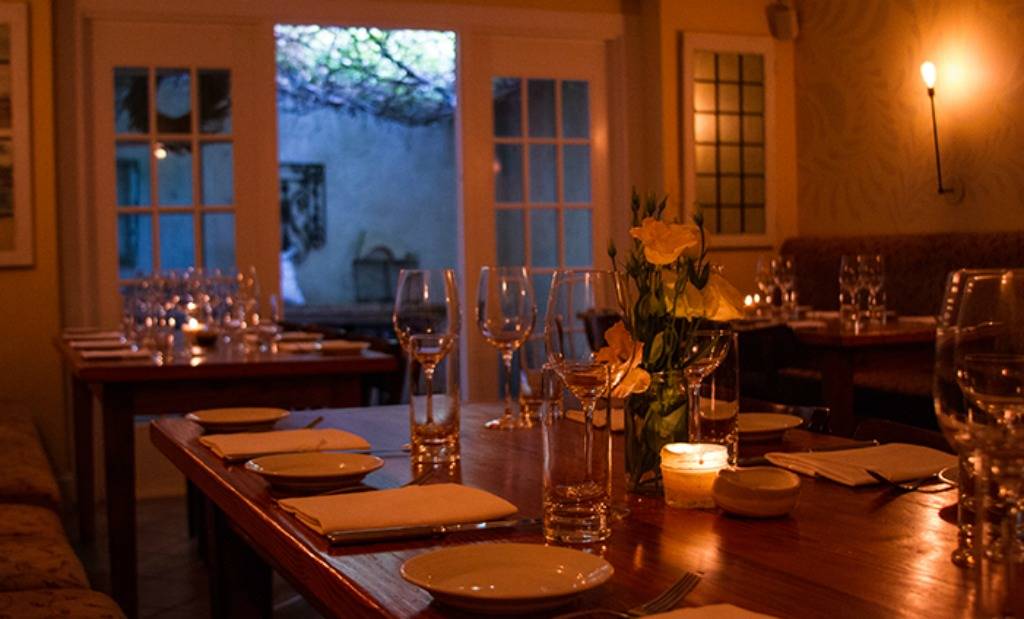 Photo credit: Russet
With an abundance of options in Philadelphia, I know our love affair with BYOBs is far from over. So tell me, Philadelphians, what are some of your favorites?
xo!
the wino
Save