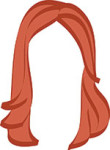 I've come to accept the fact that on a near-daily basis, I will think to myself "I need a vacation." And most of the time, it's based in nostalgia–I need to go back to Paris, I need to go back to Italy, I need to quit my job and buy a hotel in Santorini. But other times, it's real and genuine and I really feel like I'm not going to last another second if I don't have a vacation planned in the very near future that I can look forward to.
The hubs can attest to this: if a month goes by where we don't have something–ANYTHING–on the books, I launch into crankpants mode and try to figure out something to plan. This is how, after a winter of being locked indoors with nothing but a brief (albeit perfect) weekend ski getaway to New Hampshire, we called up family and friends in far off places, scraped together our credit card points (gracias Starwood Preferred Guest Amex), and went to San Diego, DC, and Puerto Rico all within a month of each other.
But last night, as I walked home from the subway after work at 8:45 pm and I thought to myself "uugghh, I need a vacation," I realized there are times when you really do NEEEED a vacation.
1. When your schedule sucks. The first year or so that hubs and I lived together, he was working 80+ hours a week and I was interning, going to school, and working at J. Crew. In Rockafeller Center. At Christmastime. I know.  It's safe to say that any time we took off during this year was very much warranted–for our sanity if nothing else.
2. When your best friend moves to Ireland to get her master's degree. Or your hubs's best friend gets an offer to live on a two bedroom sailboat in St. Thomas for 6 months. Or that same guy moves to Las Vegas a year later. This all goes back to the wino's advice to rub elbows with people who can offer up the goods: they'll give you the best experiences. These are the trips you have to take because when else in your life will you go on a 7 day St. Paddy's bender or live on a sailboat or spend New Year's Eve at Nelly's party? Never.
3. When you're stuck. Your job is great, you love your friends and your dog and your whole house is great, you can do ANYTHING GOOD. But you're BORED and listless and tired everyday after work. This is when it is time to start saving, book the cheapest ticket, and let the countdown begin.
4. When it's busy season at work. Seriously, if I didn't have our trip in October to look forward to, this next month of long, long days would look a whole lot more overwhelming.
5. Because you want to, and you can. All of the trips we've taken have been because we genuinely wanted to figure out a way to make it happen. Of course we can't afford to jet off somewhere exotic and inspiring every month. But every weekend we've spent out of Manhattan this summer has felt lifesaving, and we make it a priority to take one week-long vacation every year.
The first time I took a vacation at a big girl job in the "real world" it got back to me that my boss made a comment about me taking off too much time for only having been there a year (I was missing 6 days of work in a row). And without getting too serious, I think this is a genuine problem that a lot of people have–their bosses make them feel like it's not ok to unplug, unwind, and refresh. And you know what? Screeeeew them.
You need a vacation.
xo,
the romantic