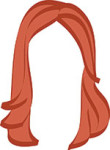 Pre-Iceland, I had one stupid concern. I was irrationally worried that, based purely on the adjectives I'd heard to describe each country, Iceland would be like New Zealand light. Other-worldly, majestic, inspiring… New Zealand certainly fit the bill, so how was Iceland going to live up to that?
 Yeah, dumbest fear ever. Yes, there were a lot of similarities—green, rolling hills, sheep randomly crossing the roads, beautifully colored bodies of water that don't even look real. But culturally? Totally, totally different. I mean, obviously. And I didn't think it was possible, but if I really, truly had to pick one… I'd say I liked Iceland just a smidge better. And I owe most of that to Reykjavik.
Though I fell in love with New Zealand, I didn't really fall for any of the big cities. I can't put my finger on it, exactly, but they all felt like imitations of other places. Wellington and Queenstown got close to winning me over, but for this city girl, I was surprised to find that I much preferred New Zealand's vast countryside to any of the cities we explored. All of Iceland was equally awe-inspiring, and the fact that I loved its capital city so much was the icing on the Kiwi vs. Viking cake.
 Where to Stay on a Budget // Bus Hostel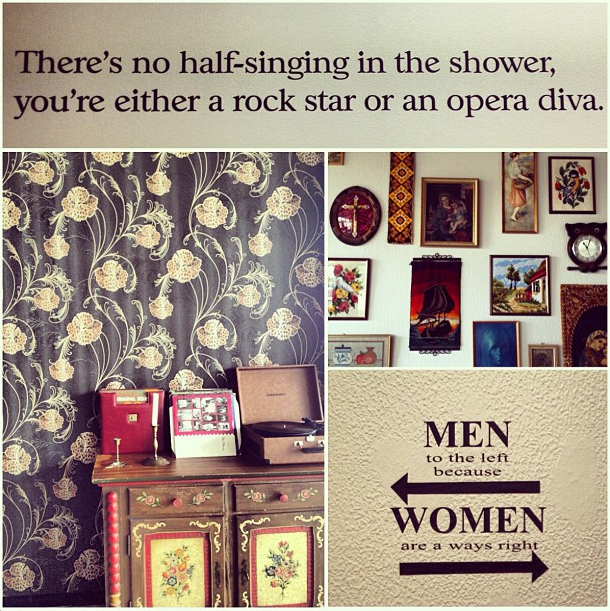 We spent three nights in Reykjavik in total, and our first two nights were at Bus Hostel. It's a little bit of a hike from everything, but Reykjavik is small enough that it really doesn't matter. It was an easy cab home after our night out on the town, and would have been an easy walk into town if Inga of Tiny Iceland hadn't graciously picked us up both times we explored the city. The decor was quirky and cute, and the public spaces were extra kitschy. The rooms themselves were ultra basic, and seeing as it had just opened mere months before our stay, everything was SUPER clean. En suite bathrooms aren't an option here which I  was a little meh on (it was getting near the end, remember, so I was allowed to be put off by such things), but the bathrooms on each floor were private, clean, and bright.
We rented our car from SADcars (more on that to come), and due to the convenient fact that SADcars' reception is located in the Bus Hostel lobby, we were able to check out and drive right off into the sunset! …Except not literally, because the sun never sets in Iceland in July.
Where to Stay for a Treat // Icelandair Hotel Reykjavik Marina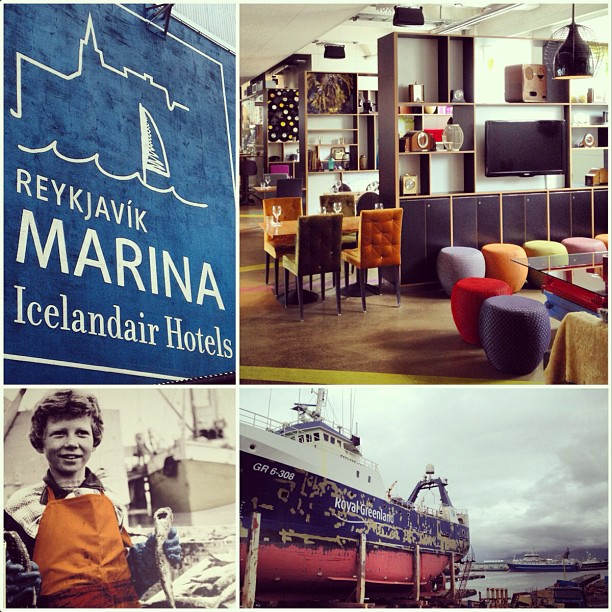 We first stopped by this hotel for a drink at The Slippbarinn on our day of sightseeing. We fell head over heels for pretty much everything about it, and ended up spending our very last night of our RTW here, in style. It was cozy, perfectly decorated, and delightfully inspired by the neighboring Marina in every way.
Click to enlarge the below and read the sassy signage (which Icelanders seem to love, by the way):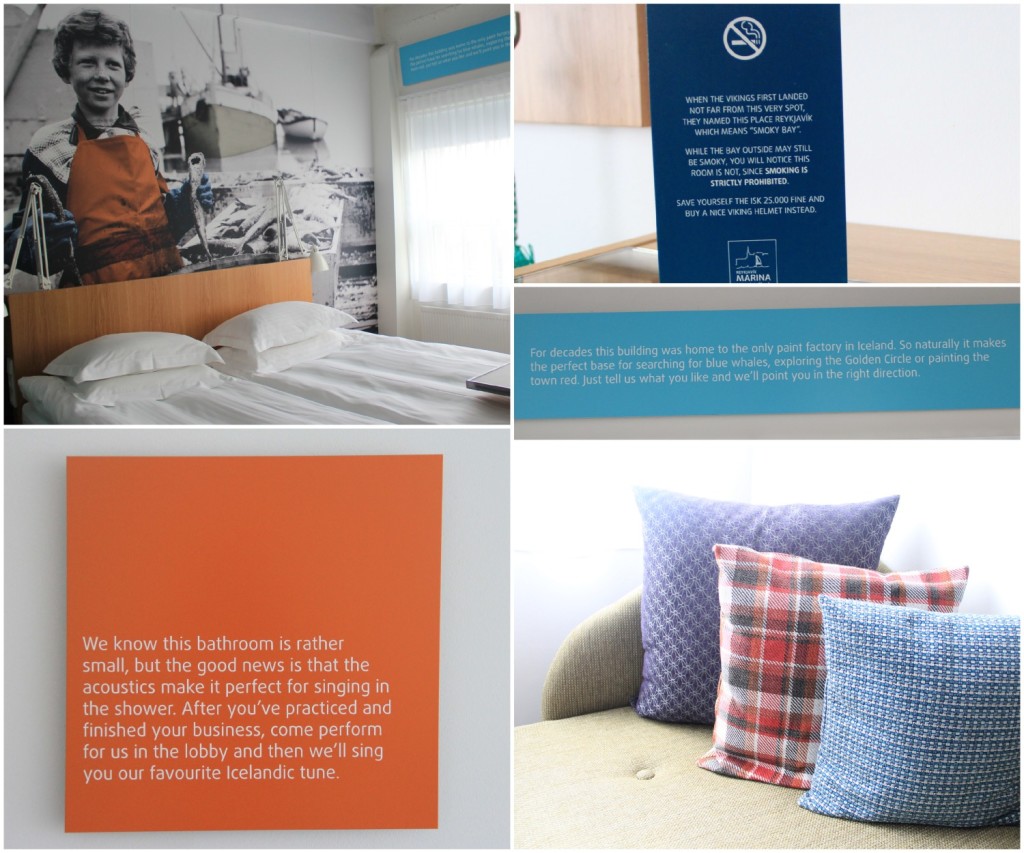 This was also where the hubs and I were forced to try rotten shark, or hákarl. Inga and her summer intern, Laura, convinced us it's just something you have to do, and… well, here's how that went: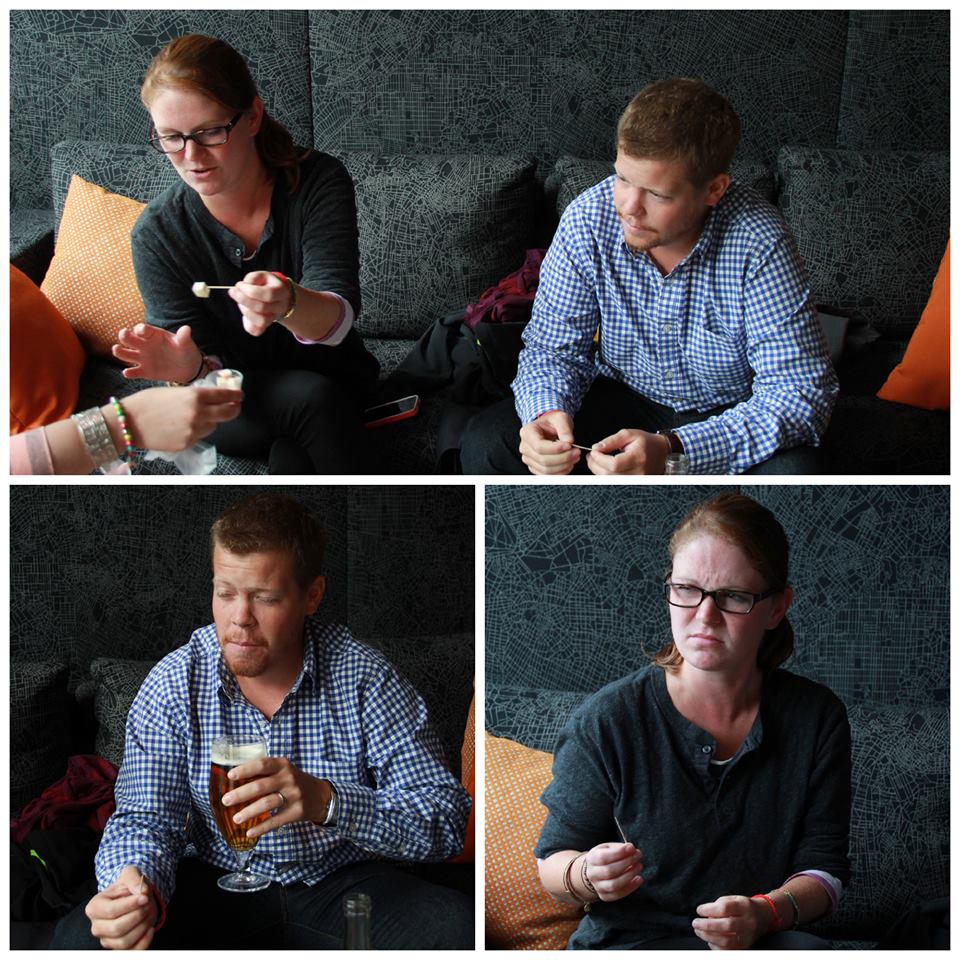 Guys, it was rotten shark. It smelled like a women's bathroom at a baseball game. If I can have fond memories of a hotel that was the scene of THIS crime, then it has to be good.
OH, also, because it's an Icelandair hotel, you can apparently check into your flight at the front desk! We somehow missed that memo, but took note for next time — because there will definitely be a next time. Just sans hákarl, because. Obviously.
Where to SKÁL // Bar Crawl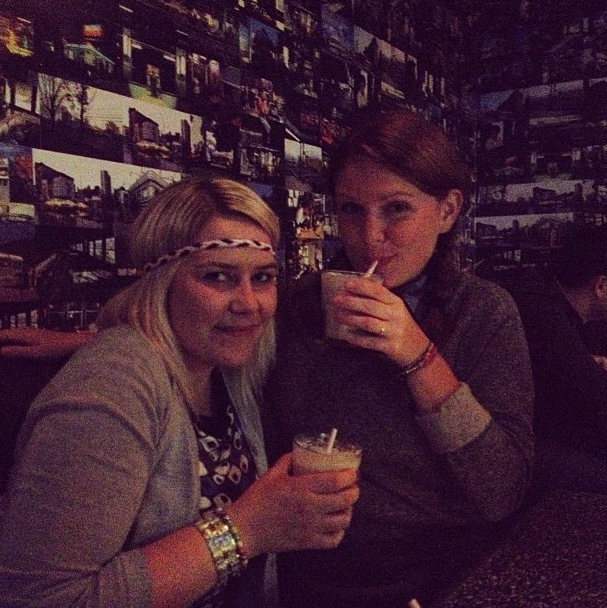 On our very first night, Inga offered to give us a taste of local nightlife. Girlfriend knows how to host. Here's where we ended up:
Den Danske Kro – We started & ended our night here, first for pints of local brews, then later for live music. It was the perfect local pub. It's also where we tried shots of brennivín, and what I'm starting to realize is that our time with Inga was just a series of her convincing us to try terrible tasting things and then laughing as we tried not to vom.
Lebowski Bar – Though I've only seen The Big Lebowski once, like, a million years ago, the dude has apparently made his mark on Reykjavik. We sipped White Russians and laughed at the themes — including a bowling alley and a front porch, natch.
No matter where you go, if you're there in the height of summer, prepare to be totally confused as you walk out of the bar at 2 AM to find that it's still pretty light out.
Where to brunch // The Laundromat Cafe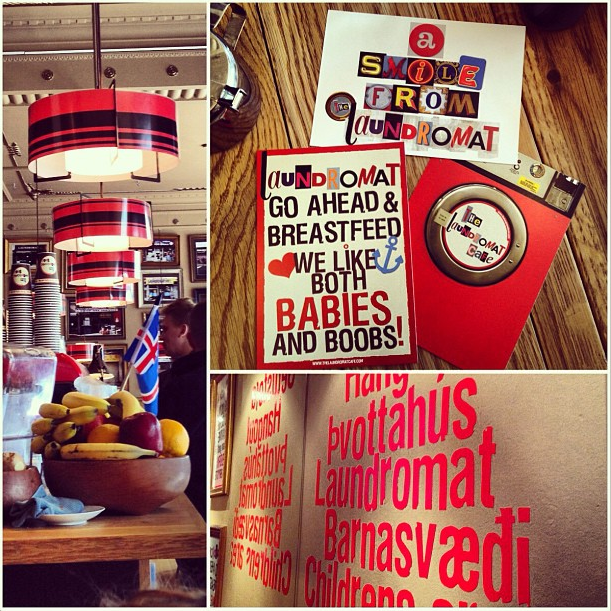 After our big night out, a big brunch was in order. Laundromat to the rescue. The place was crowded without being packed, and the food was fresh and filling. I loved that design and aesthetic is obviously important to Icelandic establishments, and the Laundromat was no exception.
As for the food, I'll let our order speak for itself: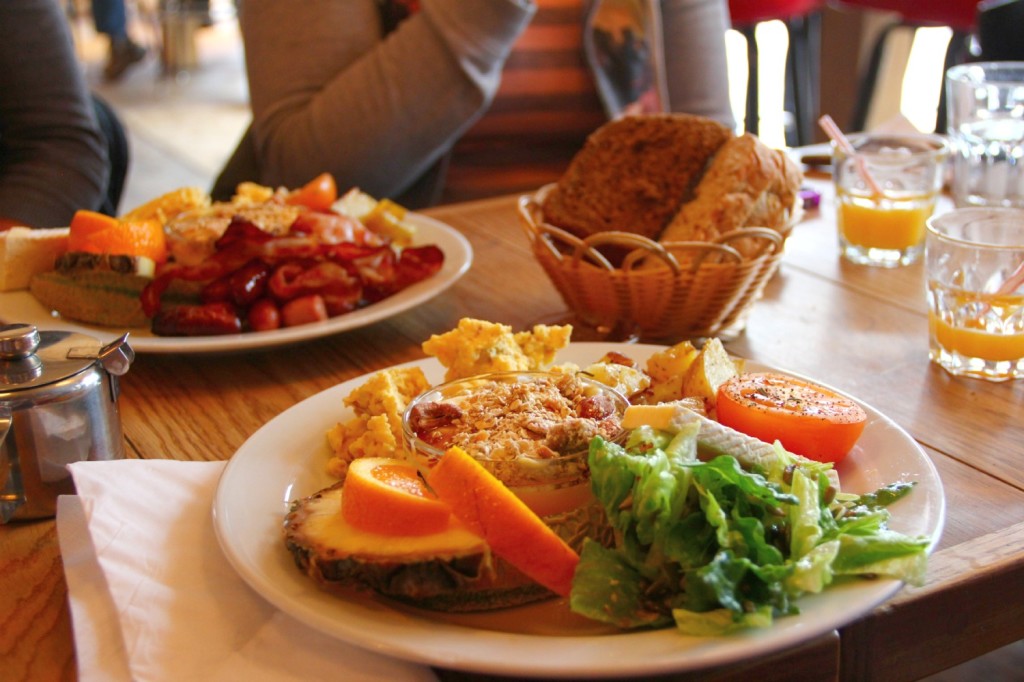 How to See the City // Explore on Foot
We set off to see Reykjavik after brunch, and walked around the entire city.
We climbed to the top of Hallgrímskirkja for views over the capital: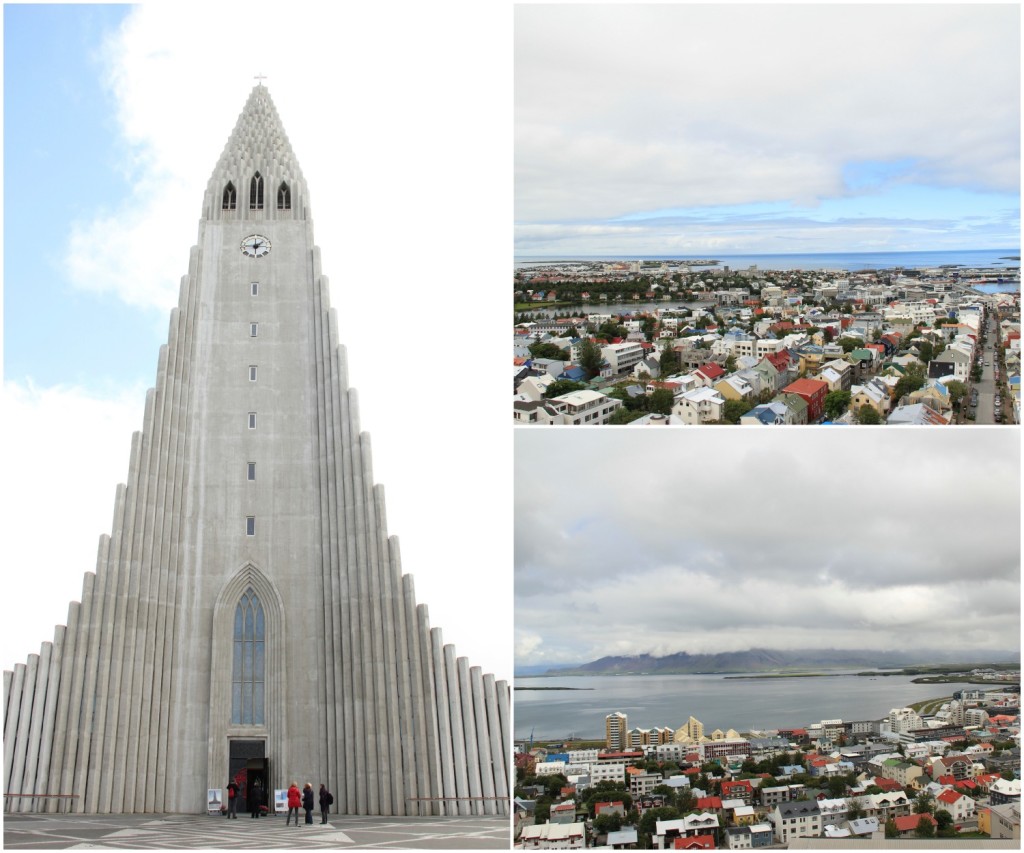 We visited Harpa, Reykjavik's concert hall: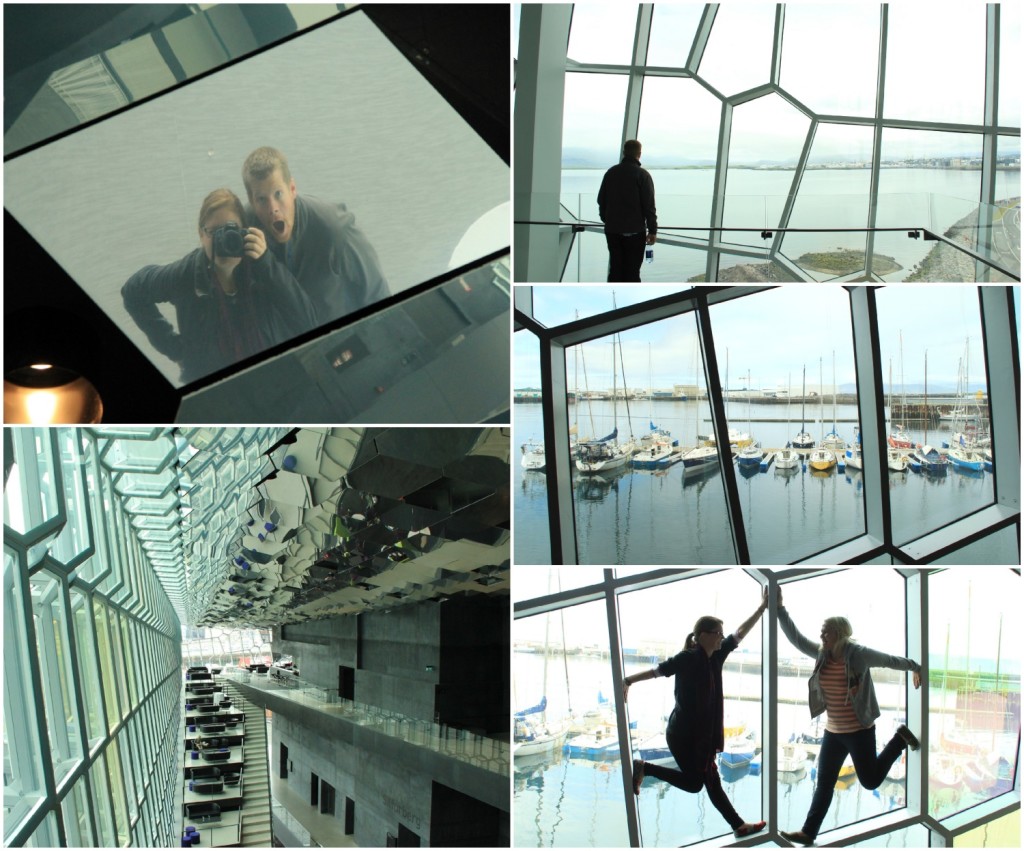 And we hopped from statue to The Pearl and back again. Like true vikings!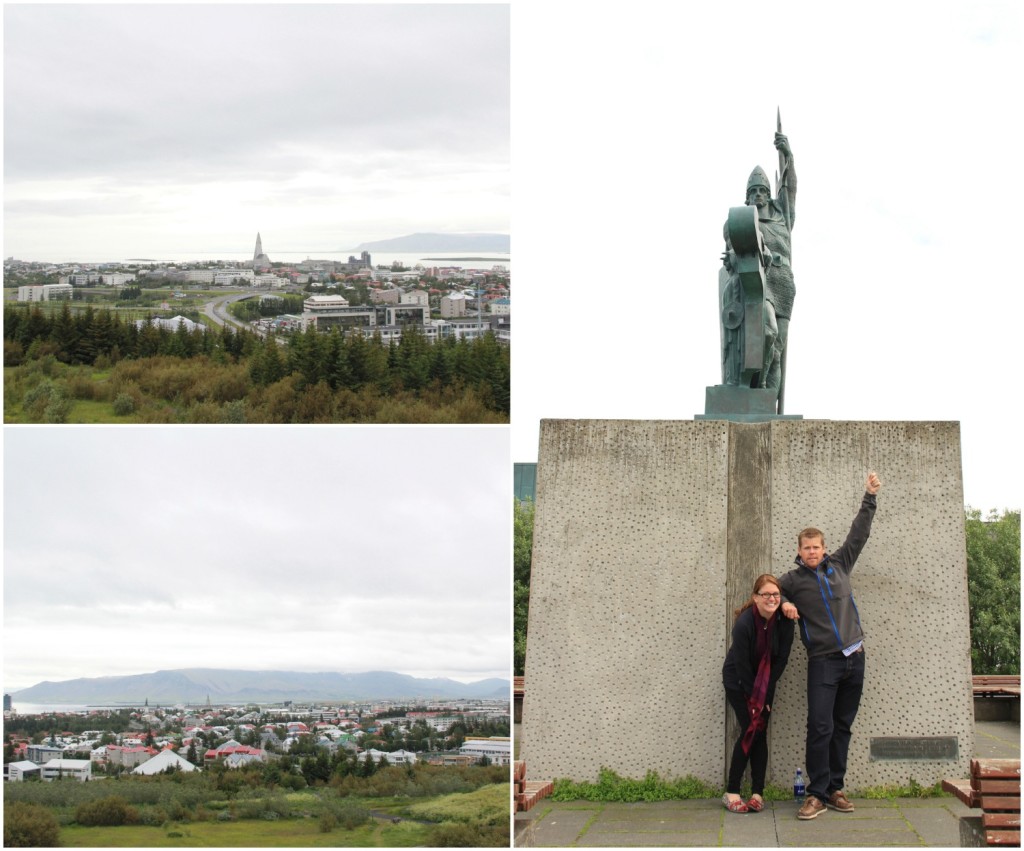 Most importantly, however, we knocked on the door of the home of the President of Iceland: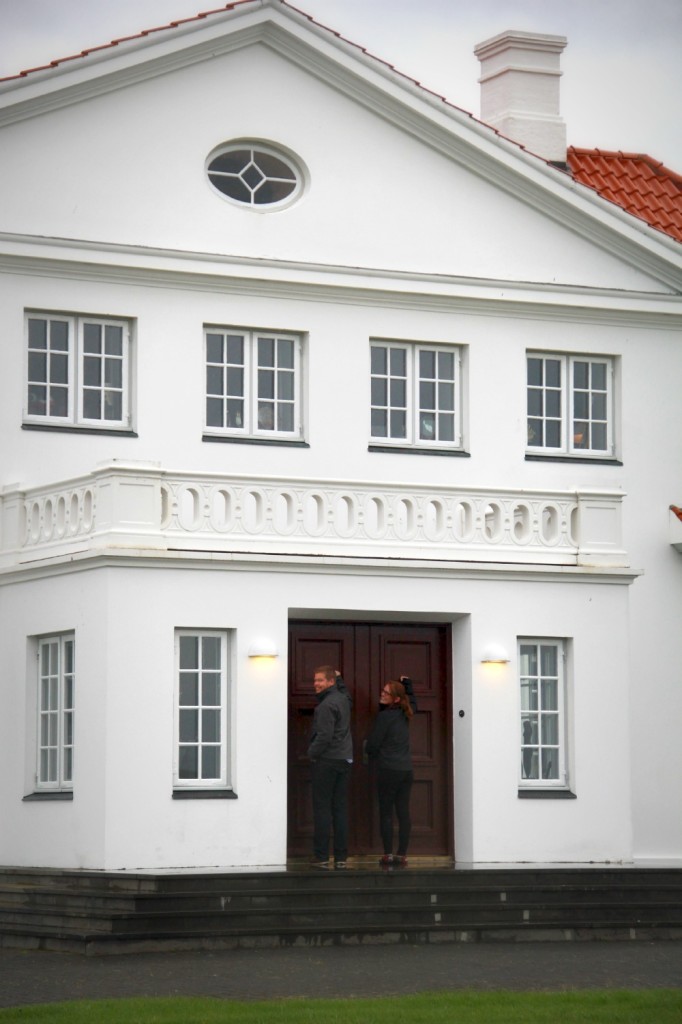 Yeah, seriously — that is the straight up front door to the home of Iceland's president. No guards, no trespassing signs… nada. Though Mr. Ólafur Ragnar Grímsson was not home at the time, Inga assured us that had he been around, he most likely would have invited us in for a cup of tea.
And this, I think, perfectly exemplifies everything there is to love about Iceland.
Where to Snack // …Everywhere
You shouldn't be surprised to learn that most of our tour focused on trying new foods. My two favorites? Hot dogs from Bæjarins Beztu Pylsur, because you don't go to Reykjavik without eating one of these: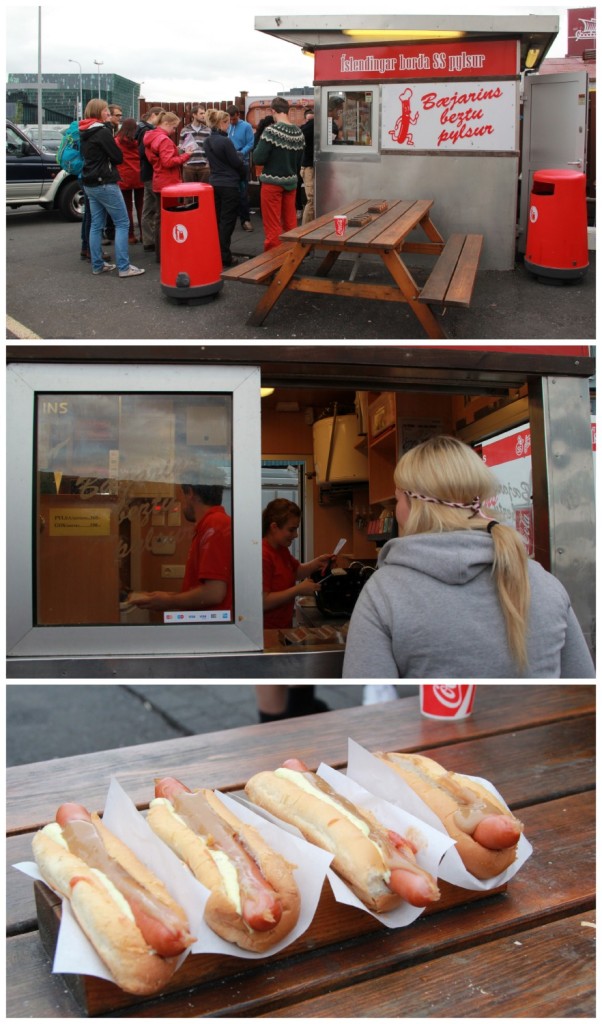 And lobster soup from Sægreifinn, on the Marina, which I don't have a picture of because it was stupid delicious and I ate it way too fast.
My least favorite? Dried fish from the local market, which Inga said she eats like potato chips. I couldn't get into it, but the hubs was kind of a fan.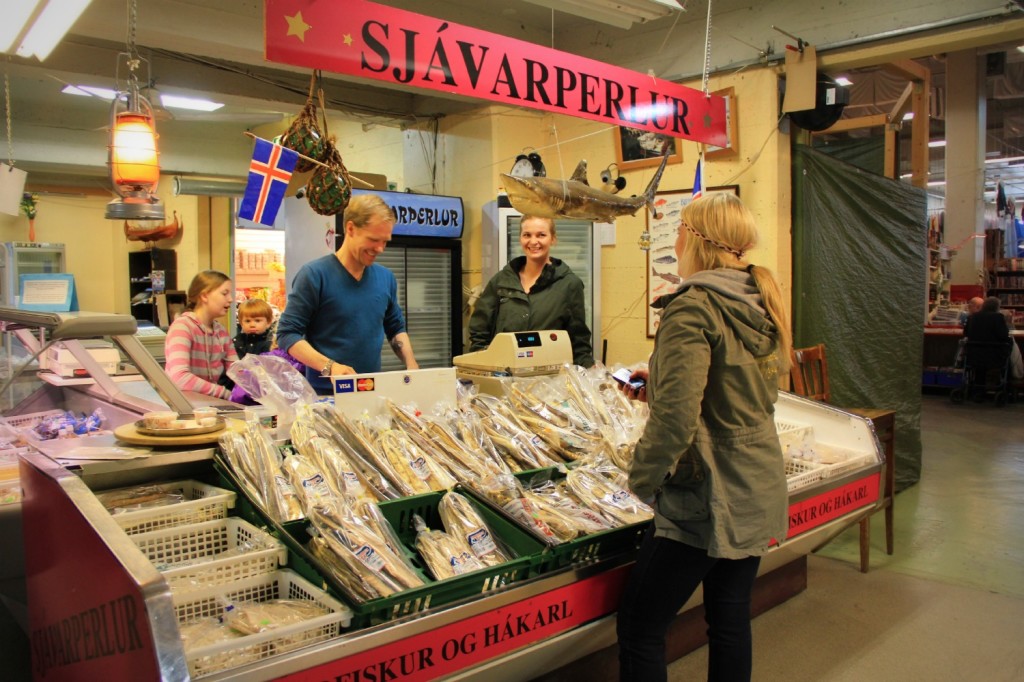 To be fair, compared to the rotten shark and the "Icelandic Black Death" that is brennivín, it wasn't too bad.
Reykjavik was the perfect peek into local culture, and Inga was seriously the best guide. If you need ANY Iceland tips — from Reykjavik and beyond — be sure to check out her site and follow her on Twitter.
For now, stay tuned until the next Icelandic installment when the hubs and I conquer the Ring Road and drive around the entire country in four days. You ready?!
xo!
the romantic
– Though we were guests of Bus Hostel and Icelandair Hotel Reykjavik Marina, all opinions are, as always my own.