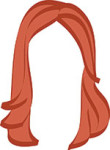 Be back soon with our weekly jetsetter (who we're very excited about), but wanted to post a very important HAPPY BIRTHDAY to the wino!!
This time last year, I had (selfishly) convinced the wino to move to New York, and it's hard for me to believe that one year later, she'll be spending the same weekend moving out of her first New York City apartment. I'll miss her so, but tonight we're celebrating as real Upper East Siders, with dinner at Flex. Along with mussels & frites & donuts, tonight is sure to include lots and lots… and lots of wine.
So wino, how about October 26th in Paris next year?!
oh la lá!
xo always always!,
the romantic