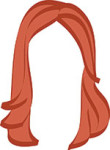 As you may recall, when the hubs and I first started planning our RTW, Hostelbookers graciously agreed to host us at a few properties in New Zealand and Singapore. 
Though we're no strangers to hostels around here, we are getting a little pickier as we get older. We can't help it! We've had more good experiences than bad, but there are some sketchy hostels, and we've had the misfortune of experiencing them (cough, Geneva, cough).

Fortunately, Hostelbookers makes it seriously easy to narrow your focus and pick a place that best suits your needs—especially if you know how to read the reviews.
First thing's first: no hostel ever gets 100%. When you're dealing with accommodations, people look for the dumbest things to find upsetting, and hostels seem to get the brunt of the abuse.  Additionally, take "bedbugs!!!!" claims seriously, but do your research. If a person had a crappy stay for whatever reason, that's a surefire way to turn other people off to a hotel or hostel. If only one review out of hundreds mentions bedbugs/dirty rooms/rude staff, I always do additional research and make sure it's not just one cranky traveler looking to wreak havoc.
Also… I'm not sure if it's a language barrier that causes reviews like the below, but things like this seriously skew the helpfulness:

Oh, you liked that "its ok" but disliked "friendly"? 51.4%? GOT IT.
Unfortunately, this means it's not always sensible to limit yourself only to places that fall above 90%… sometimes some gems slip through, screwing up the otherwise helpful percentage. Even worse, the higher rated ones ultimately come with higher prices. Though it is a helpful benchmark (we try and stay above 80% where possible), pick the most important aspects of a hostel for you and your travel buddy, and search through the reviews for those specific areas. In general, the hubs and I require positive reviews regarding "cleanliness" and "location," and will spend a few bucks more per night if the competition doesn't fulfill those two needs.
So, how did our NZ hostels stack up?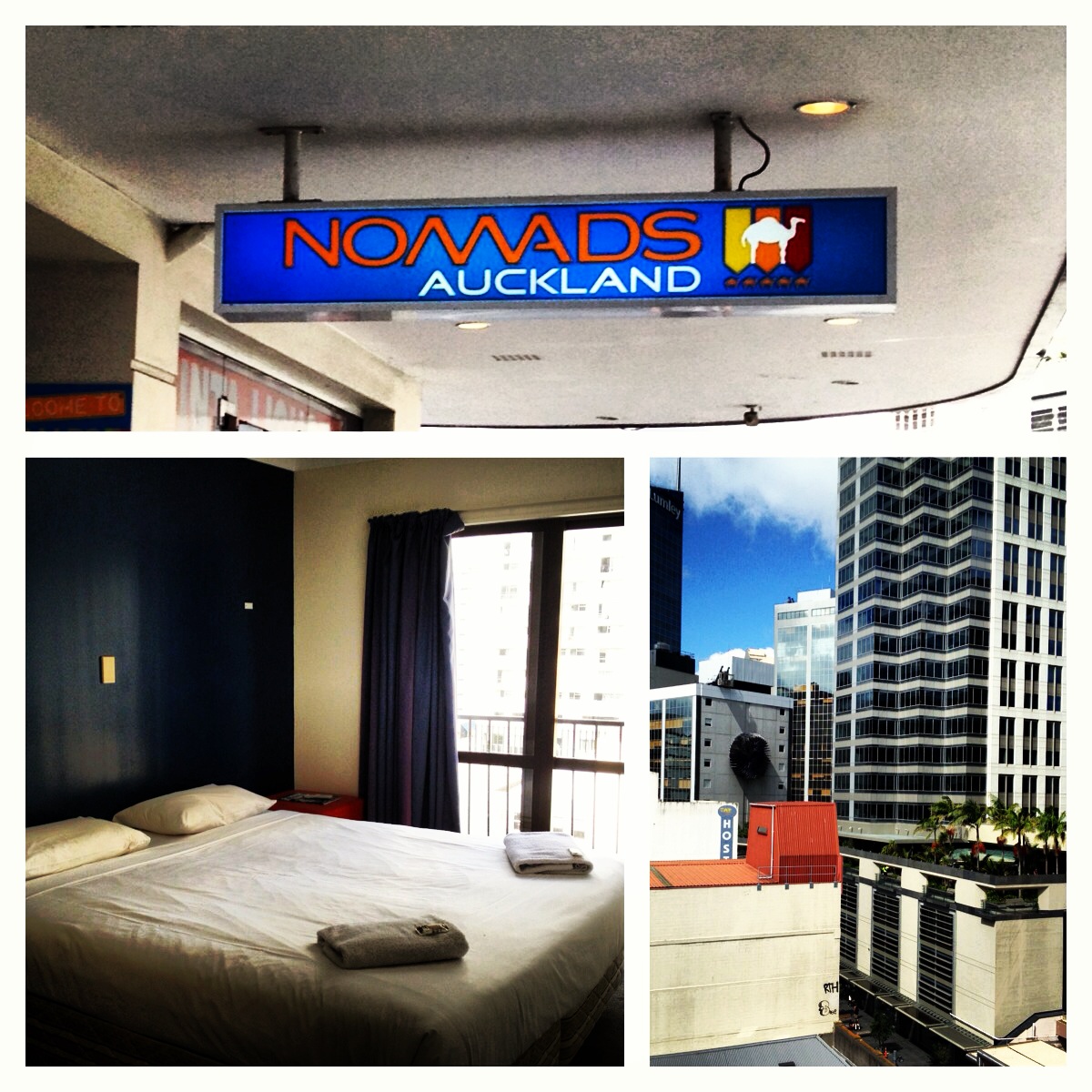 What the reviews say:
Likes – "it's in the heart of city and has good accessibility"… "clean, comfy beds, very friendly and helpful staff." … "location, friendly staff, spacious rooms"
Dislikes – "dry hostel, didn't know this when booking"…"no free wifi" … "A/C would be a massive advantage"
What we say:
This officially ranks as the best hostel I've ever experienced. Seriously. We were in a double ensuite, so I can't speak to the dorms, but the room was clean, spacious, and came with a view. It felt more like a simple hotel than a hostel, and the staff was helpful and friendly each time we passed the front desk.
The bar on the first floor was really cute (and also the reason the hostel is dry, I'd guess), but did open right onto one of the hostel floors, so I can understand how that might create a frustrating amount of noise on an especially rowdy night. We were on the sixth floor and had no problems, so I'd recommend trying to book a higher floor if possible. This is also a good idea due to the lack of air con—on the sixth floor, we were totally comfortable sleeping with the sliding door/window open.
Though we didn't cook any meals here, the kitchen did seem a little chaotic… and a little stinky. However, it had outdoor seating overlooking Auckland, and I automatically give things like that a billion extra points. As a New Yorker, I can tell you that accessible outdoor space is severely underappreciated, people.
As for the lack of free wifi… none of our hostels offered this, and wifi in NZ in general was suspect. I don't fault the hostel for this, but I do fault the entire country of NZ and the founder of the internet. Sorry, dudes.
Downtown Backpackers
Wellington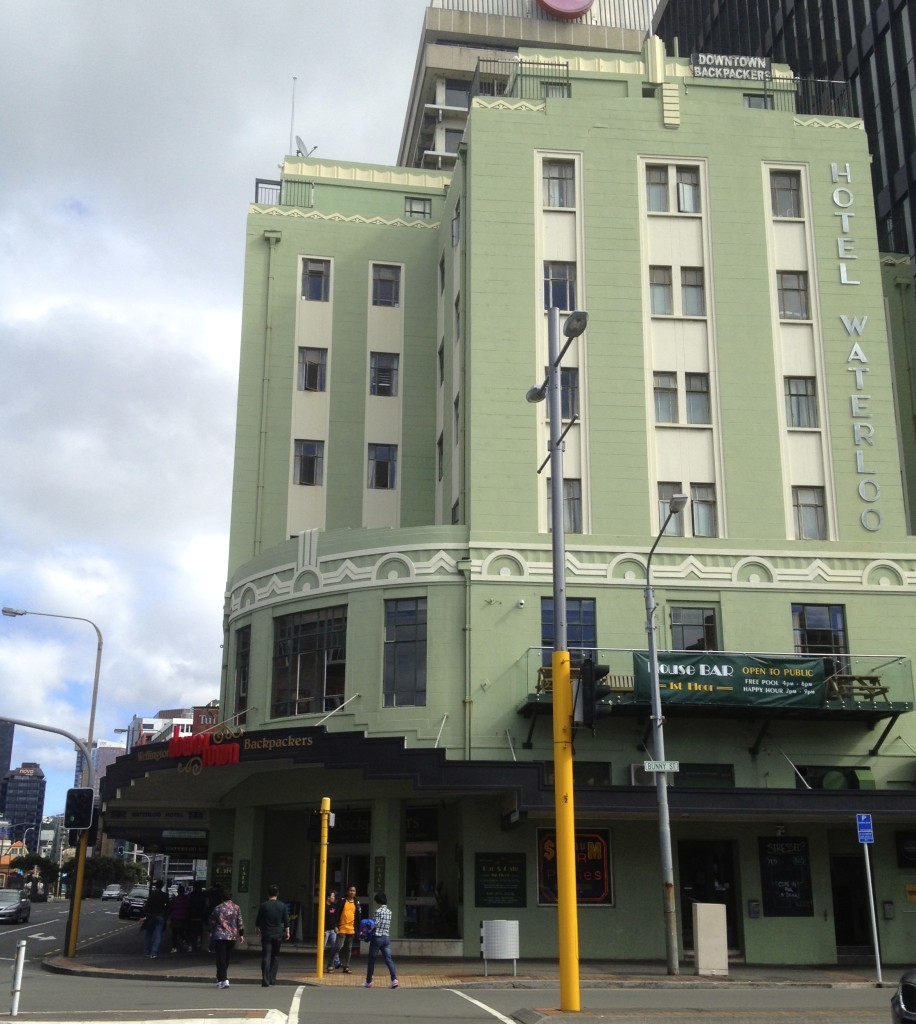 What the reviews say:
Likes – "just opposite the train station"… "guest kitchen was well-equipped to support many people cooking at one time"…" cheery staff"…" more like a hotel than a hostel!"
Dislikes – "place is really run down"… "shower was awful"…" reception staff were at times unfriendly"
What we say:
We unfortunately visited Wellington over Easter weekend, which meant that almost everything was closed (or stupid expensive). Therefore, a comfortable hostel was paramount, and luckily Downtown Backpackers fit the bill.
Our private double room was big… with CLOSETS. Unheard of! It was an easy stroll to downtown, and because the weather was so nice, we walked all the way to and from Cuba Street both days.
On our last morning, we were leaving really early for the ferry to Christchurch, and being across the street from the bus stop/train station meant we didn't have to add extra time to an already rough morning. (Read: waking up before sunrise.)
The hotel, however, is fairly run down. From sifting through reviews, I have a feeling some of the rooms may have gone through a more recent renovation than others, but ours was definitely on the older side. The building was formerly the Waterloo Hotel–with the logo still adorned down the side– and has maintained its original art deco façade. I loved that aspect, but the inside could use a definite facelift. Unfortunately, this does make it initially difficult to tell if areas are dirty or just tired, though the daily maid service (complete with fresh towels!) comforted me that it was the latter.
The shared kitchen and adjoining space, on the other hand, was tops. The kitchen itself felt extremely modern, and there was TONS of space. Because it was Easter (when all of the bars and restaurants impose an extra sales tax because that's what Jesus would want), this was especially perfect. The bar inside the hotel also seemed to be a big draw because of its low prices, but we popped in for a beer and it was pretty quiet. Will blame that on the holiday and give the place a pass.
Lastly, the (shared) shower was SO confusing! I definitely wouldn't say awful, but it took me an awkward amount of time to figure out the temperature… and it was a total crapshoot to find out whether the overhead or handheld nozzle was going to turn on. I lost to a sneak attack from the top nozzle, on full hot-water blast, natch.
Kiwi Basecamp
Christchurch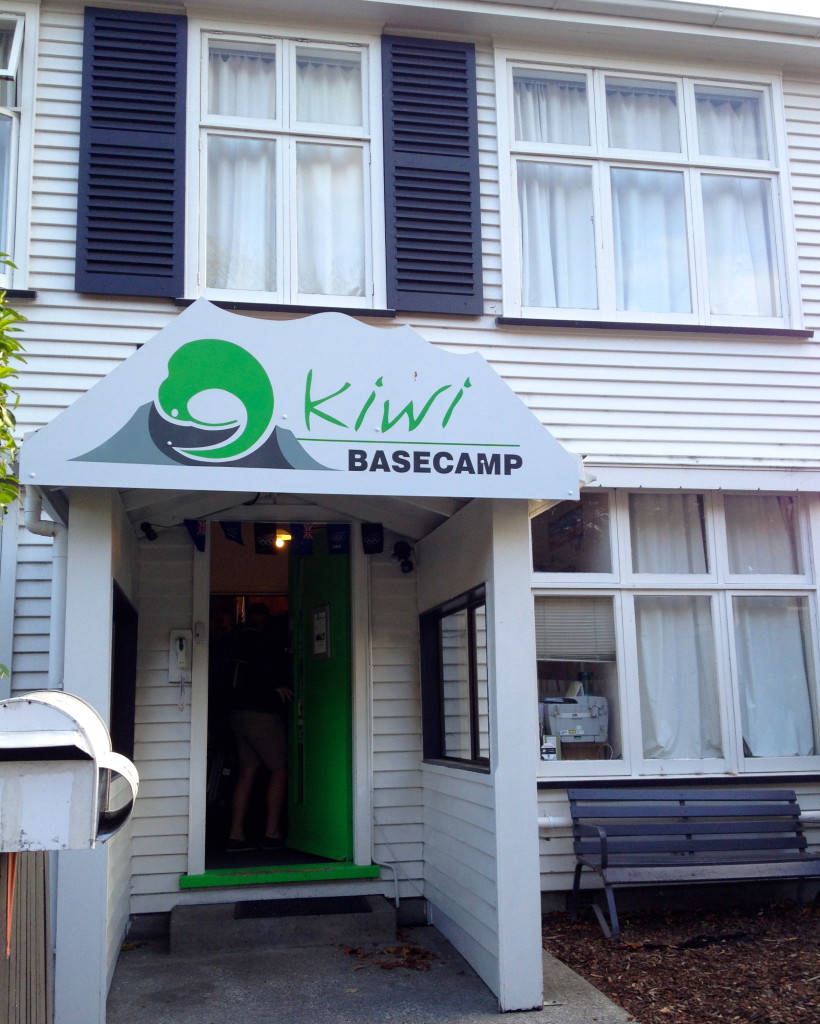 What the reviews say:
Likes – "staff were super helpful and lovely"… "great fresh bread for breakfast"… "near the city centre"
Dislikes – "kitchen very small"… "not enough toilets"… you have to pay for the internet acces."
What we say:
After a long, long day of traveling from Wellington to Christchurch, we were pretty exhausted, but the girl handling check in totally perked us up. She was super friendly and ready to help with any questions we had (which, because we were tired, were few).
The property itself was great—it felt more like a guesthouse than a traditional hostel, and was extremely comfortable and homey. Our double room didn't have an ensuite, and I do agree that they were a little short on bathrooms. Wasn't a huge deal for us because we arrived a little later and left pretty early the next morning, but there was only one toilet and one shower on our floor. Both were clean (as was our room), so I'd rather have one clean option than five meh options, you know?
Location-wise, I have to say… we didn't go out and explore on our first night in Christchurch. However, it was a two-minute walk—if that—to the bus we had to hop the next morning to go get our campervan.  The surrounding neighborhood seemed cute and quiet, and felt more like a suburb than a big city (even though it was definitely close to the hustle and bustle of downtown).
The kitchen was extremely tiny, which made snagging breakfast the next morning difficult. Everyone was pumped about the freshly baked bread, so the space was too backed up for us to take advantage before we caught our bus. Total non-issue for us, but I can see this being more of a problem if you're trying to make lunch or dinner with a lot of guests in the house.
As for the internet… I want to call all of these reviewers and ask where else they stayed in New Zealand, because seriously: unless we were staying at someone's house, everywhere we went required us to pay for internet (or had, like, a 10 MB data cap). I think what we really need to do is track down the Kiwi version of Al Gore and give him a piece of our collective mind.
So friends, there you have it! One month in New Zealand, and it's only just begun…
Stay tuned for where else we stayed and what else we did!
xo,
the romantic
– You know the deal. Hostelbookers may have hosted us as guests, but all opinions are my own. Thanks to all of the above for the hospitality, and be sure to check out Hostelbookers next time you need a well-priced place to crash!