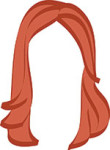 I think it's a pretty universal feeling, but New Year's Eve has always stressed. me. OUT. There's so much pressure to have it be the MOST AMAZING NIGHT OF THE YEAR, and really? It's always just weird. This year, we vowed to keep things simple and though we won't know for sure for another week and a half, I have a feeling this is going to work out much better for us than the last few years. Maybe I'm counting my chickens before they hatch (or whatever. I hate that saying but it's Monday), but I do feel like I'm already coming away from this planning process with a few recommendations:
HomeAway.com
Hubs and I spent about a week picking houses we liked in a few different-yet-accessible-via-car places, emailing the owners. After a lot of back and forth, we finally found one within our price range, absurdly close to two ski resorts, and most importantly: a fireplace. I have high hopes the house will be as cute as it looks in photos, but so far the process has been seamless.
Pocono Linens
My aunt recommended looking into a linen service, and it's seriously worth it. For next to nothing per person, we'll have sheets and towels provided and set up in the cabin when we arrive, and no need to worry about bringing anything back to New York with us. This also means more room in the suitcase for the important things, such as my cashmere long underwear. Not kidding.
No dress code
You know what I wore for New Year's Eve last year? A sequined mini dress that was HORRIBLY uncomfortable and definitely something I'm going to look back on and wonder why I bought it to begin with. Know what I'm wearing this year? Pajamas. For four days straight.
Food & drink
There will be no finger foods, no over-priced bottle service, no prix fixe meal where I inevitably don't like any of the options for at least one course. There will be home cooking, plenty of junk food, and of course, tons of wine and champagne.
You can expect a full report back on whether this plan is as brilliant as we're declaring it to be, but I have a good feeling about this. Anyone else keeping it low key this year?
xo!
the romantic