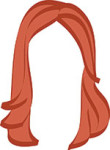 BEST NEWS! We're just under the two month mark for our Paris trip! 51 days, in fact (merci beaucoup, TripIt).
When hubs told me we were going to Paris, the main idea was that we'd spend a weekend in Paris, exploring the city and not feeling any pressure since we'd already hit all the tourist spots on our first visit in 2009. A weekend of red wine and macarons and the Seine and maybe oh so hopefully: a little bit of snow on the Eiffel Tower? Sold. Except this morning on the subway, while cursing my seat neighbor for wearing such a puffy coat and turning the pages of her newspaper with nary a care for my personal space, I went to my happy place and started thinking about where I'll be in just over 6 weeks.
While we may be planning to not plan and just wander around the city of love for a few days, I do have a few things I'm hoping to fit in…
Boat Ride on the Seine – We didn't make this a priority our first time there, and I'm so excited to do a nighttime cruise down the river. Any recommendations on boat companies? I'd like to avoid our Amsterdam canal tour experience if possible…
The Catacombs – I know, so romantic. But I'm weirdly curious about this tour, and they were under renovation when we were last there. SO on our list it goes!
Ladurée – Last time around, I was a tried and true Pierre Hermé girl, but now I'm going to put these to the test and decide, once and for all, which one comes out on top. Tough job, I know.
Le Marais – On our first trip, we spent the day in Versailles before leaving for Nice, but ended up with time to kill before our train. I frantically emailed the wino for must-sees that we could cram into our last few hours, and she responded that we had to stroll around Le Marais. It was the perfect afternoon and I definitely want to spend more time exploring (and shopping!) this time around.
Chanel – Another mistake on our last trip: not buying anything at Chanel. I put too much pressure on finding the perfect something, and then couldn't justify spending the money on anything that I wasn't obsessed with. This time, I'm going to scale down my ideals and go for the perfect lipstick or nail polish (or maybe refill my Coco Mademoiselle?). It's the little things, right?
So, keeping in mind that we only have two and a half days, any recommendations? Must-see Paris stops outside of the "tourist" realm? Most importantly: restaurants!
xo!
the romantic